Silverado Heavy Duty Pickups Are Stronger Than Ever – Miami Lakes Automall Chevrolet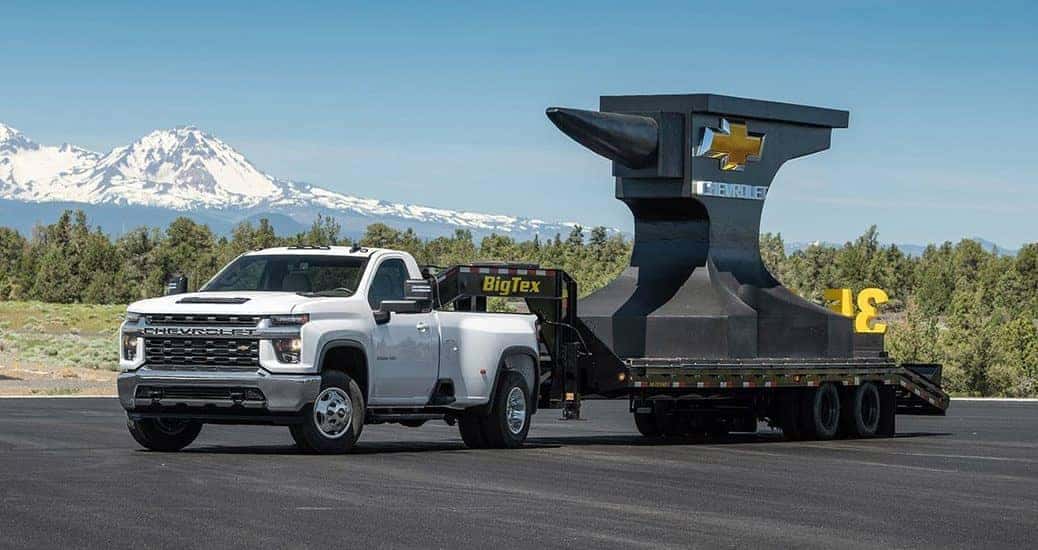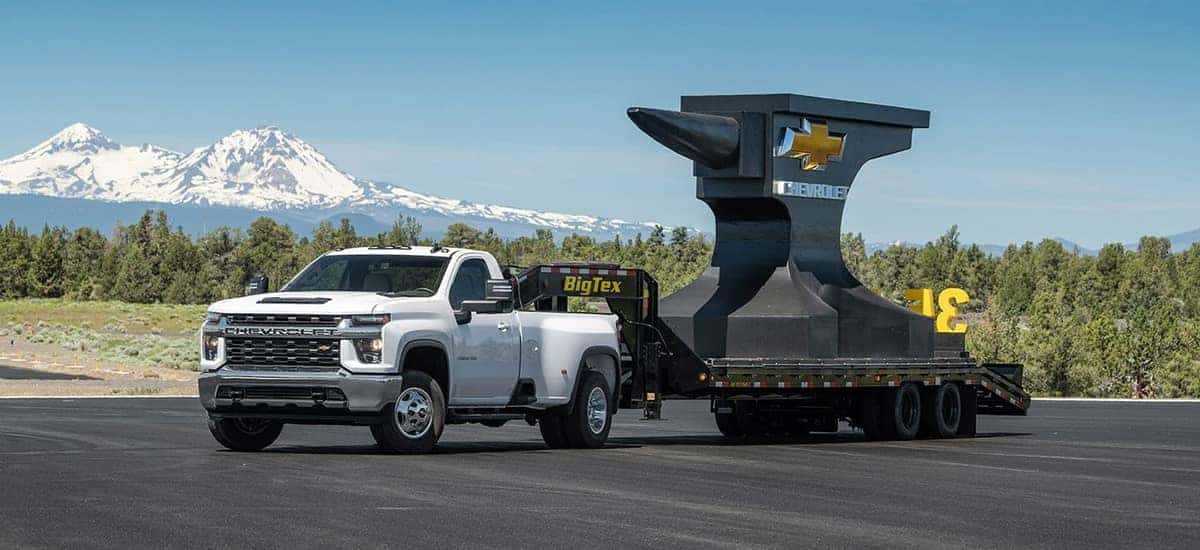 Photo credit: Chevrolet
Chevrolet has revamped its brand in recent years, but the most significant change among all their vehicles produced has come in the way their heavy-duty line-up. Chevy showed off their dedication toward their flagship pickups, the Silverado lineup, with the new 2020 Silverado 2500 and 3500 HD models. They look great and offer so much more than previous releases, but what makes these new pickups so unique? We're glad someone asked.
Step Into the New Silverado
The latest Silverado HD trucks will have an incredible max towing rating of 35,500 pounds. As these new Silverado HD trucks boast tremendous strength, they also give drivers a quiet cabin. Chevy is offering their all-new 6.6L gasoline V8 powertrain to complement Silverado's stalwart Duramax diesel that delivers 445 horsepower and 910 lb-ft of torque streaming through the 10-speed Allison heavy-duty automatic transmission. This is the same transmission used in the all-new 2020 Silverado HD that came out just over six months ago. What else can drivers expect with these Chevrolet products?
Upgrades Across the Board
The new 2020 Chevy heavy-duty line-up is better for many reasons. The Silverado 3500 diesel is two seconds faster than the Ram 3500 from zero to sixty mph and provides a faster response time. The aforementioned Allison heavy-duty10-speed automatic transmission is one good reason. Allison is the brand that has made the most automatic transmissions for heavy-duty and commercial vehicles for General Motor trucks since the 1950s. Allison continues to help Chevy reach new heights as evidenced by the immense power their latest pickups can generate. The 35,000 maximum towing capacity is not only Best-in-class, but it is also up 52% from the previous model. While these parts are made in Flint, Michigan at GM plants, they are designed by the Allison brand and are designed specifically for use in these monstrous Chevy trucks.
"The 10-speed really gets you in control. Everything feels better. It's super smooth shifting." said David Ames, assistant chief engineer of powertrains for General Motors.
High-Tech Upgrades Make Towing Even Easier
Something all Chevrolet owners expect is a beautiful cabin with all the latest technology and gear to make driving easier. Included with the Silverado HD trucks will be new technology to help keep trailers stable, help with braking, and maintain steady steering. The 2020 Silverado 2500 and 3500 will offer as many as eight digital cameras to assist owners in seeing every view for their trailer. What good is having the strength to tow heavy items if a driver can't check on their cargo along the drive? Going into tight spaces will no longer be as much a chore. 15 camera views will help any Chevrolet driver be able to park, move their truck and take it just about anywhere with ease. The release is expected to happen in the fall of 2019 with pricing to fall around the mid-30,000 mark for the 2500 HD.
Take Your Pickup Game to the Next Level
If you're like us and can't wait for the upcoming Silverado HD trucks to hit stores, come check out our new 2019 Chevrolet Silverado 2500 and 3500 trucks. We offer a wide selection to browse through and have plenty of new vehicles to sort through. If you're searching for pricing help to allow you to buy what you want, our financing team can assist you for any buying or leasing options. Want to sell or trade-in your current vehicle? Allow us to make that possible when you visit Miami Lakes Automall.
Find our dealership at 16600 NW 57th Ave in Miami Lakes, Florida. We're open seven days a week across our sales, service and parts departments to better serve everyone that visits at Miami Lakes Automall . We hope to see you in a new Chevrolet soon!
Previous Post Prices For the 2020 Chevrolet Silverado's HD Pickups Are Out Next Post The 2020 Chevrolet Suburban: Here's What's New