North American Auto Sales Skyrocket For SUVs and EVs – Miami Lakes Automall Chevrolet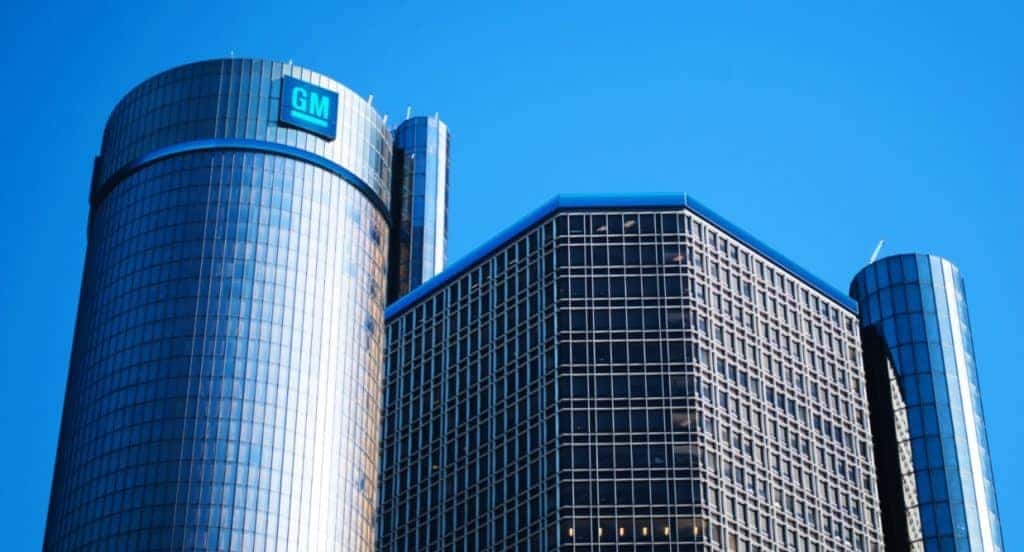 How Sales In The Automotive World Are Increasing
Thursday, (July 1), North American car makers reported a dramatic increase in quarterly sales on an intense demand for SUVs and signaled the growing trend reaching into 2022, as more consumers swing to private conveyance and the lineup for new electric vehicles for launch.
Social effects from the coronavirus pandemic brought on factors like low interest rates, government stimulus checks, and more fondness for personal transportation, which in turn increased the demand for cars, this is still true in the midst of rising prices following the restricted inventories from the worldwide chip shortage.
Increased vehicle prices have raised profitability for automakers, who have also heightened their investments in the production of electric vehicles.
The General Motors company said that its Chevrolet Bolt EV displayed record deliveries for the second quarter, totaling Chevrolet sales up to 31%, while its sales for its premium Buick SUVs sky-rocketed 86%.
"We expect continued high demand in the second half of this year and into 2022," Elaine Buckberg, GM's chief economist, said.
Last June, the top North American automaker elevated its budget for electric vehicles to $35 billion through 2025.
"EV adoption is increasing and reaching an inflection point," GM Chief Financial Officer Paul Jacobson told reporters on a conference call. "We want to be ready to be able to produce the capacity that we need to meet demand over time."
It's also worth noting that that the company is advancing its offer by financially backing a standard installation of a home charging unit:
"To continue building customer interest in electric vehicles and demand for the all-electric 2022 Bolt EUV and redesigned Bolt EV, Chevrolet will cover standard installation of Level 2 charging outlets through a collaboration with Qmerit for most qualified and eligible purchase and lease customers."
Japan's Toyota Motor Corporations said that its electric vehicles made up almost a quarter of their sales volume between June of 2021, which is an increase of 13% from last year.
Toyota's overall sales for North American increased by about 73% to 688,813 vehicles in the second quarter.
"There need to be more models beyond Tesla … next year, the (Ford) F-150 Lightning should help move the needle upward," said Morningstar analyst David Whiston.
By the second half of 2021, A great number of electrics will make their grand introduction, this also includes Chevrolet Bolt EUV, Hyundai's Ioniq 5, and Kia's EV6 models. These debuts will aid in lifting the overall share of EVs in North America from just 2% of all currently registered vehicles.
The Ford company, which sales figures make up over 10,000 units of their Mustang Mach-E SUV in the first five months of 2021, will release the electric version of its top-selling F-150 pickup truck by next year. The automaker's North American auto sales increased 9.6% to 475,327 units in the second quarter, due to strong demand for their SUVs and electric vehicles.
Individually, figures from analytics firm, Wards Intelligence showed that the rate of North American light-vehicle sales decreased in June to 1.3 million units from 1.6 million in May.
Miami Lakes Chevrolet
With so many options on the market for SUVs and EVs, it can be hard to choose which one shows the most promise. However, one should know that the 2022 Chevrolet Bolt EV has an incredible EPA range of 259 miles. It's also quite energetic and swift in its driving behavior but still manages to excel in handling.
When the time comes to purchase the Bolt EV hatchback, be sure to do it at Miami Lakes Automall. We carry a wide range of Chevrolet vehicles in a variety of different shapes and sizes. Those who are interested in any of our vehicles can simply view our online new car inventory and chat with a representative for further assistance.
Photo Source/Copyright: Shutterstock via photographer Linda Parton
Previous Post The Chevrolet Company Provides Two New Police Cruisers With The 2022 Bolt and Bolt EUV Next Post 2022 Chevy Traverse Loses Is L Trim But Gains So Much More