New Chevy Camaro ZL1 Performance Specs and Options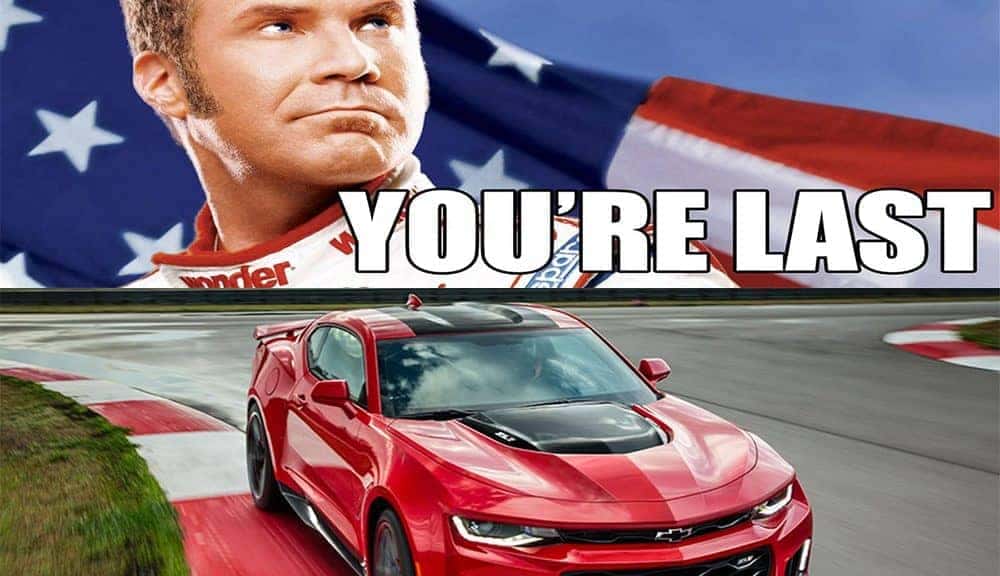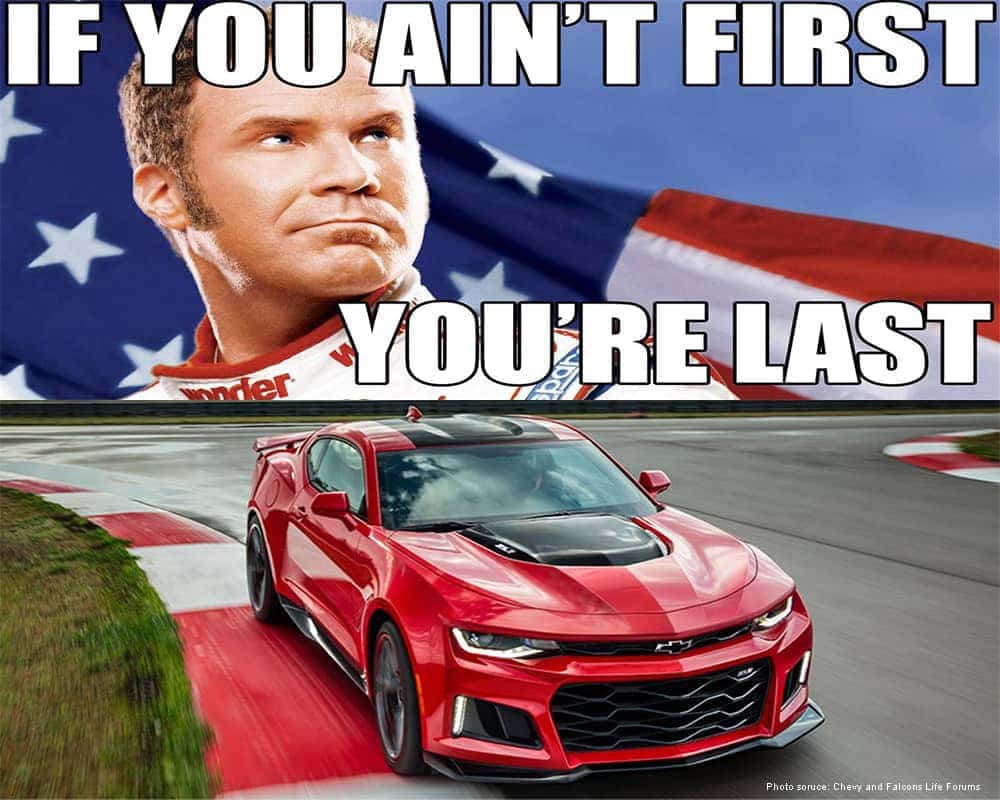 The new 2018 Chevy Camaro ZL1 packs so much power that even NASCAR driver Jeff Gordon loves it. In the words of Ricky Bobby's father from the movie _ Talladega Nights _ "if you ain't first, you're last", and you will never be anything but first in the new Camaro ZL1. Check out the details of the new Camaro ZL1, the Camaro ZL1 pace car and the newest Camaro ZL1 1LE below!
New 2018 Chevy Camaro ZL1
The 2018 Camaro ZL1 killed it at the High Speed Oval in Papenburg, Germany. On the track the Camaro ZL1 reached a top speed of 202.3 mph and averaged 198 mph making the 2018 Camaro ZL1 the fastest and most capable Camaro ever!
So what gives it all of that power? Under the hood of the Camaro ZL1 that was tested at the track was a 650-horsepower LT4 6.2L direct-injected, supercharged V-8 engine paired to a ten-speed automatic transmission. The vehicle was also equipped with a magnetic ride control, 20-inch forged aluminum wheels wrapped in Goodyear Eagle F1 Supercar 3 summer only tires, and Brembo brakes with six-piston Monobloc front calipers and two-piece rotors.
Performance specs:
* 0-60 mph in 3.5 seconds 
* Quarter mile in 11.4 seconds at 127 mph 
* 60-0 mph braking in 107 feet

Considering the Camaro ZL1 was so fast, Chevy chose it as the pace car Jeff Gordon (2016 winner of the Daytona 500) drove at this year's Daytona 500. Aside from the special graphics, the Camaro ZL1 pace car had the same features and specs as the ZL1 listed above, which are the same specs available to consumers.
Upgrade to ZL1 1LE
Only four days after announcing the record-breaking times at the High Speed Oval, Chevy announced that the new Camaro ZL1 will be available with a special track-focused performance 1LE package. When fitted with all of the equipment included in the special package the Camaro ZL1 1LE is three seconds faster than the standard ZL1. While the package doesn't alter the engine, it is lighter more aerodynamic and it has an upgraded suspension.
Highlights:
New aerodynamic style includes a carbon fiber rear wing, air deflectors and dive planes on the front fascia.
60-pound lower curb weight due to lighter dampers, wheels, rear glass and back seat
Racing inspired lightweight Multimatic DSSV (dynamic suspensions spool valve) system that dampers both the front and rear allow for exceptional wheel and vehicle control.
* Interested in a brand new Camaro? Miami Lakes Chevy has a tons of new Camaro models, including the Camaro ZL1 available. You can view our Camaro inventory here . *
Previous Post What is the Available Tax Credit on PHEVs and EVs Next Post Diesel Truck to Join Chevy's Large Family of Diesel Engines