GM Powers Up 2020 Silverado HD Pickup Line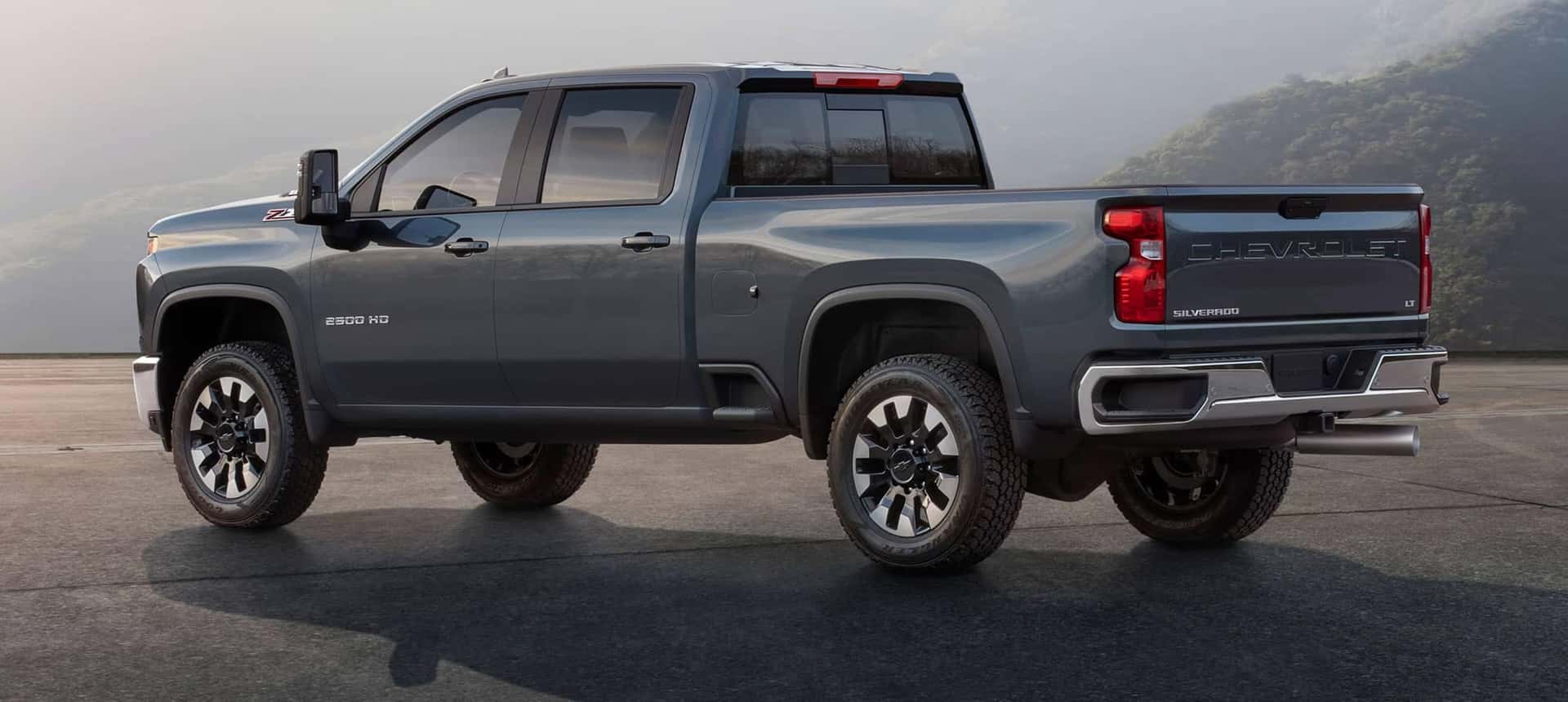 The Chevrolet design team is listening to what their customers want. The team took into consideration and put into action, the earlier feedback they received and their customers made one message loud and clear. Make a heavy duty truck that looks very different from a light-duty; make its appearance convey power and capability, as a heavy-duty truck should be.
The 2020 Silverado HD sketches, unveiled at the 2019 Chicago Auto Show (Feb. 9-18, 2019), showed a few new specs of what the 2020 Silverado model will have. For one, it will be available in five trim levels- Work Truck, Custom, LT, LTZ, and High Country – across 22 cab, bed, chassis and driveline configurations. Like their GMC Sierra HD siblings, it will also have the choices of two new powertrains.
The choice of having two new powertrains will give a new direct-injected gas engine with a 6-speed automatic or the turbo-diesel engine that is mated to a new 10-speed Allison automatic transmission. The diesel engine is listed at 910 lb-ft of torque, which is the same as the current L5P 6.6-liter Duramax V8 turbo-diesel. Other unique features include the new towing mirrors, LED roof-mounted heavy duty marker lights, and a handy bed-step on the side.
*INCHES & DIMENSIONS: *
The standard engine is a new 6.6- liter gasoline V-8 with direct injection making 401 hp and 464 pound-feet of torque mated to a six-speed automatic transmission. According to autonews.com, "that is an 11 percent increase in horsepower and a 22 percent increase in peak torque, respectively, resulting in 18 percent more towing capability –17,400 pounds — according to GM. It replaces a 6.0-liter gasoline V-8 that delivered 360 hp and 380 pound-feet of torque".
However, something to consider is that the all-new 6.6- liter gasoline V8 engine, in the 2020 Chevy Silverado HD, will not utilize active or dynamic cylinder deactivation, according to gmauthority.com. The report also states that the new direct-injected heavy duty V8 engine will not offer an automatic engine start/stop either. But not to worry.
There's also another optional engine costumers can choose. The 6.6-liter diesel V-8 rated at 445 hp and 910 pound-feet of torque coupled with a 10-speed automatic transmission co-developed with Allison. The 2020 Silverado HD, according to GM, is 10.4 inches longer than the outgoing truck, 1.4 inches wider and 1.6 inches taller.
WHERE WILL THE ENGINES BE BUILT?:
The Duramax diesel engine will be built at its jointly operated DMAX facility in Moraine, Ohio. The 10-speed transmission will be produced at GM's Toledo Transmission plant in Ohio. The 6.6-liter gas engine and six-speed transmission will be produced at the automaker's Tonawanda Engine plant in Buffalo, N.Y.
TAKE A CLOSER LOOK:
From what has been shown of the teaser image, the new 2020 Silverado HD has a Z71 badge on the grille. That badge defines that the Silverado will be a proper off-road truck on offer, straight from the factory. Z71 optioned trucks make for great adventures, as they are great at getting to remote trailheads.
The front grille of the Silverado HD looks to be highly influenced by the 2019 Silverado 1500 Work truck lineup. Goodbye, famous Chevy Bowtie. That is now replaced with "Chevrolet" stamped promptly across the grille.
The lettering is also cut out, which allows more air to cool the engine. And you might find similarities with the 2019 Silverado HD. This setup is similar to the "Flowtie," which was introduced on the 2018 Camaro ZL1 and carried over to the 2019 Silverado (4500/5500/6500) HD trucks.
You can search our inventory of Chevrolet Silverado Pickups at Miami Lakes Automall. Make sure to stop by for a test drive and see if this model and make is the car for you.
Photo Credit: gearjunkie.com
Previous Post Upcoming Silverado HD Will Pay For Electric Future Next Post Chevrolet Colorado ZR2 Sold Out for 2019