General Motors Decides To Delay The Release of The Chevy Bolt – Miami Lakes Automall Chevrolet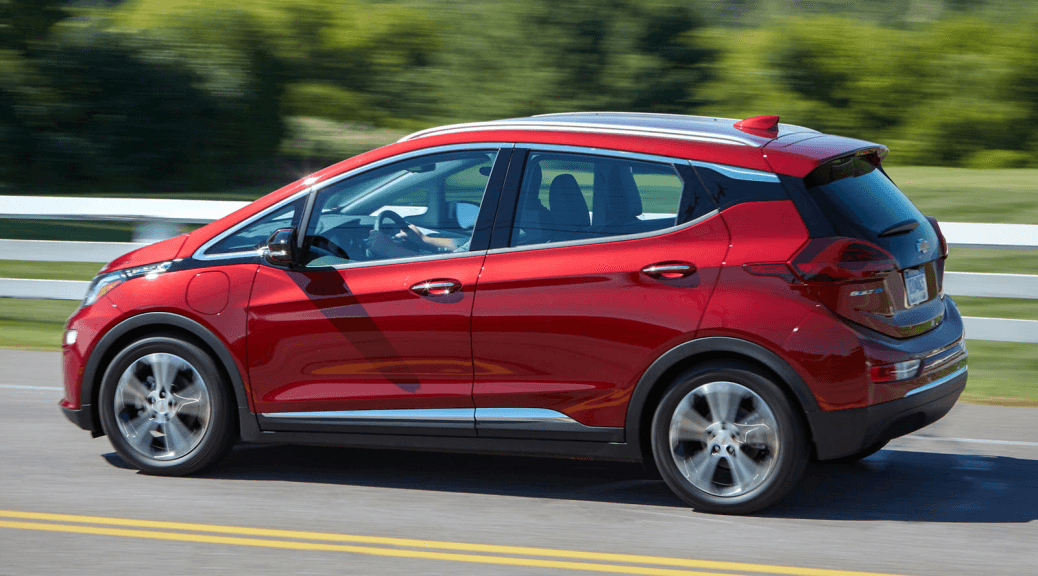 Why The Chevy Bolt's Debut Is Postponed
This year, General Motors had plans to give the Chevrolet Bolt a little nip-and-tuck with improvements in both design and technology as well as the implementation of seats that provide more comfort and adaptive cruise control for the first time. However, on the 31st of last month, the company announced that it will delay its debut of the new Bolt version likely until 2021 due to the impact on business from the COVID-19 pandemic. Now, the updates will accompany the 2022 model-year Bolt.
Megan Soule, a spokesperson for GM, gave information to Elecktrek, an automobile news site, regarding the temporary halt by email saying "As a result of the current business situation, we have decided to launch the refreshed Bolt EV in 2021 as a 2022 model and the Bolt EUV remains on schedule."
As of yet, it is not clear if the company's postponement of plant operations at Orion Assembly, where the Bolt is manufactured, will have an effect on the supply of this year's version of the Bolt. Soule continued further " Previously, we announced the suspension of regular plant operations across North America through March 30. We have recently expanded that suspension and will continue to evaluate our operating plan going forward. When we can safely resume production, we will."
Since this decision, GM is promoting the Bolt EV until the end of spring with a markdown for up to $10,000 with a starting price of $199 per month for leases.
Changes That Will Be Pushed Back
The changes to the redesigned Bolt by next year will likely have a design that is a bit sportier. The seats will not only be more comfortable but redesigned, this should hopefully solve common complaints by customers about the seat cushions being thin. Additionally, there will be an updated front fascia and rear lights. Since there since is finally implementation of adaptive cruise control, there will be a larger band of cameras on the front windshield, though it will not offer Super Cruise.
In the interior, Chevy stylists diminished the dashboard's plastic look and improved the infotainment system. Other features will include a push-button gear selector rather than a regular one. The steering wheel has a more athletic and attractive look with a bottom that is leveled off.
GM said that the scheduling for the production of the Chevy Bolt still remains on track. It is expected that the larger Bolt EUV will make its debut this summer, with production starting next year at GM's Orion Township assembly plant. The EUV's wheelbase is 5 inches longer than this year's Bolt.
Also, the company is temporarily stopping planning and development for updates, mid-cycle, of some of its internal-combustion trucks, sports cars, and SUVs.
Miami Lakes Chevrolet
Luckily for you, waiting for an EV from Chevy may not require such a long wait after all. Miami Lakes Automall currently has a 2020 Chevy Bolt EV LT in our possession, it has cool features like a 10.2-inch touch-screen infotainment system with Apple CarPlay and Android Auto connectivity, built-in Wi-Fi hotspot, LED headlights and taillights, and cruise control. Feel free to search through our online new car inventory through our website and chat with an online representative for more assistance.
Photo Source/Copyright: Car Buzz
Previous Post Count On the New 2020 Chevrolet Camaro Over the 2020 Ford Mustang Next Post New 2021 Corvette C8 Rumors A Full-Go