Find Everything An Owner Could Ask For In the 2019 Chevy Silverado – Miami Lakes Automall Chevrolet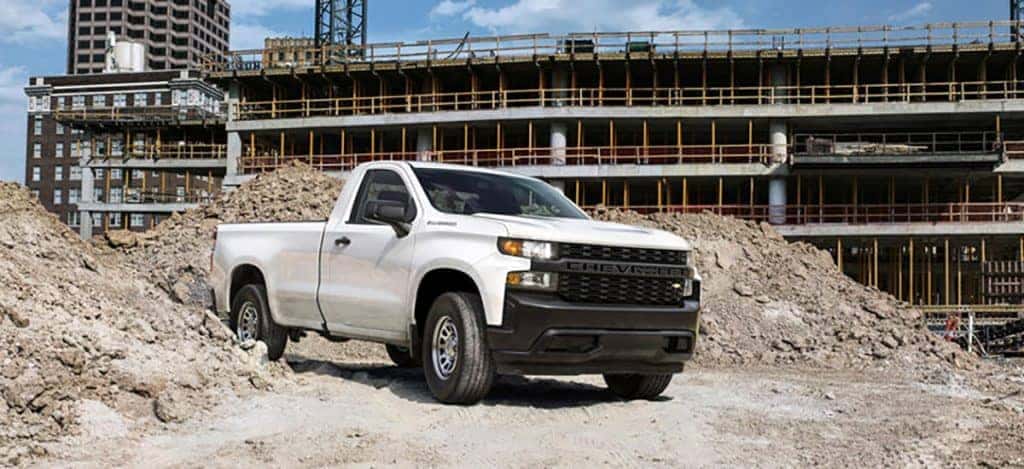 Photo credit: Chevy
The newest Silverado from Chevrolet is an enhanced and thoroughly redeveloped light-duty pickup truck. By improving their truck bed, its components, adding a fresh frame and revamped interior, Chevy understood they had to define their truck bed to separate it from other companies. That's how the Chevy "Durabed" truck bed was born. A superior option in the truck industry than what is offered with the competition. The 2019 Silverado expanded its bed size by at least 10 cubic-feet from the preceding model. The Durabed also provides Best-in-class cargo volume, box length and box depth.
What Makes the Durabed So Durable?
The Durabed is molded from a high-strength steel and manages tension better than any other truck bed Chevrolet has designed. How do they measure this? The all-new 2019 Chevy Silverado bed is so robust, it can withstand 72518.9 pounds of pressure-per-square-inch. Keep in mind, the 2019 Silverado rating is more than double the previous Silverado rating from the 2018 Chevrolet Silverado truck. This enhanced durability means buyers craving a truck that handles heavy use without dents damaging the Durabed surface will be satisfied. With more stable materials, it's a greater product and provides more overall comfort for owners.
"The bed is the heart and soul of any pickup, so we made several improvements to the bed of the all-new Silverado to give our customers an even better hauling experience," said Tim Herrick, executive chief engineer, Full-Size Trucks, General Motors.
Improved Fuel Economy Benefits Included
Those who choose the 2019 Chevrolet Silverado are bound to fall in love – not just because of the sleek styling. The 5.3-Liter V8 eight-speed automatic and 6.2-Liter V8 with 10-speed automatic transmission both allow more than a 5 percent improvement in city fuel economy, now reaching 17 MPG. The highway miles-per-gallon has advanced as well, striking an improved 23 mpg for the 2019 Silverado. Models with the four-wheel drive and a 6.2-Liter V8 can get a fuel economy of 16 mpg in the city and 20 mpg on the highway highway. The upcoming 2.7-Liter Turbo and Duramax 3.0-Liter Turbo-Diesel engine fuel efficiency has not been issued, but they are probably going to be around the same or better.
What Drivers Want Most In a Pickup Is Found In the 2019 Chevy Silverado
This smooth and brilliantly engineered truck surfaced with the reveal of the all-new 2019 Silverado. The cabin has been renewed with high-level technology and a General Motors exclusive 3 x 7-inch configurable color head-up display, 8-inch configurable driver information center and rear camera mirror. The upgrades continue to the powertrain as well with added choices and new options. Every engine is paired with the selection of three available transmissions; the choice of six-, eight-, or 10-speed automatic transmission. The forthcoming 3.0-Liter diesel engine is expected later this fall, and the Crew Cab Silverado models have an improved payload up to 14 percent more. The 4.3-Liter V6 produces a maximum towing capacity of 8,000 pounds, the 5.3-Liter V8 with the Max Towing Package gives a maximum towing capacity of 11,600 pounds and the 6.2-Liter with four-wheel drive, with the Maximum Towing Package, affords owners an awesome maximum towing capacity of 12,200 pounds, an over 500 pound increase from the prior model.
Best of all, the all-new 2019 Chevrolet Silverado starts at just $29,795 MSRP (plus destination fee) for the base trim, the Work Truck. The highest and most luxurious trim, the 2019 Silverado High Country starts at $54,495 MSRP. Come to Miami Lakes Automall to experience the all-new 2019 Chevrolet Silverado today.
Your Chevy Silverado Awaits
Miami Lakes Automall is excited to give our customers the chance to drive the all-new 2019 Chevy Silverado . Come for a test-drive with us and see for yourself what makes the latest Silverado so special. Our professional sales staff is here for any selling, buying, leasing or trade-in offers you have.
Have any problems with your current vehicle? If you're in need of any maintenance work or upkeep to your current vehicle, we'll gladly help you out. Our professional service team is ready to help restore and help your vehicle run smoothly. Stop by for all your automotive needs, even if you haven't shopped with us prior to today. We hope to see you!
Previous Post Chevy Named To WardsAuto's 2018 10 Best Interiors Vehicles List Next Post Why the Chevy Traverse Is the Choice Among Three-Row SUVs