Chevy's Cruze Clean Turbo Diesel | Chevy Dealers in Miami, FL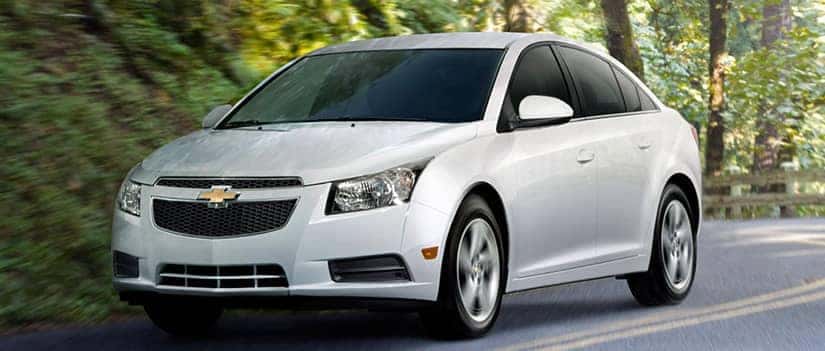 Diesel is making a big comeback in the U.S. because of its efficiency. Chevy dealers in Miami, FL have embraced that movement by bringing new style and convenience to the market with their Cruze Clean Turbo Diesel.
Many Americans still hold onto old perceptions, not realizing that diesel now runs incredibly cleanly. Vehicles that are fueled by it also aren't loud like they were in the past.
Another misconception is that diesels are always enormous clunkers. Enter the Cruze Clean Turbo Diesel. This savvy compact has so many things going for it, including sleek looks.
Its performance is simply wiping out the lesser options being offered by other automotive makers.
Efficiency
Let's just talk about this right off the bat. The Cruze Diesel gets a whopping 46 miles per gallon. It saves drivers time and money by going further distances on just one tank.
And even when compared to similar diesel sedans like the VW Jetta TDI, it comes out on top. The Jetta only gets 42 miles per gallon, making Chevy's new entry the winning choice for fuel conservation.
Drivers are already seeing well over 50 miles per gallon during daily driving.
Horsepower
You've got to love how much oomph diesel lends to any vehicle. And here it's incredibly fun because this snappy sedan is quite entertaining.
The Cruze Diesel offers drivers 151 horsepower from its 2.0-liter turbo 4-cylinder. You can go from 0-60 in about 8.1 seconds which is comparable to the gas turbo version of the Cruze.
Competitive Pricing
The Cruze Diesel is being offered at $25,695 which is right in line with the starting prices of diesel-powered Jettas and Beetles.
It also comes with an industry-leading warranty that includes more miles than its competitors.
Cars like the Cruze are revolutionizing what it means and costs to get yourself into a super fuel-efficient vehicle.
Previous Post What Does Your Chevy Like to Eat? Next Post How Would You Customize Your Colorado?