Chevy COPO Camaro Legacy and the COPO Camaro in 2018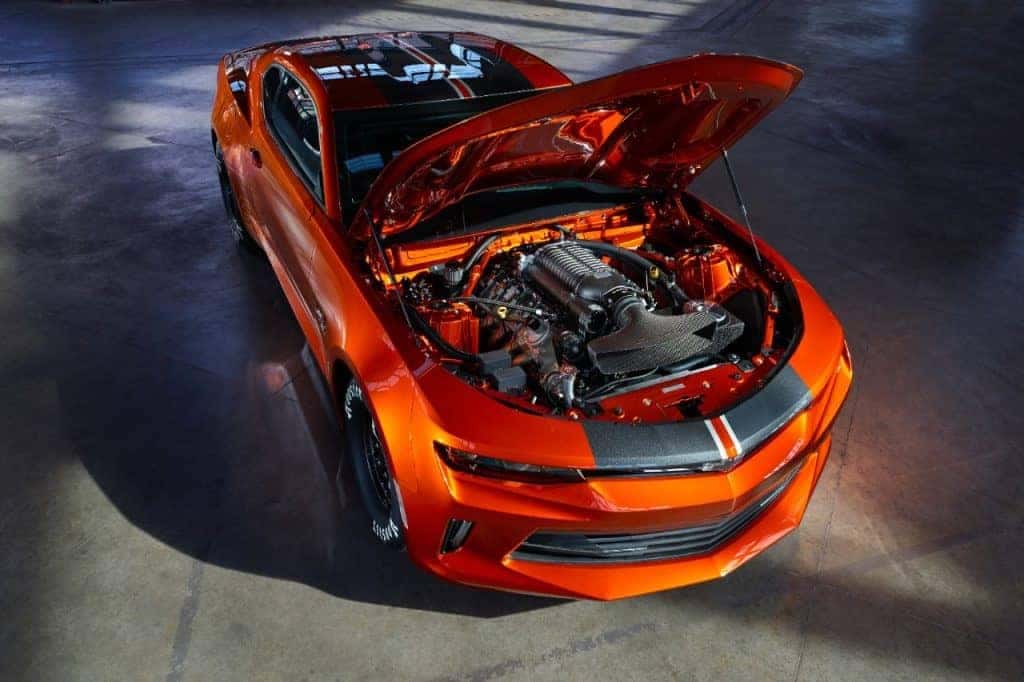 Available with 650-horsepower, the Chevy Camaro is a fierce muscle car, and Chevy has taken that fierceness up a notch with the new addition of the 2018 COPO Camaro.
About COPO Camaro
The COPO Camaro was originally introduced in 1969 and it was designed as a drag car to compete in NHRA races. The name COPO comes from Central Office Production Orders, which was a vehicle-ordering system that was only available to fleet buyers, like law enforcement departments or taxi companies. Unlike regular consumers, fleet buyers could purchase a group of cars and have them configured with certain options and some options, like special drivetrain combinations, were not available for regular production models.
According to HotRod.com, Chevrolet dealership owner and drag racer, Fred Gibb, "was tired of seeing Cobra Jet Mustangs and Hemi Darts beating up on Camaros, so he worked with insiders at Chevrolet Performance using this ordering process to create the COPO 9560-a '69 Camaro."
The special new COPO Camaro build included several new parts, including an aluminum ZL1 427 engine, a heavy-duty cooling system, transistor ignition, a stronger rear axle and front disc brakes. Production of the special ZL1 Camaros was limited to 69 models, and that's the reason production of the new COPO Camaros has been limited to 69 models since they were reintroduced for the 2012 model year.
2018 COPO Camaro
Celebrating the 50th anniversary of the Chevy Camaro Hot Wheels, Chevy unveiled the 2018 COPO Camaro alongside the 2018 Chevy Camaro Hot Wheels 50th Anniversary Edition at Hot Wheels headquarters in California. The 2018 COPO Camaro is available in an exclusive exterior color called Supercrush, and there's also a Hot Wheels Appearance package, too.
The 2018 COPO Camaro is available with three different engines, a 302 racing engine, a 427 engine or a supercharged 350 racing engine. All COPO Camaro models are built for NHRA's Stock Eliminator classes and they are all equipped with a racing chassis and suspension components. The supercharged 350 engine allows the COPO Camaro to complete a quarter-mile in the mid-eight second range.
Want a legendary 2018 COPO Camaro for yourself? Those interested in purchasing a COPO Camaro have to register for a chance to win one of the 69 models. Registrations can be completed at chevrolet.com/performance/copo-registration and winners will be selected at random.
Aside from the exclusive and limited supply of the COPO Camaro models, Miami Lakes Automall has all of the other available 2017 and 2018 Chevy Camaro models , including the new 2018 Chevy Camaro ZL1 .
Photo credit: Chevy Media
Previous Post What We Know about 2019 Chevy Silverado Next Post Chevy Releasing Medium-Duty Class 4 and Class 5 Truck Options