Chevrolet Shows Us That It's Time To Charge Forward In The Bolt EV's New Teaser Trailer – Miami Lakes Automall Chevrolet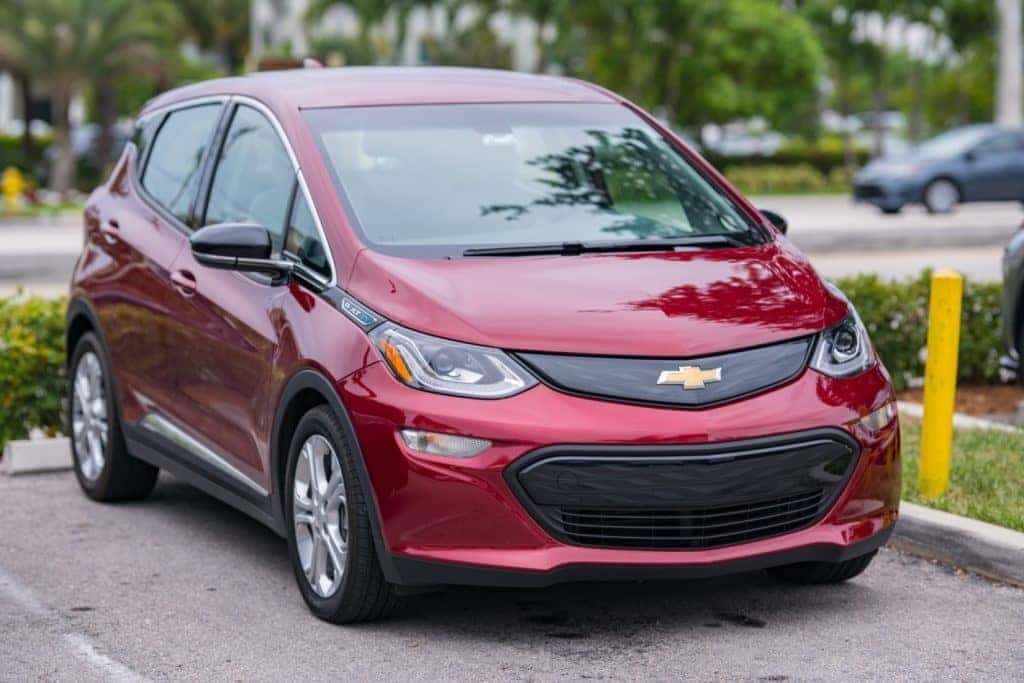 The most recent 2020 Chevrolet Bolt EV is in its fourth model year for its particular segment, behind the upcoming 2021 Bolt EV scheduled to be released for 2021, at a later date. At the present time, Chevrolet is busy promoting the fully-electric hatchback in their latest advertisement video titled "It's Time To Charge Forward."
In the 85-second video, the viewer can see the Bolt EV flaunting a few of its features such as charging the car battery at home and on the go, EPA estimated distance per charge (259 miles), regenerative braking, driving stats, onboard Wi-Fi, cargo room, app technologies, and acceleration specs.
By the end of the video, it's clear just what Chevrolet wants us to know, that "Our Future Is Electric." Likewise, GM Authority has previously made their message known several times of their push for transitioning into more electrified vehicles. In fact, the company is planning to introduce 20 new electric models by 2023. This encompasses the upcoming Chevy Bolt EUV, a.k.a "Electric Utility Vehicle", that is in the same family tree as the regular Bolt EV in the realm of mechanics. However, with the compact five-door crossover SUV type of body style, it offers better functionality and more family-friendly space. Towards the end of the small flick, it shows a near-silhouette profile teaser image of the 2022 Chevy Bolt EUV.
In terms of the engine, Chevy's SUV spin-off will be powered by the same BEV2 (second-generation Battery Electric Vehicle architecture) as the first-generation model for the Bolt EV.
Other nifty updates to look forward to on the EUV include a reworked interior that has been rumored to look posher rather than plastic and…basic. The automaker also wants to address numerous concerns about the current Bolt, like improving the seats, having an infotainment system that is more state-of-the-art, and including a push-button gear selector.
Regarding the newest member of the Chevrolet hatchback family, it has a more advanced powertrain for its 2021 model, by having an additional 21 miles for range for the maximum estimated 259 miles between plug-ins.
One thing that is certain, is that we can expect a great deal of content coming from General Motors EV sooner rather than later, but in the meantime… Miami Lakes Automall has an extensive and diverse list of Chevrolet vehicles ranging from a variety of different price ranges, trims, and styles.
For those who are specifically interested in the new Bolt model, please remember that it's not even set to release until the summer of next year but for now, shoppers can enjoy an incredibly low price of about just $40,000, (plus destination fee) for the 2020 Bolt EV Premier. It also includes features like heated front and rear seats, heated steering wheel, blind-spot monitoring, and the slick Rear Camera Mirror. It also comes with a leather-wrapped steering wheel, fancier wheels, and roof-mounted side rails.
If you are interested in this vehicle or other models in our possession, please take a look at our new online car inventory and chat with a representative for further assistance at Miami Lakes Automall .
Photo Source/Copyright: Shutterstock via photographer Felix Mizioznikov
Previous Post Chevrolet Earns Three Nominations For the 2021 North American Utility of the Year Award Next Post 2021 Chevrolet Trailblazer Review: It May Be Small But It's Not Short