Chevrolet Improves Silverado 2500HD Across the Board – Miami Lakes Automall Chevrolet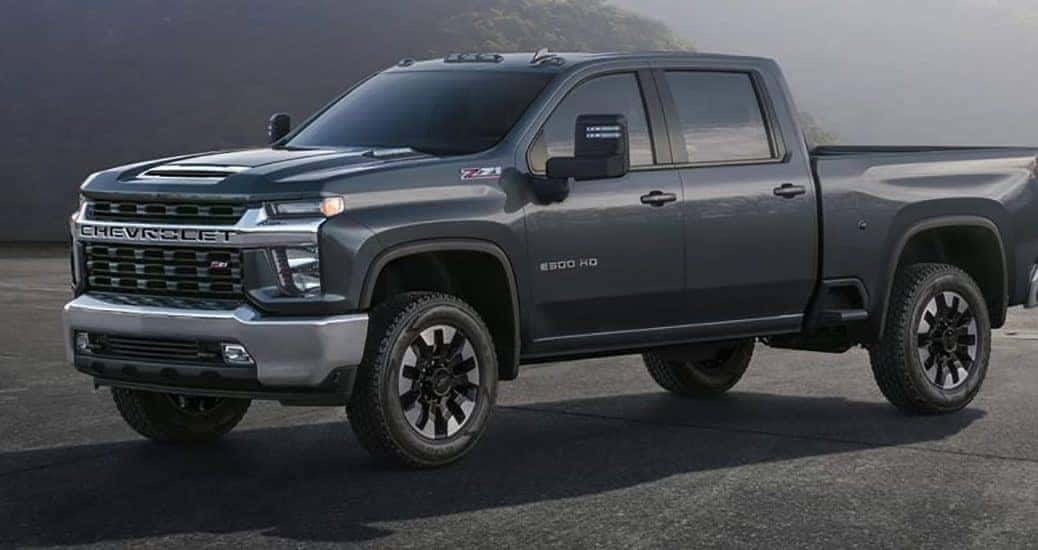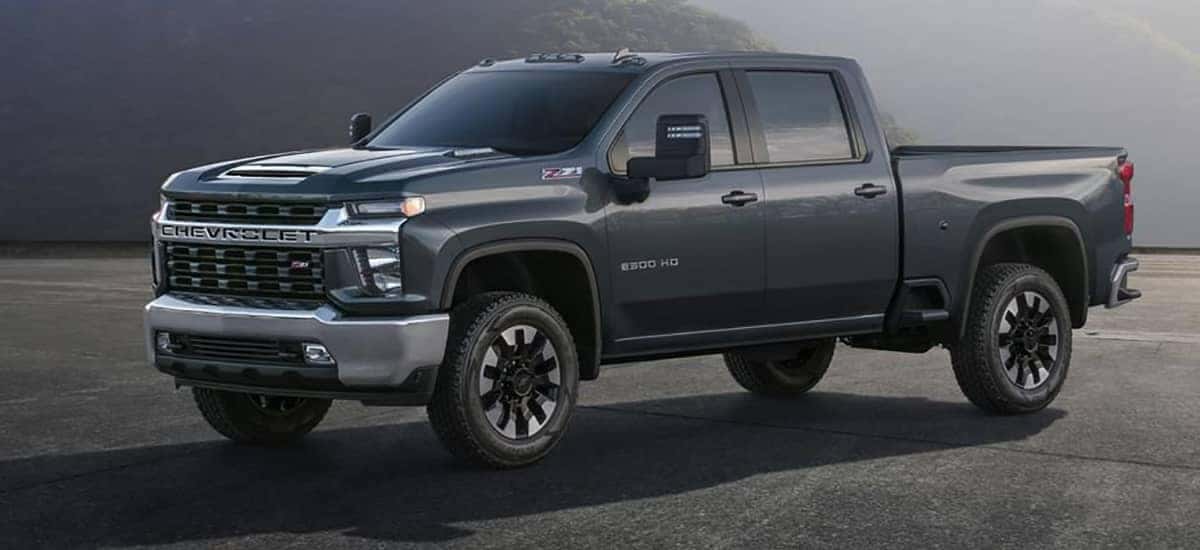 Photo credit: Chevrolet
Witness the strength and power in the driver's seat of the new Chevrolet Silverado 2500HD. Inside Chevrolet's new heavy-duty Silverado, owners will note how the 2020 Silverado 2500HD has become stronger and larger overall. Equipped under the hood with a Duramax 6.6-Liter turbodiesel V8 that packs 445 horsepower and a healthy 910 lb-ft of torque, this Silverado maximizes strength owners require. Drivers will note the impressive acceleration offered inside this massive pickup and so much more about this new Silverado 2500HD. Allow us to break down all the facts and components that make the latest Chevrolet heavy-duty pickup a must-have.
Just How Fast and Strong Is the Silverado 2500HD
Owners can readily embrace its 6.5-second 0-60 time, which is leagues ahead of the competition. By comparison, the 2017 Ford F-250 Super Duty made a time of 7.1 seconds, and the 2019 Ram 3500 Heavy Duty is nearly two seconds slower at 8.4 seconds. Chevy has found a way to move the 2500HD's 8,353-pound curb weight thanks to the remarkable powertrain paired to the new 10-speed Allison automatic transmission. Gain unmatched torque with the massive18,500-pound tow rating.
"What an amazingly quick truck. With the driveline set to auto (4WD), this HD leaps off the line like an all-wheel-drive sports car," said Chris Walton, MotorTrend Road Test Editor.
Improvement Over the Previous Generation
The Chevrolet Silverado 2500HD has improved upon its self. With four more gears and the ability to tow more trailer weight, up to 12,500 pounds. There is 3-inch more rear-seat legroom and a 5-inch longer wheelbase. There's a new 6.6-Liter gas engine with direct ignition. This new gas powertrain can tow 18% more than the previous Silverado 2500HD. Many would believe that with its fast acceleration and large size, this Silverado 2500HD has a 60mph to zero stopping distance of just 134 feet. That's a refined change compared to the 2017 Silverado 2500HD, which can brake to a halt at 146 feet. Comparing the new 2500HD to the F-250's remarkably longer 160 feet.
Nice Features To Go With Its Remarkable Strength
Not just a strong pickup, owners can find refinement inside the new Silverado 2500HD. The LTZ trim adds heated and cooled driver and passenger bucket seats, a LOUD upgraded audio system, and extended soft-touch trim throughout the interior. The 8.0-inch infotainment touchscreen is clear and responsive; owners can quickly lookup brake pad life, engine hours, and much more. A new camera system is remarkable for owners as the Silverado 2500HD has two extra rear bumper plugs for extra cameras as well as up to 15 camera views through the mirrors, cab, and tailgate that gives a great view through the trailer. What's not to like with all the strength, improved interior and look? Come find the latest Chevrolet Silverado 2500HD with us at Miami Lakes Automall today.
Come to Miami Lakes Automall
We welcome you to Miami Lakes Automall. We are proud to offer the latest Chevrolet vehicles and take pride in providing a large quality pre-owned variety that looks amazing and runs fantastic. We can help with any selling, buying or leasing offers and more. Have a trade-in for us? We can assist with making that happen as well.
Have a vehicle that isn't running like it used to? Make an online service appointment and we will do our part to get your vehicle on the road. We're happy to offer our help with car maintenance and repairs. Find all that and more at Miami Lakes Automall today.
Previous Post The Chevrolet Silverado 1500 Diesel Has the Highest EPA-Certified Fuel Economy Next Post An Overview of the 2020 Chevrolet Corvette