All-New 2019 Mid-Size Silverado Begins Production – Miami Lakes Automall Chevrolet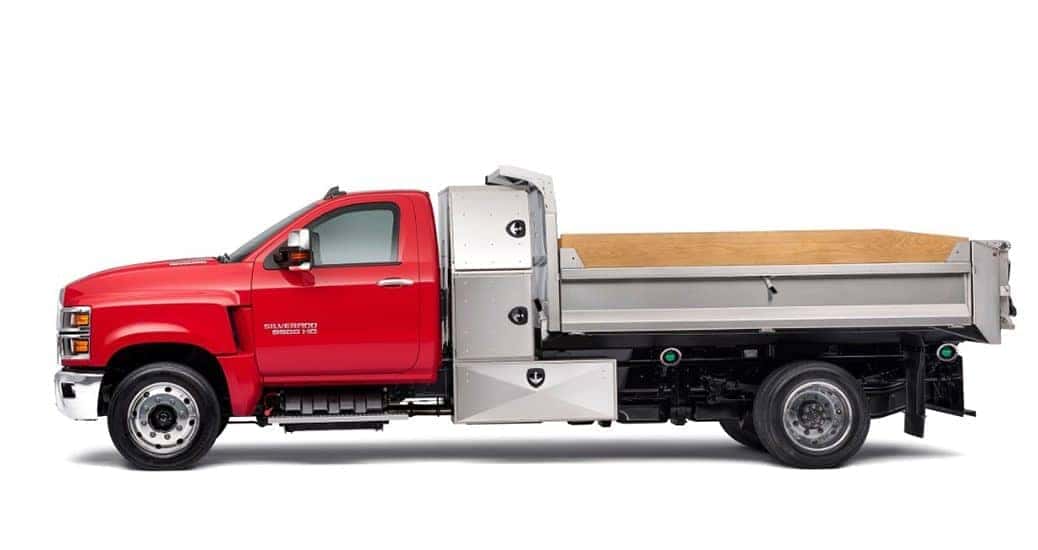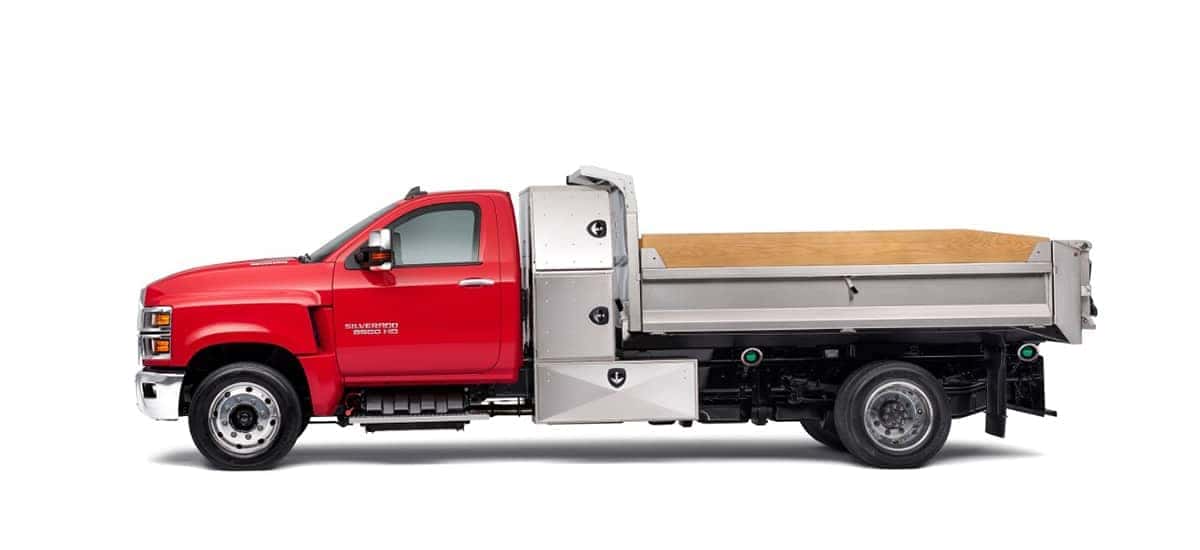 Chevrolet pulls off surprise reveal of the 2019 Silverado 6500HD at NTEA The Work Truck Show, seen here with dump truck upfit. Credit: Chevy
Chevrolet has been hard at work to produce their first-ever medium-duty Silverado. The concept was first introduced at the 2018 Work Truck Show in Indianapolis. This vehicle has been produced in a partnership with Navistar International. In January 2019, the production for the new Medium-Duty Silverado began rolling off the line and into Chevy dealerships. The all-new Chevrolet 4500/5500/6500 trucks are listed as Class 4, 5 and 6 vehicles. The 2019 Mid-Size Silverados are already being produced in Springfield, Ohio. So, what makes these larger and strong vehicles impressive and newsworthy? Let's get into the history and how far Chevrolet has come to step back into the mid-size truck segment in a big way.
Chevrolet's History With Mid-Size Trucks + All-New Silverados
These are the first medium-duty trucks Chevrolet has put out since their run of the Chevrolet Kodiak, which produced from 1980 to 2009. These vehicles are a bit smaller than the Kodiak, however, their strength is improved with more recent technology allowing for improved maneuverability, factory air-suspension and stands to be the most customer-focused medium-duty trucks on the market today.
The all-new Silverados have already gathered the prestige to change the industry thanks to a dedicated team driven that worked tirelessly to ensure these vehicles were ideal for those looking for mid-size trucks that can operate effectively and easily. Lots of questions and work requirements paved the way for Chevrolet to answer the bell and provide answers for those who needed trucks like the all-new 2019 Silverado Mid-Size line-up.
"Chevy's designers and engineers were obsessed with making this Silverado the most customer-focused medium duty truck of any major competitor. By customer-focused, I mean work-ready trucks that are easy to upfit, easy to drive, easy to service and easy to own," said Ed Peper, U.S. vice president, GM Fleet.
Silverado Solutions For Their Customers
First and foremost, the cost of upkeeping these special and unique Silverado trucks came to mind for buyers and investors. The solution to truck frames that rust was to come up with a factory-painted frame with singular piece frame rails that are smooth and carry through-the-frame fuel fill lines so they don't interfere with body mounting. The frame couldn't be compromised leaving behind the rear axle to handle longer cargo boxes without reinforcements. Chevrolet came up with Seven Cab-to-Axle options ranging from 60 to 162-inches and five unique axle-to-back-of-frame length sized in 8-inch increments.
Another obstacle was coming up with a good design that wouldn't require technicians to need ladders or remove any vehicle parts to access under-hood components for any repairs. So, Chevrolet made a lightweight, front-hinged "clamshell" hood that allows for easier access than ever to work on the vehicle, no ladder required. Chevrolet didn't stop by making the vehicle easier to repair, it made the cabin totally different.
Further Improvements For the All-New 2019 Mid-Size Silverado
A factory-installed rear air suspension, which is not available for rival brand Ford, helps to reduce vibration and harshness while driving. Owners will be able to know the inset doors are triple-sealed and this will prevent wind and road noise from entering the cabin. The Silverado is going to have both two-wheel-drive and four-wheel-drive options. A 6.6-Liter Duramax diesel engine that operates with 350 horsepower and an impressive 700 lb-ft of torque makes up the powertrain for each Silverado.
The interior will have a built-in 4GLTE Wi-Fi hotspot (paid data plan needed) and wireless cellphone charging to set this line-up apart. Owners will enjoy Apple CarPlay and Android Auto capabilities as well. More than 400 commercially-focused Chevrolet dealerships will carry this new line of vehicles. The starting price for the 2019 Chevy Silverado 3500 regular-cab chassis cab with a 141-inch wheelbase will begin at less than $47,999 MSRP (plus destination fee.)
Let Miami Lakes Automall Be Your First Choice
For all things Chevrolet, we're ready to assist with any purchase, leasing, buying, trade-in or otherwise. Our customers love our no-hassle approach towards making a great deal. We carry all-new Chevrolet vehicles , including the new 2019 Chevrolet Silverado 3500.
Should you need any servicing, repairing or maintenance we can help you get your vehicle up and running like new with a service appointment and a visit to our service center today! We look forward to being your home for all things automotive at Miami Lakes Automall .
Previous Post The All-New 2019 Chevrolet Blazer Is Ready To Go Next Post Goodbye to the Chevy Sonic