2022 Chevy Corvette C8 Gets Some Sporty Improvements – Miami Lakes Automall Chevrolet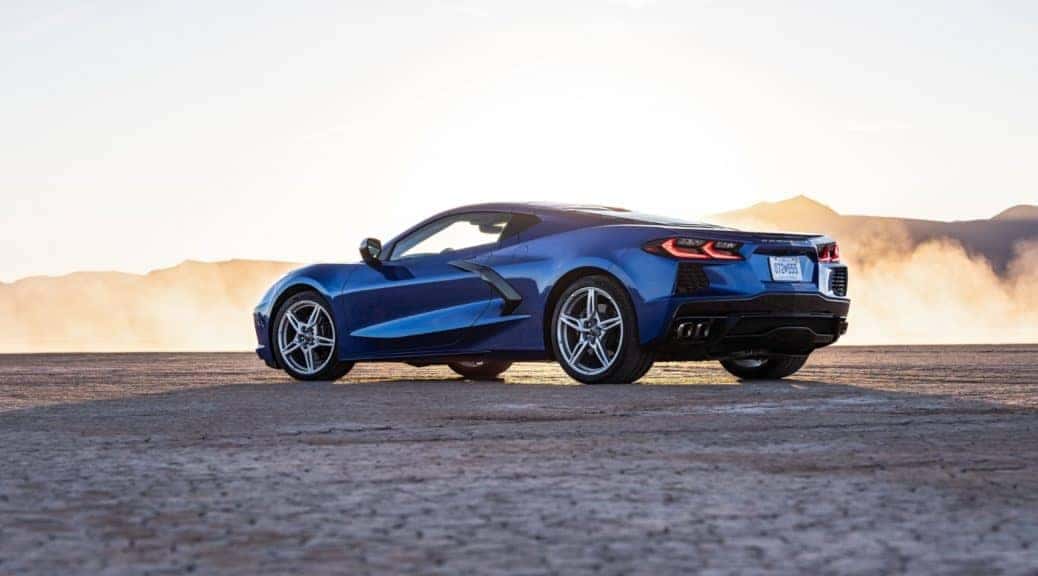 General Motors subsidiary Chevrolet recently brought on a small selection of new color options for their 2022 C8 Corvette Stingray and is even offering a limited appearance package based on the 2021 IMSA GTLM champion C8.R race car. The company also enhanced the sporty vehicle's fuel and engine management interworks, however, this doesn't mean that the C8 is going to muster up any more power than it already has. On top of this, its starting price has been heightened to $62,195, (plus destination fee), which is over $1000 more than the 2021 model year.
The upcoming Corvette's engine is a naturally aspirated 6.2-liter LT2 V-8, which is geared with a new fuel pump and fuel injections that gives way for running higher fuel pressures. The output remains the same at 490 horsepower (really 495 if you have the performance exhaust) with 470 lb-ft of torque. It's geared with an 8-speed dual-clutch automatic gearbox. In Car and Drivers testing, the Stingray got up to 60 mph in 2.8 seconds and zoomed through the quarter-mile at 122 mph in 11.2 seconds. The more advanced Active Fuel Management system makes it possible for the cylinder deactivation to be able to perform at lower speeds, however, estimates regarding the fuel economy have not yet been released.
Limited to just 1000 cars is the new IMSA GTLM Championship Edition package. Its starting price is $6595 and is available on 3LT models fixed with the Z51 Performance package. It also has two available colors, which are Accelerate Yellow w/ gray accents or Hypersonic Gray w/ yellow accents. Finished in the Carbon Flash color are the spoilers and mirror, while the wheels are painted black w/ the brand's Racing "Jake" skull emblem on the center caps and yellow brakes.
These special-edition models have an exclusive Strike Yellow and Sky Cool Gray interior with GT2 buckets seats paired with yellow seat belts. One can also select the special Competition seats, and there is even a C8.R Special Edition numbered plaque that you'll find between the chairs. They are accompanied by a distinctive car cover that mirrors the style of the Corvette C8. race car.
What's more, Corvette cars that aren't geared with the track-equipped Z51 package are now available to order with a new low rear spoiler, along with a Z51 front splitter.
Excitingly enough, the C8.R race car was revealed for the first time at Detroit's Belle Isle on Saturday, June 12. Eager Chevy enthusiasts of the upcoming C8 Stingray, as well as the IMSA GTLM Championship Edition package, can place their order on July 1st.
Miami Lakes Chevrolet
When the time comes to purchase your new 2022 Chevrolet Corvette C8 Stingray, be sure to do it at Miami Lakes Automall . We sell a wide range of vehicles from the brand that range in a variety of different styles and prices. Those who are interested in any of our vehicles can simply view our online new car inventory and chat with a representative for further assistance.
Photo Source/Copyright: Chevrolet Pressroom
Previous Post 2022 Chevy Traverse Loses Is L Trim But Gains So Much More Next Post 2022 Chevy Traverse Saves Gas With Its New Automatic Stop-Start Switch