2019 Chevy Silverado: More Advanced Than Ever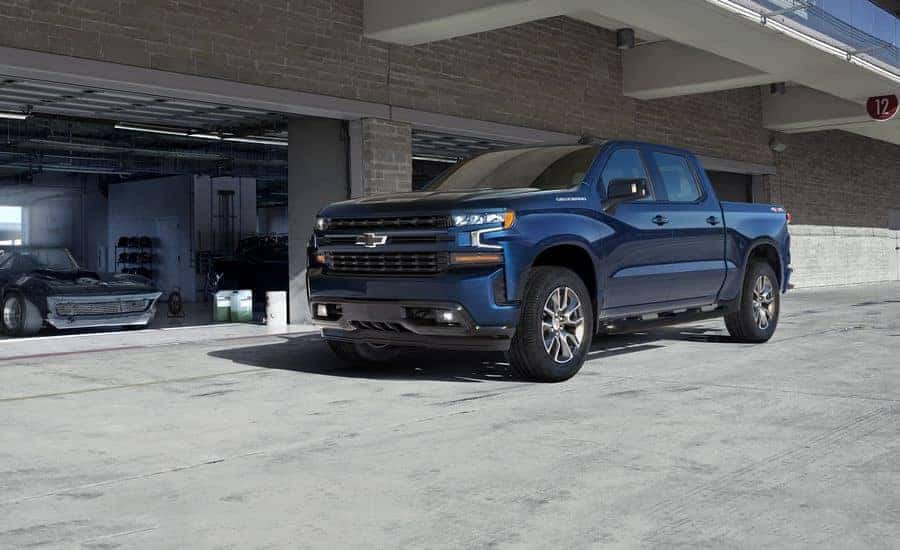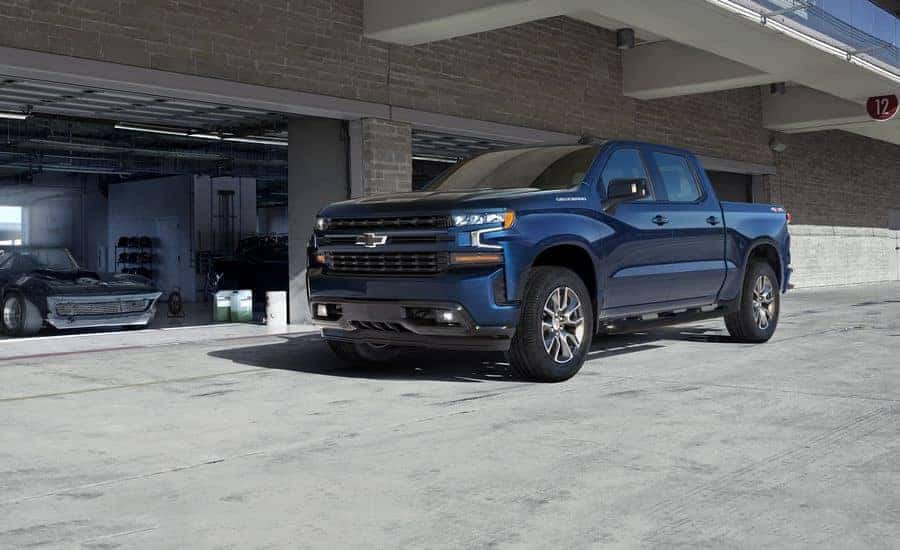 Photo credit: Chevy
The latest Silverado from Chevrolet is an improved and better developed light-duty pickup truck. Through upgrading their truck bed, parts, new frame and overall interior, Chevy knew they had to name their truck bed to differentiate itself from other companies. Simply put, the new Chevy "Durabed" truck bed is way more advanced than what is offered with the competition. The 2019 Silverado increased its bed size by at least 10 cubic feet from the previous model and can boast having a Best-in-class cargo volume, box length and box depth.
Chevy Presents the Durabed
The Durabed is made from a high-strength steel and handles pressure unlike any other truck bed Chevrolet has produced. Consider this: the new 2019 Silverado is so tough it can withstand 72518.9 pounds of pressure-per-square-inch. That 2019 Silverado rating is over double the previous Silverado rating from the 2018 Chevrolet Silverado truck. This increased durability means customers will have a vehicle that handles heavy use without dents hurting the Durabed exterior. With stronger materials, it's a better product and overall satisfaction for owners – just what Chevy intended.
"The bed is the heart and soul of any pickup, so we made several improvements to the bed of the all-new Silverado to give our customers an even better hauling experience," said Tim Herrick, executive chief engineer, Full-Size Trucks, General Motors.
Into the Resigned and Stronger Silverado
Updated technology shines through with General Motors exclusive 3 x 7-inch configurable color head-up display, 8-inch configurable driver information center and rear camera mirror. The upgrades extend to the powertrain as well with more choices than ever before. All engines are paired with the choice of three available transmissions, including six-, eight- and 10-speed automatic transmissions. The upcoming 3.0-Liter diesel engine is coming soon, and the Crew Cab Silverado models have increased payload up to 14 percent more. The 4.3-Liter V6 provides a maximum towing capacity of 8,000 pounds, the 5.3-Liter V8 with the Max Towing Package provides a maximum towing capacity of 11,600 pounds and the 6.2-Liter with four-wheel drive, with the Maximum Towing Package, provides owners an impressive maximum towing capacity of 12,200 pounds, an over 500 pound increase from the previous model.
Exceeding Expectations
Powerful and strong, many would expect the 2019 Silverado to not offer improved fuel economy – they would be wrong. The 5.3-Liter V8 eight-speed automatic and 6.2-Liter V8 with 10-speed automatic transmission both offer more than a 5 percent improvement in city fuel economy, now reaching 17 city MPG. The highway miles per gallon has improved as well, reaching 23 mpg for the 2019 Silverado. Models with the four-wheel drive and 6.2-Liter V8 can get a fuel economy of 16 city and 20 highway MPG; impressive. The upcoming 2.7-Liter Turbo and Duramax 3.0-Liter Turbo-Diesel engine gas mileage has not been released yet.
The 2019 Chevrolet Silverado begins at $29,795 MSRP (plus destination fee) for the base model Work Truck. The most expensive, superior 2019 Silverado High Country has $54,495 MSRP. We have nearly the entire lineup of new 2019 Silverado trucks at Miami Lakes Automall.
Your Chevy Silverado Awaits
Miami Lakes Automall is your place to drive the new 2019 Chevy Silverado . We welcome you to test-drive with us and experience all the technology and comfort offered in the Silverado. Our friendly team is ready to assist you with any selling, buying, leasing or trade-in offers.
Let us be your guide to help you drive away happy. If you're in need of any maintenance work or repairs to your current vehicle, we'll happily help you out. Our professional service team is ready to bring your vehicle back to life and keep it running smoothly. Stop by today for all your automotive needs, even if you haven't shopped with us before. We look forward to seeing you soon!
Previous Post Strongest and Fastest Pickups on the Market Next Post Drive the "Most American Car" With These Two Chevy Vehicles