2016 Will Be An Exciting Year for Chevy Cars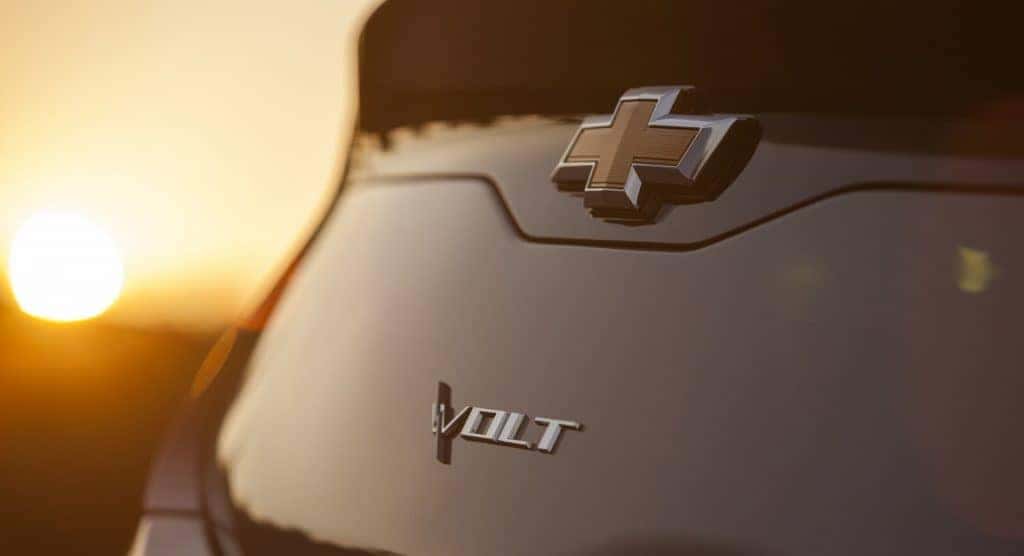 In a market that is obsessed with trucks and SUV's it is refreshing to see that cars will be getting some attention in the upcoming year. This is especially exciting because it's coming from GM's Chevy division which has dominated the pickup truck market for years. So, wait, why are they switching attention to their cars now? Doesn't the saying go, stick with what you're good at?
Chevy also makes great cars, as well. Have you forgotten? Just ask your Chevrolet dealers in Miami . They will be delighted to remind you. We've been so obsessive over how amazing their trucks are as they rush to produce the best Silverado and Colorado, we've forgotten that Chevy also makes excellent, fuel efficient cars as well.
In a bold decision to reintroduce their car lineup, five cars are getting full updates. Five. Full updates. All at the same time. This is quite bold indeed. The point isn't to overwhelm the market with their greatness, they did that with the Silverado, but to show that Chevy is just as much about their car production as they are with their trucks.
With full intention on wowing consumers into recognition of exactly how great the Chevy brand is across the board, their new line up is nothing short of fantastic and should indeed have that very effect.
Focus Back On Cars
2015 has been a very successful year for Chevy's truck inventory. Sales of light trucks are up 20.2%, mostly because the Silverado and Colorado proved to be such big winners. Sales in the smaller SUV/crossover also helped with the high percentage when looking at how popular the Equinox was.
2015 belonged to the big guns; trucks and SUV's. Even in an economy that isn't entirely back on its feet and where gas prices aren't getting any lower, sales in smaller vehicles just don't compare to their larger counterparts. In fact, sales of Chevy cars was down 14.5% this year and down 1.3% industry wide.
This is a huge number. Too big to ignore which is why Chevy is doing something about it. Chevy has announced they will be reintroducing the market to five newly updated cars: the Malibu, Spark, Camaro, Cruze and their concept EV, the Volt plug-in.
Before they can assume sales will soar, or even fly, they need to figure out why sales went down in the first place. Lack of style? Lack of technology or power? Maybe all three. Maybe it was price?
Cost of Price
Unfortunately, what Chevy can't do is lower their prices. Not only is that not going to change consumers minds about why they need a Chevy car, it's going to harm the brand. Lowering the price compromises integrity. It makes it look as though Chevy produced a cheap product and well, Chevy doesn't make cheap products. They never have and won't ever start.
It comes down to brand image. GM and Chevy wouldn't be silly enough to risk undermining their brand. It would soon destroy the GM reputation they've worked diligently on building since returning from bankruptcy in 2009.
The sales increase they need for their cars has to be done on merit alone. After recognizing the problem and seeing what needs to be done to fix it, there's full confidence in that Chevy can and will get it done.
Chevy Improves Their Car Line Up
Chevy knows there is only one place to go from here and that is up. With full acknowledgement that improving their car lineup has to happen, updates have been made across the board including in technology, style and fuel economy.
Nothing can be underestimated at this point. It all must matter, and it all does. The consumer wants to be driving a good looking car just as much as they want one that will save them money at the pumps. They want a car that has the latest technology so they too can show off to their friends about what a great car Chevy has made.
The competition for cars that drive great, look stylish and impress with the latest gear is pretty stiff. Chevy's new lineup proves that they're serious about bringing car drivers back to their lots.
2016 Malibu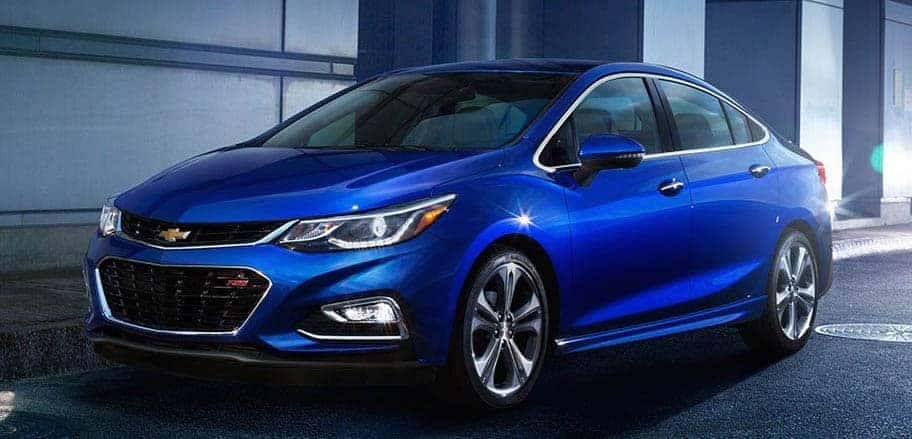 Production for the new Malibu is said to begin in October this year. It will have a longer wheelbase than previous years which will provide a roomier rear seat. A hybrid version is projected to be ready for spring of 2016 which they're promising will produce a combined fuel economy of 47 mpg. The 2016 Malibu gets a dramatic design update which along with more rear seat legroom should really boast its family size sedan appeal.
2016 Camaro
The sixth generation Camaro is scheduled to begin production in October moving from its Canadian plant back to America in Lansing, Michigan (USA!USA!). While we're excited about Chevy's choice to bring jobs back to America…we're more excited to get our mitts on this updated, fast little beast. Promising every range in engine from a 2.0L 4 cylinder turbo to a 6.6L V8 the 2016 Camaro is sure to impress.
2016 Cruz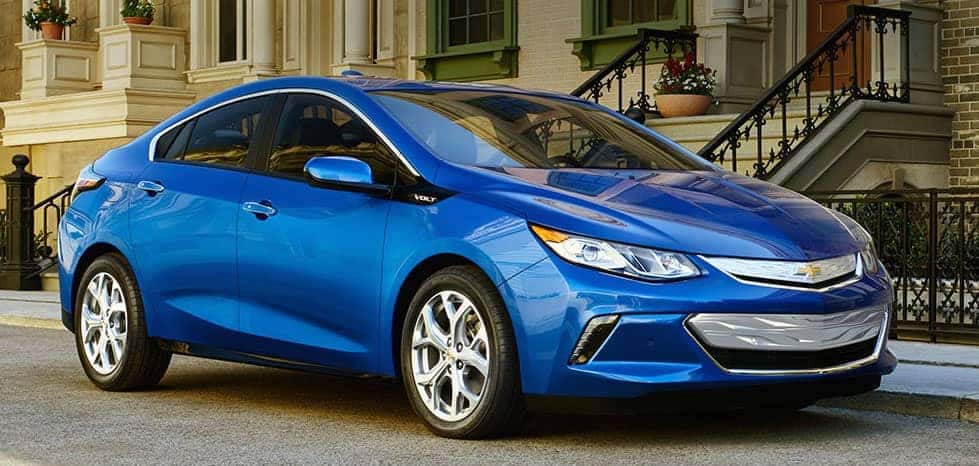 As GM's top selling global car, production is slated to start in February and will be ready to roll out by spring. The new model with be longer and more fuel efficient. The 2016 Cruze will introduce a new 4 cylinder turbocharged engine as well as a 1.6L diesel engine. A hatchback version of the Cruz is also set materialize in fall of 2016.
2016 Spark
Chevy's fuel efficient small car, the Spark has recently been upgraded with wifi technology including OnStar and a 7" on board screen. A lower and longer version will be announced during the fourth quarter of 2016. It is unclear if the EV edition will remain once the Bolt EV is offered.
2016 Volt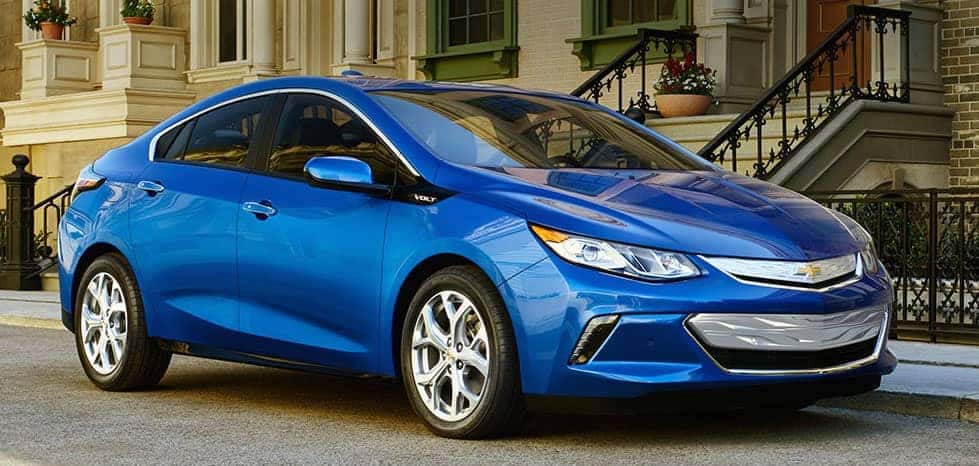 Completely reengineered for the 2016 year, the Volt is in its second generation as hybrid plug in and will get 50 miles from a single charge. Updates with the latest in technology as well as safety features have been added to the 2016 model as well.
2016 Bolt EV
As Chevy's first fully electric concept car, the Bolt is already raising eyebrows and turning heads. Unfortunately, anxious fans are going to have to wait a bit longer as Chevy moved its production to the fourth quarter 2016. With projected numbers like 200 miles on a single charge and will cost around $30,000 after government rebate, it will soon prove to be Chevy's brave new entrance into the world of future technology.
Even though the economy is looking a little better, gas prices are remaining somewhat even, and the market for hybrid and plug in vehicles is on the decline, it is believed that Chevy's sales of the Volt and Bolt will both do very well. They have a very strong and loyal customer base with the Volt which should spill over to the Bolt EV.
These days new drivers know what they want. They are younger and technologically savvy. Connectivity is of huge importance. That's why Chevy has included 4G LTE hotspots in their new line up. This provides more advantage over their competitors.
They are unwilling to compromise on style because they know competition is fierce. These recent months Chevy has been working hard to improve its product which in turn improves its consumer relations. A happy customer is a returning customer.
Previous Post Chevy's Upcoming Electric Car Creates 300 Jobs Next Post Chevy's New 'Cooling Pocket' Improves Phone Battery Life