The 2016 Chevy Volt Will See Serious Upgrades |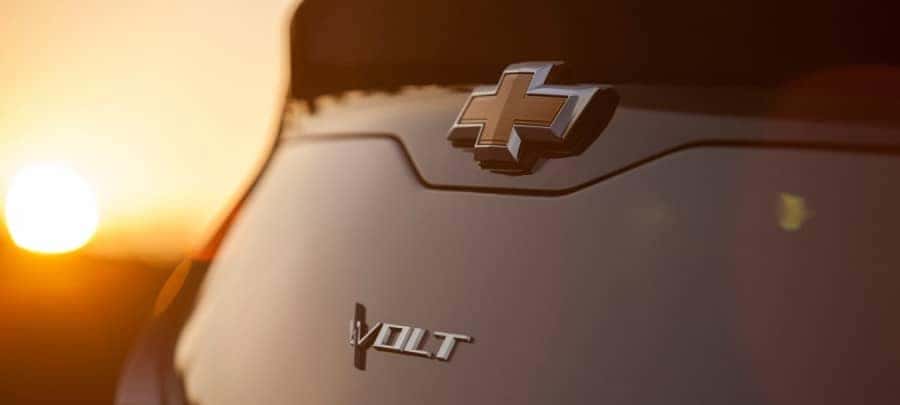 Electric vehicles have come on the scene as a fresh idea to solve the environmental and financial issues revolving around fuel consumption in the U.S.
Many people have already discovered what a great solution they are through firsthand experience. But some remain in the dark about how these things work because they're so new.
With the technology being hot off the press, it's not surprising that lots of people want to know more before diving into something electric for themselves.
However, leaders in the automotive world know that it's just a matter of time before the popularity of these cars begins to spread like wildfire.
Chevy has a vision, and the company is fully committed to bringing America an enlightened vehicle to meet their long-term needs.
The first generation Volt was the start of that mission, but the brand was just getting their feet wet. The next incarnation of the Volt will boast significantly more advanced technology and even savvier design when you see it at your nearest Chevrolet dealership .
More Power
The Chevy Volt combines the power of electric with the option of gasoline. This extends the range it can go on one fill or one charge by giving you both to work with. And in 2016, that combination is about to get even better.
The current model has two motors, but only one can power the vehicle at a time. However, in the 2016 Volt, both motors will be able to operate simultaneously to enhance performance.
It will also have five different modes versus the four it has now. For instance, you'll be able to choose to run on all-electric or a variety of combinations of gas and electric.
The other addition is a range-extending engine. It's a 1.5-liter 4-cylinder that ensures the Volt will always have enough power to give drivers a smooth ride no matter what mode they choose.
The engine was specially designed for this particular model and incorporates technology for more efficient combustion and operation.
Overall, these changes have also made the Volt 100 pounds lighter, and they've created a remarkable increase in efficiency.
Longer Range
Feedback from Volt drivers unanimously echoed that they love running on only electric. Owners said they found more than enough places to charge up, including plugging in at home, garages, work, etc.
They much preferred finding opportunities to recharge than filling up with more fuel. In addition to saving money, another reason they specified for this was their enjoyment of the smooth electric ride.
Chevy's team heard them loud and clear and worked out a new battery with cells that have 20% more volumetric energy density.
Though the size of the battery has not increased, its abilities have. It should give drivers an even longer all-electric range.
The Volt's charger will also be just a bit faster than the current one to expedite plug-in time.
Overall the transformative enhancements being given to the Volt make it an even more exciting and intriguing option for those who are seeking out economical and sustainable options.
Previous Post The 1955 Chevy Nomad Revisited Next Post Why Educators Love Chevy