2015 Chevy Volt vs. 2015 Nissan Leaf | Chevrolet Dealership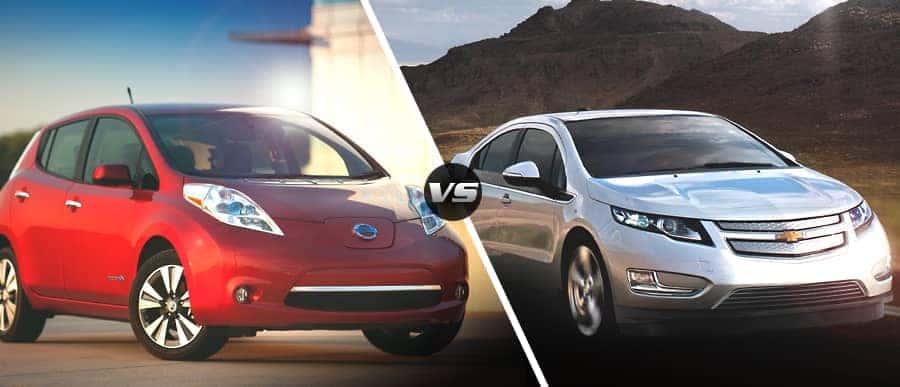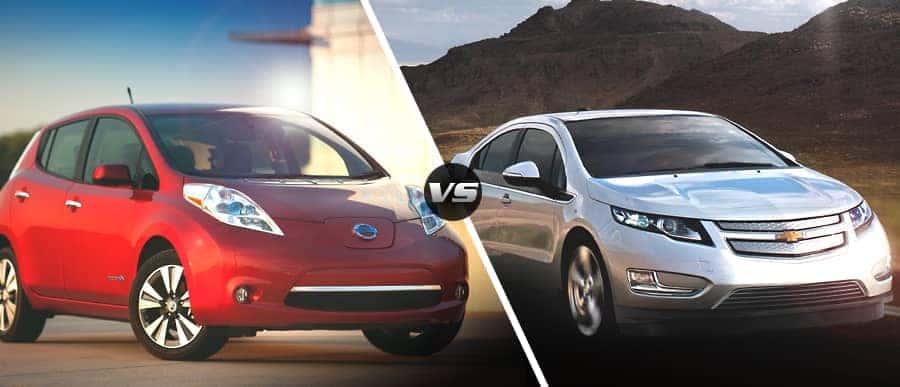 The future is here and electric cars are a fantastic solution for people who are looking to save money instead of using it to pay for gas.
There's also a big push for drivers to look into these kinds of cars in an effort to be more responsible about how our fuel consumption is affecting the planet.
So obviously electric vehicles provide a lot of benefits, but they can also have drawbacks, like the inability to travel long distances without needing to charge repeatedly.
Some also suffer from lacking performance, leaving drivers dissatisfied with their experience. Luckily that's not the case with all electric vehicles. Some companies have nailed the whole package.
Chevy is one of those. With an award-winning Volt from your favorite Chevrolet dealership , you get a peppy ride, polished looks, and lots of excellent features.
Going electric doesn't have to mean compromising, though some of the Volt's competitors, like the Nissan Leaf, might make you think so.
Performance
There is a pretty big disparity between how well Chevy's Volt and the Nissan's Leaf handle the drive. The Volt delivers 149 horsepower, giving you an unexpected amount of liveliness for an electric vehicle.
But the Leaf only brings 107 horsepower to the table, making the ride far less entertaining. It also falls short when it comes to torque, with nearly 90 lb.-ft. less than the Volt.
Range
Topping out at 126 miles in the city, the Leaf doesn't even come close to the Volt's stunning total range of 380 miles.
The Car Connection writes that with the Volt, "range anxiety evaporates." You know that you'll be able to get wherever you want to go without having to plug-in once an hour.
Warranty
The Leaf has solid coverage with a 5-year/60,000 mile warranty. However, the Chevy extends that by quite a bit with a warranty that covers drivers up to 100,000 miles.
Chevy also provides five years of Roadside Assistance with the purchase of a new vehicle, but Nissan only gives three years of service.
When it comes to knowing that your car company has your back, Chevy clearly steps up to the plate with the kind of package that consumers expect.
Previous Post Chevy Commercial Stirs Things Up With DJ Shadow Track Next Post What Will Happen to the Chevrolet SS?