Which Used Ram 1500 Model Year Should You Go After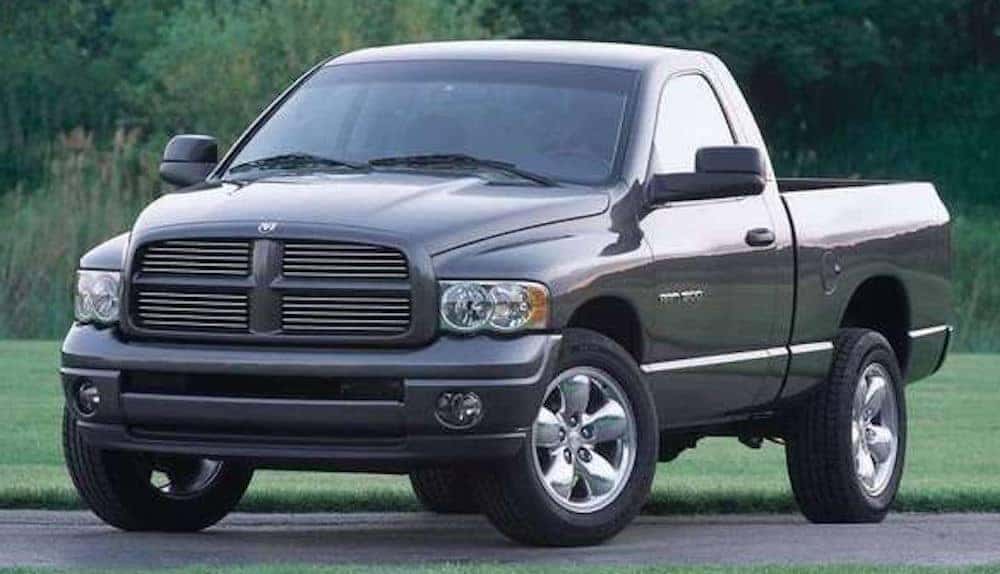 Ram pickups have been on the market for nearly 35 years, and each of these individual model years differed in their own way. If you're been thinking about pursuing a used Ram truck, it may be difficult to focus in on one particular model.
_Lucky for you, we've compiled the three best model years for the Ram pickup, and you should find all of these options for an affordable price on the used market. That way, when it's time to go shopping at a * Dodge Ram dealer * , you'll know exactly what vehicles you should be targeting… _
2002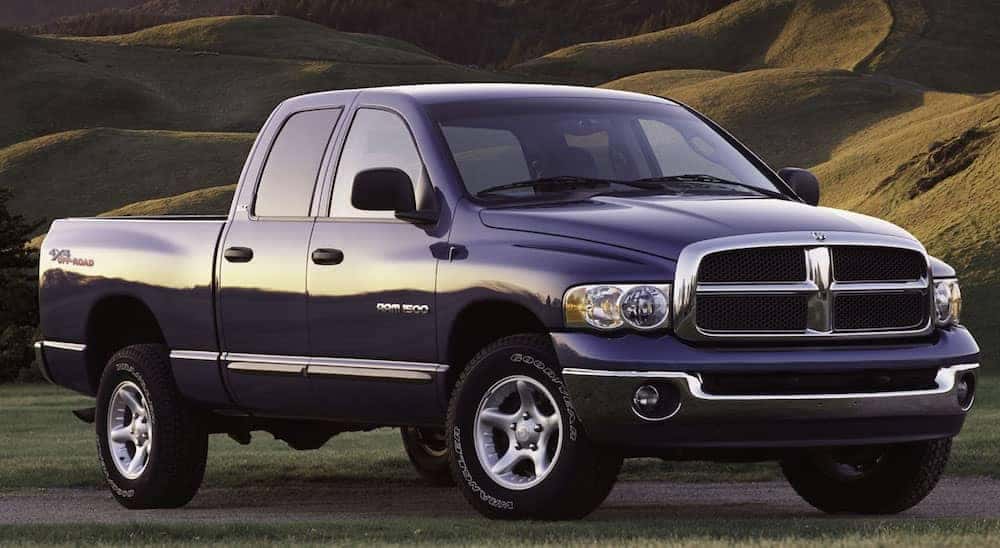 The Ram 1500 saw a considerable restyling prior to the 2002 model year, with Edmunds.com noting that the one carry over was the "big rig" styling that was often associated with the nameplate. The engineers certainly didn't disappoint, as this six-year run of 1500's is probably your best bet among used models.
The vehicles were offered in a variety of cab styles, and they were each commended for their roomy interiors and abundance of cargo room. While you won't necessarily have your choice of designs, the spaciousness is certainly something to keep in mind.
Furthermore, these pickups featured a trio of engine options: the 3.7-liter V6 (215 horsepower, 235 pounds-feet of torque), the 4.7-liter V8 (235 horsepower, 295 pounds-feet of torque), and the returning 5.9-liter V8 (245 horsepower, 335 pounds-feet of torque). These are all impressive power specs for a pickup, especially one produced more than a decade ago. While you'd presumably expect some decrease in these specs from a used model, you can still expect adequate power.
2003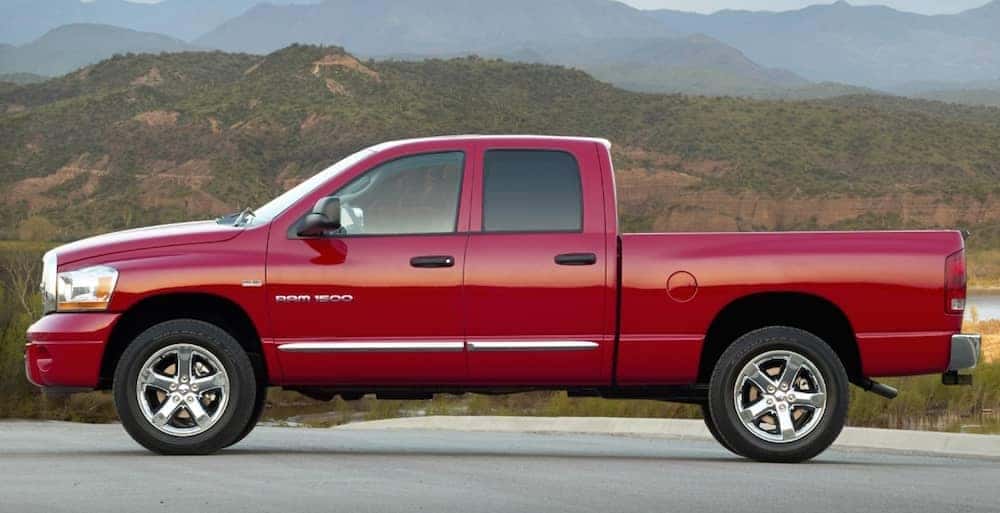 Sure, it may seem a bit odd including 1500's from back-to-back years, but the 2003 model saw enough changes (despite 2002's revamp) to make it worth mentioning.
A new five-speed manual transmission was paired with those previously-mentioned 3.7-liter V6 and 4.7-liter V8 engines, helping improve the vehicles "performance and efficiency." Soonafter, the brand rolled out their new 5.7-liter Hemi V8, which could pump out an incredible 345 horsepower (an increase of 100 ponies as compared to the outgoing 5.9-liter engine).
Plus, the brand added several package options to the 2003 model. The Odd-Road package included new skid plates and all-terrain tires, while the Work Special package added several chrome elements and "fancy wheels."
2008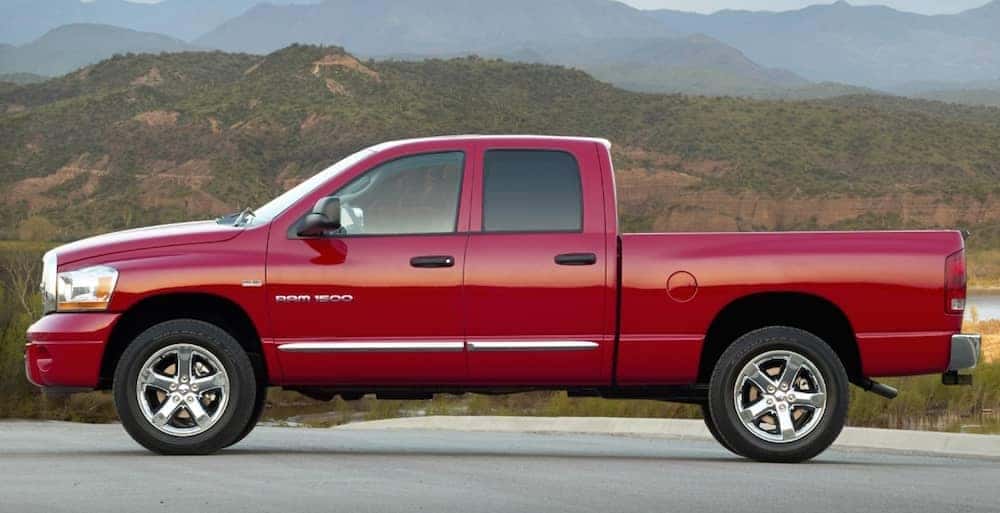 You're probably going to see a bit of a price increase on the Ram 1500 as you start pursuing current generation models. That's why it may be in your best interest to pursue a 2008 version, the final year of the 1500's third generation.
The 2008 model saw several major changes, like the inclusion of the impressive 4.7-liter V8. The unit could pump out 310 horsepower and 330 pounds-feet of torque, which was a considerable upgrade over the previous unit (235 horsepower 300 pounds-feet of torque).
Engineers also added a Trailer Sway Control system, allowing the driver to better manipulate their hauled cargo. Optional stability control and four-wheel drive capabilities were also available.
To be clear, we're not suggesting that the current generation and the previous generations were inferior to this third group. Each version of the 1500 was distinctive in its own way, but one attribute always stayed consistent: its durability. That's why the 1500 is an excellent choice on the used pickup market, and since previous generation models are usually less expensive than current generation models, that's why we've suggested models in the early- to mid-2000's.
Previous Post Why Women Should Consider Getting Behind the Wheel of a Ram Truck Next Post A Successful Incentive: Why the Dodge/Ram Split Adds Up