Ram Trucks Has a Plan to Beat the Ford Raptor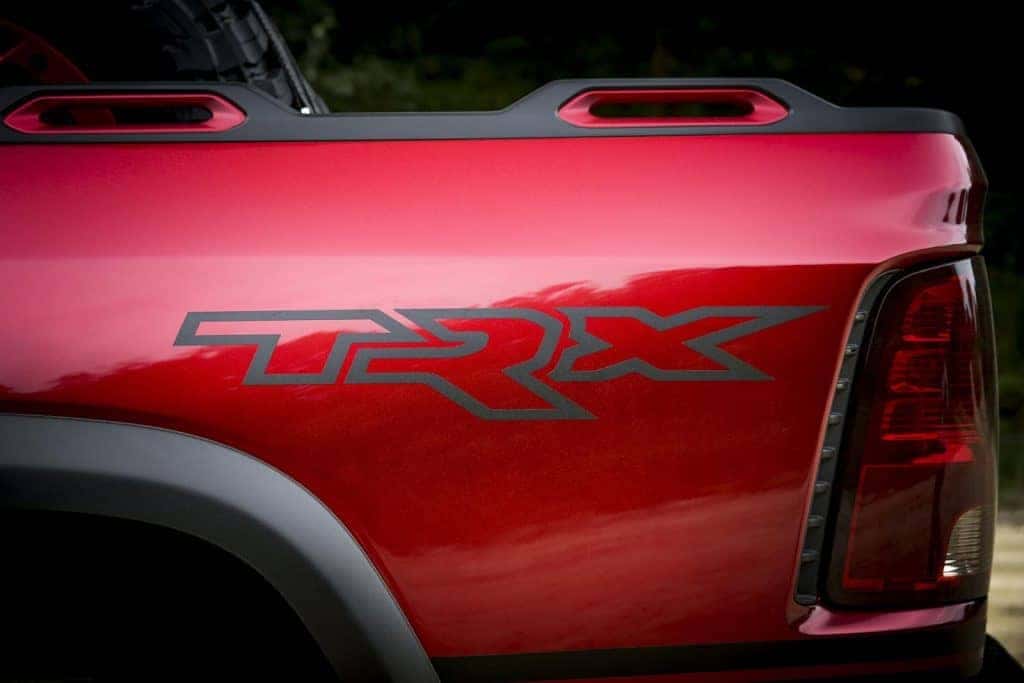 Fiat Chrysler Automobiles' (FCA) Ram Truck division is readying the stage for the debut of its Hellcat-powered Ram Rebel TRX model. Ram is determined to compete directly against the Ford F-150 Raptor and new details have emerged as to how exactly Ram plans to do that. FCA insiders shared some tidbits under the condition of anonymity with the _ Allpar _ publication. Ram plans to make the play for off-road dominance with the high-performance pickup's adjustable suspension and traction management system.
Just like the existing Dodge Challenger and Charger models, along with the Jeep Grand Cherokee Trackhawk, the upcoming Ram Rebel TRX will offer drivers selectable drive modes that are designed to navigate various stages of performance driving. Unlike those other sister models, the Ram Rebel TRX will be solely dedicated to being an off-road focused machine. Its selectable drive modes will likely be best suited to off-road driving, like modes for rock crawling and desert running, along with a snow/wet mode. Other modes are also a possibility according to experts.
Even though the number of modes is unknown for now, we do have an idea as to how those drive modes will function. Allpar reported that each mode will be calibrated to perfection, taking into account the steering weight, suspension tuning, transmission calibration, throttle calibration, and stability/traction control. Some of the drive modes will be locked by Ram, while other modes are supposed to be further tunable by the driver.
Other specs and details remain to be seen, including what sort of adjustable suspension equipment Ram will decide to place on the TRX. The high-performance off-roader may use air springs like the existing Ram 1500 model, but it may also feature electronically adjusted dampers like on Dodge's SRT Hellcat models as well. We'll know more in the coming months as Ram slowly works its way to the big debut, but in the meantime it's fun to speculate and imagine just how capable the TRX will be once launched.
The pickup was initially shown as a 575-horsepower concept back in 2016, and enthusiasts have been patiently waiting ever since. Just like the concept, the production version is expected to be aggressive in its design, featuring a vented hood with a power bulge, plenty of rugged cladding, and an imposing ride height.
Although we have no clue when the Ram Rebel TRX will make its official debut yet, it doesn't mean you can't explore the best pickups that Ram has to offer right now. Visit us at Miami Lakes Automall and explore the latest Ram Truck inventory. Schedule your test drive today and follow Miami Lakes Ram on social media for the latest Ram news and offers!
Photo Source/Copyright: Carbuzz & Ram
Previous Post Ram Rebel TRX VIN Plate Points to a Hellcat-Powered Pickup Next Post 3 Distinct Features That Prove the Ram 1500 Isn't Just Any Pickup