Ram Reports Record Sales For 2019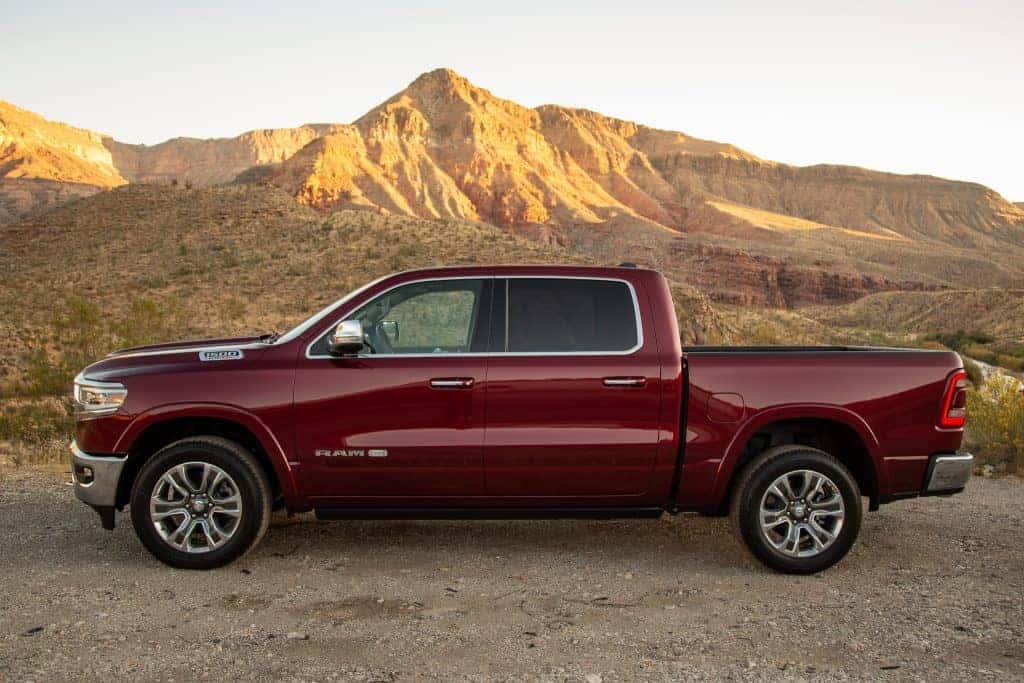 A decade ago, as the U.S. automotive industry was in mid-collapse, a new leadership team embarked on an unthinkable mission — the launch of a new brand. That's how Ram was born, as the Dodge brand announced in October of 2009 that it would be unbundled from its truck division. Now, ten years later, the Ram brand reported record sales of 703,023 vehicles in total for 2019. An 18 percent increase when compared to 2018 figures, these latest numbers mark the highest level of full-year sales achieved in Ram's history.
Additionally, Ram also experienced a heavy uptick in full-year pickup sales — 633,694 vehicles to be exact — thanks to its revamped Ram 1500, Ram 2500, and Ram 3500 models. The average transaction price of the Ram 1500 has also seen quite some changes since the brand went solo a decade ago, now costing an average of $50,000 — a 50 percent increase since 2010. The Ram Heavy Duty saw about a 20 percent increase in its average transaction price, putting it at about $55,000. Advanced safety features, powertrain options, and other luxury-oriented offerings help buyers get more than they ever expected from their Ram pickups.
"These results underscore two significant decisions we have made when it comes to Ram – invest in technology and adopt a three-truck strategy," said Reid Bigland, Head of Ram and U.S. Sales. "It has taken some hard work, but it has been a true reward to see how Ram has evolved over the past 10 years."
Fiat Chrysler Automobiles (FCA) opted to leapfrog the competition by introducing the all-new Ram 1500 in 2018. The 2019 model year offering came equipped with the new Uconnect 4C infotainment system that boosted response times when given tactile commands and a massive 12-inch touchscreen display in the center console that gives Tesla's displays a run for their money. The Ram 1500 model leads the pickup world when it comes to technology thanks to its 360-degree camera views, exclusive and personalized content from SiriusXM and Pandora (unavailable on any other audio entertainment service), and its split-screen capability along with an optional cargo camera.
FCA and Ram studied the pickup segment and determined that Americans were spending more time in their trucks and thus needed features to rival those of sedans and SUVs. Buyers were looking for the same accessibility to all things cyberspace that they could get in their homes. The idea of having a "work truck" is slowly fading from the public's mind as pickups are encroaching other segments and becoming designated family vehicles.
Don't just take our word for it, visit us atMiami Lakes Automalland experience the Ram lineup for yourself. Whether you're looking to get behind the wheel of a Ram 1500 or a Ram Heavy Duty model, Miami Lakes Ram has an ample inventory for you to choose from. Schedule your test drive today! Follow Miami Lakes Ram on social media to stay up to date with the latest Ram news.
Photo Source/Copyright: Ram
Previous Post 2020 Ram 1500 Buying Guide Next Post Why the Ram 1500 Could Become the 2020 Luxury Car of the Year