2019 Ram 1500 Sales Still Holding Steady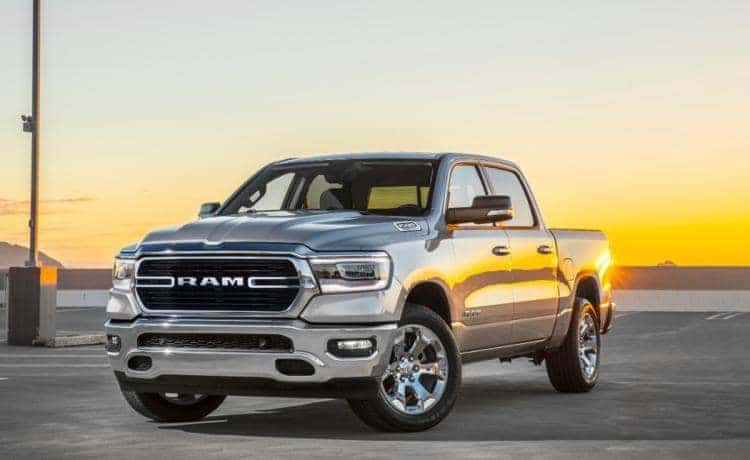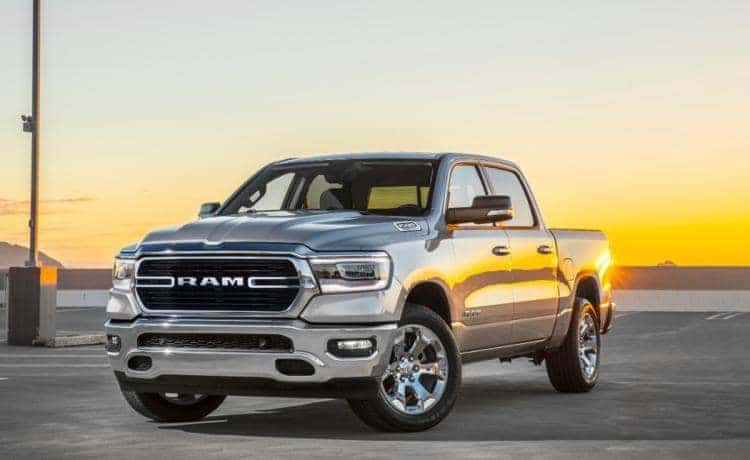 Pickup owners are known for their loyalty, but every once in a while a new truck comes into the market that entices diehard devotees to change things up. Not long ago it would've been wild if someone mentioned that perpetually third-ranked Fiat Chrysler Automobiles (FCA) would pass Chevrolet in full-size pickup sales. It was nearly unthinkable, but the truth is Ram already passed Chevrolet during the first half of 2019 after several years of steady market share gains that were effectively pushed over the edge by the redesigned 2019 Ram 1500. Even Ford, the reigning champ of the pickup market, referred to a "very competitive" market when reporting a slip in F-Series sales after the second quarter of 2019.
Pickups remain the lifeblood of many automakers and of Detroit. It's the one segment in which Asian automakers have very little impact due to the long-standing 25% tariff. What does FCA attribute their current success to? Years and years of planning to better the Ram Trucks lineup, including catchy styling design, a posh interior, and the 12-inch touchscreen that's reminiscent of higher-end models. GM is trying to point the finger at Ram and it's selling methods, claiming the automaker is offering plenty of cheaper Classic trucks that offers zero of the new looks or technology and also discounting its new truck more than Chevy. Experts don't think this is as influential as GM believes.
Research shows that consumers consider the styling of the all-new Silverado and GMC Sierra trucks to be tame when compared against Ram's bold new looks. It also doesn't hurt that Ram is intending to court bargain hunters with its Classic offering as well. When clearing up the topic, Reid Bigland, head of the Ram brand, stated: "The nuances of our specific go-to-market strategies have obviously changed and adapted over the past 10 years. But the great products and great programs have remained, and so far in 2019, continue to pay significant dividends for FCA."
FCA will continue making the Classic 1500 model at least through year-end. Numbers reflecting up to May of 2019 indicate that Ram's share of the truck market rose about 4 percentage points, putting the truck maker at just over 24%/ GM, on the other hand, dropped 3 percentage points down to 31%, indicating that Ram truly is gaining on them. F-Series trucks from Ford remained stable at about 37%. Industry experts have noted that "Ram's gains are mostly coming from GM."
This definitely isn't FCA's first rodeo – the automaker's history shows its penchant for crafting hits from its design studio. Back in 1993, the then Dodge Ram features a semi truck-styled face that more than quadrupled sales to more than 400,000 units by 1995. That's how a true competitor to Ford and GM was born. Here are some statistics that cement the all-new 2019 Ram 1500 as the clear winner – it ranked number one in interior layout and number two in technology, exterior styling and ruggedness among all non-luxury vehicles according to Kelley Blue Book's analysis of consumer perception for the first quarter of 2019. For comparison, the new Silverado did not rank in the top three for any of the above-mentioned attributes in the survey.
Don't just take our word for it, experience the all-new 2019 Ram 1500 at Miami Lakes AutoMall. Climb aboard this pickup and get a taste of what the future of trucks is looking like. Schedule your test drive at Miami Lakes Ram today!
Photo Source/Copyright: Ram
Previous Post Ram Dakota Definitely in the Works Next Post Ram Heavy Duty: Designed With Confidence