When Should I Rotate My Tires? | Kendall Kia Miami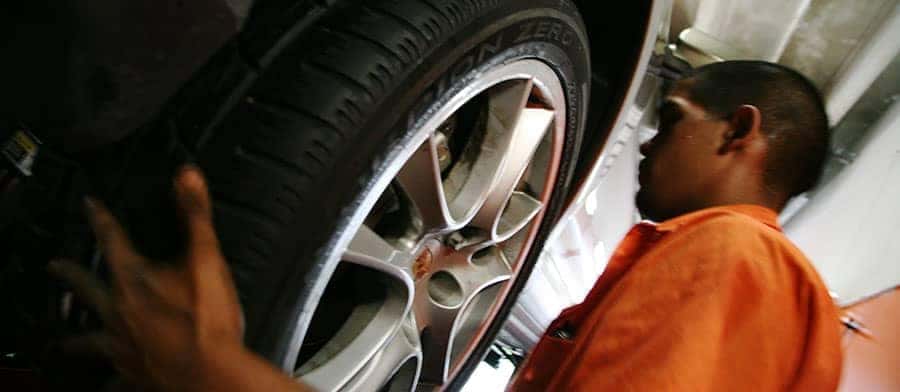 Miami Lakes Kia has always offered some of the best automotive repairs and service in the Miami area, and we have been happy to welcome former customers of Kendall Kia Miami and to prove that to them.
Our trained technicians perform all types of maintenance and repairs, but one of the most common questions we get from our customers is how often they should have their tires rotated.
The Procedure
Many people may know the term " tire rotation ," but not a lot of people know what it actually entails. Getting your tires rotated is exactly what it sounds like. Each of the tires is removed and put back on in another location. The front tires could change place with the back tires, and the right tires could change place with the left tires. Different patterns are used.
The purpose of rotating tires is to minimize uneven tire wear. The front tires, for example, can wear down more quickly because they experience the most resistance from driving and take the most pressure when braking. When the tires are rotated, they can spend time in each position on the car so they wear more evenly. You'll get more mileage out of the tires and experience better driving performance, including maximum traction.
Frequency of Tire Rotation
How often you should get your tires rotated depends upon the make and model of your car. Your manual will tell you what's recommended for your specific vehicle.
General guidelines range from every 3,000 miles to 7,000 miles. You can also get it done with every oil change (or every other oil change, depending on the frequency).
By sticking to the schedule, you'll reduce your safety risks on the road and lower your overall gas mileage. You'll also extend the life of your tires and reduce the risk of problems with your alignment and suspension.
Finding a reputable service center is essential to getting the quality workmanship you need. Miami Lakes Kia is proud to have a reputation as one of the top service centers in South Florida. Whether you are coming from the former Kendall Kia Miami or another dealership in the area, we encourage you to discover the difference our expert technicians can make.
Previous Post How to Get Lower Car Insurance Rates Next Post Best Kia Models for Back to School