Kia dealer Miami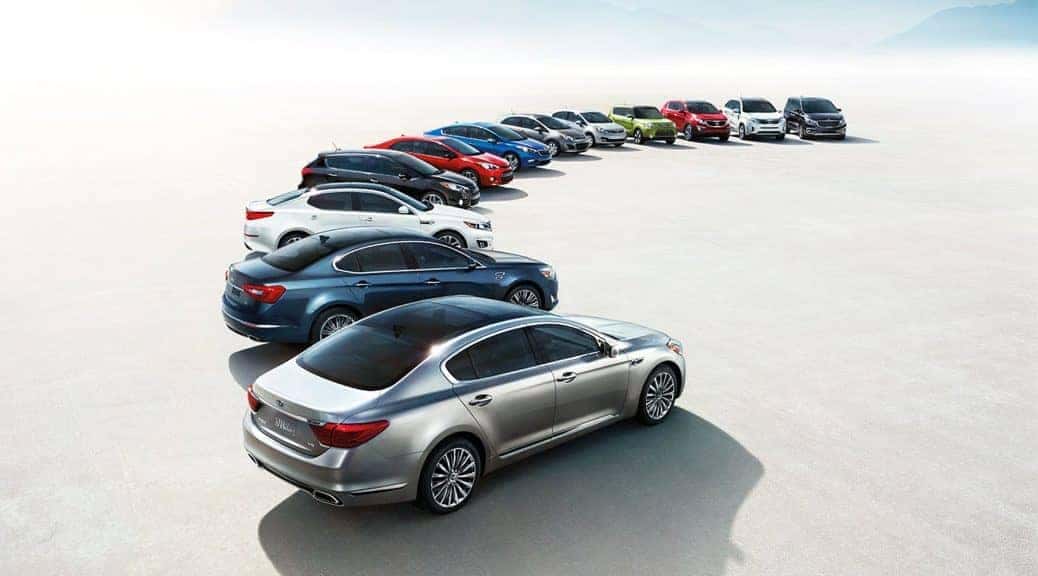 More and more automotive brands are delving into the world of luxury vehicle offerings. Value brands like Hyundai are offering luxury-filled vehicles that are giving names like Mercedes-Benz and Audi a run for their money. What makes this trend more frightening to luxury brand names, is that these other manufacturers are able to offer incredibly premium features for much less money. With the success of Hyundai's luxury lineup now spinning-off into its own premium brand, it should come as no surprise that Kia is looking to accomplish the same goal. With two luxury sedans already in its lineup and plans to add another, this Kia dealer Miami is going to have a whole new set of luxury cars coming very soon.
Kia's Current Luxury Offerings
Currently, Kia offers two sedans that are considered to fall into the premium category. Both of these models have incredible amenities and luxurious touches, while offering a relatively budget friendly price in the luxury segment. The Kia Cadenza joined the Korean automaker's lineup in 2014, and offered a level of luxury the brand had yet to embrace. After a successful first year, Kia then introduced its even more premium sedan, the K900. Both of these are great examples of how much a value brand such as Kia can bring to this high-end segment.
Let's take a look at what each of these models offer for the latest 2016 model year, before we take a look at luxury prospects for the future of Kia's lineup.
2016 Kia Cadenza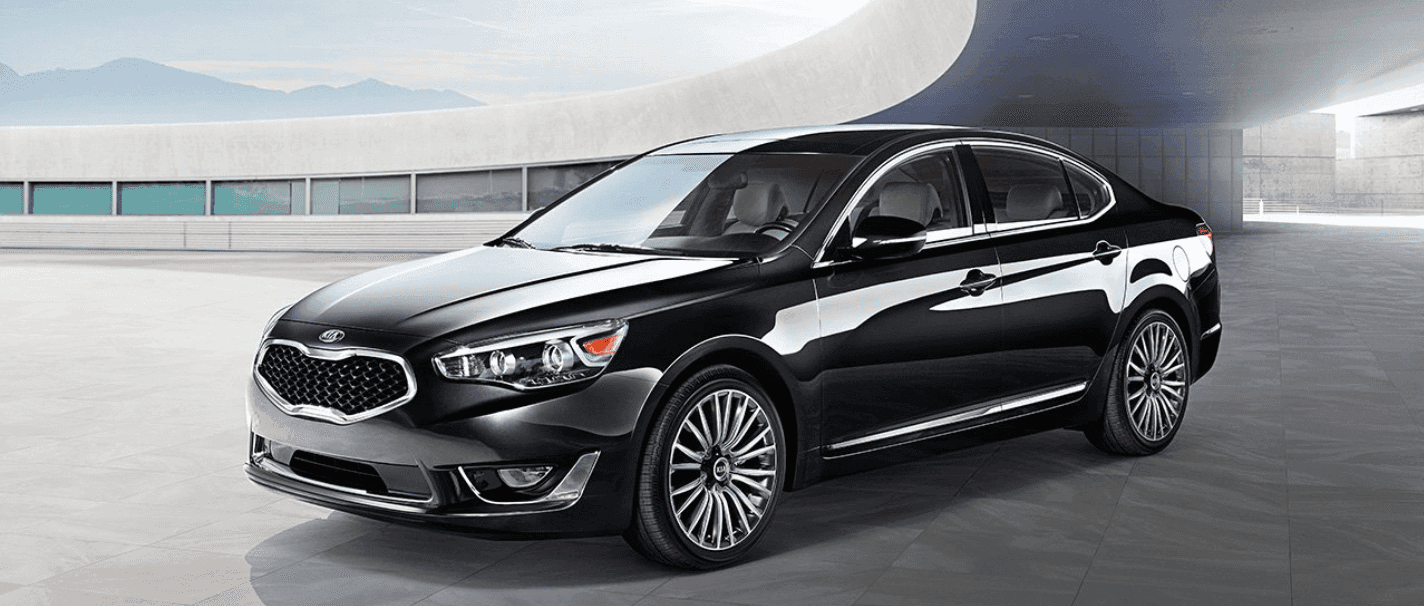 This full-size sedan was the first offering from Kia that leaned into the luxury category. Featuring premium level comfort and convenience, the Cadenza was the first car in Kia's lineup to suggest that the brand was capable of delving into the luxury side of the industry. For the 2016 model year, the Cadenza offers a new base trim level model that is more affordable than the outgoing base sedan.
Power & Performance
The Cadenza comes in three different trim levels, each equipped with a 3.3-liter V6 engine that makes 293 horsepower. Paired with a six-speed automatic transmission, the Cadenza also features SportMatic manual shifting capability. With an EPA-estimated 28 miles per gallon on the highway, the Cadenza offers a great fuel economy for its size.
Trim Levels
Since each of the three 2016 Cadenza models come standard with the same engine and powertrain, the trim levels of the sedan offer varying degrees of included amenities and technology features.
Starting off at $32,990, this version of the Cadenza gets leather upholstery, a navigation system, an 8-inch touchscreen display, a rearview camera system, heated power front seats, foglamps, 18-inch alloy wheels, and a dual-zone automatic climate control system. With all of those features included, it is safe to say that the base level of the Cadenza offers up enough premium amenities to keep most drivers happy.
The mid-level Cadenza starts at $35,990, and comes equipped with even more standard features. A standard panoramic sunroof, paddle shifters, rain-sensing windshield wipers, a heated steering wheel, power rear sunshade, and a backup warning system are all added to the Premium level, on top of what the Base Cadenza already includes.
The top of the line Cadenza model is still fairly priced at just $44,090. Adding luxury touches such as 19-inch alloy wheels with a chrome finish, a Surround View Monitor safety system, and premium Nappa Leather seat trim, this top level Cadenza sedan offers the best in luxury and refinement. Ventilated front seats, lane departure warning, blind-spot detection system, and an exclusive grille design are also standard fare.
Bottom Line:
If you are looking to purchase in the luxury sedan segment but don't have it it in your budget to splurge on one of the big boys, the Kia Cadenza is much more than a worthy replacement. It is becoming such a staple in the luxury segment, that buyers who can afford a higher sticker price, are still opting for the lower-priced Cadenza.
2016 Kia K900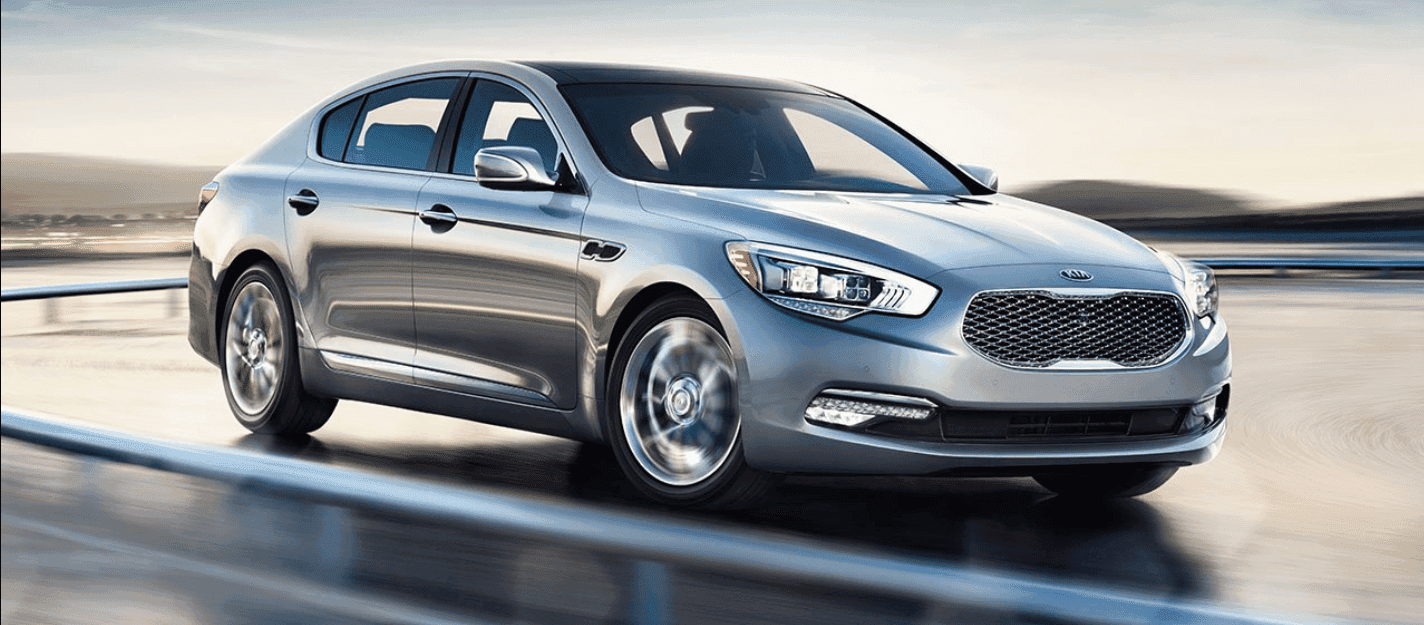 The K900 is one of the newest models in Kia's lineup, having been introduced just last year. The luxury full size sedan embodies everything a luxury sedan should, without the luxury sedan price. Sure, this Kia model will cost you more than others, but it's starting MSRP still does not come close to the models that luxury brands carry in their lineup.
Power & Performance
The 2016 K900 comes standard with a powerful V6 engine for its first two trim level options, that has an impressive 311 horsepower rating. The high-end K900 model comes with a more powerful 5.0-liter V8 engine, for a horsepower rating of 420. These numbers are impressive on their own, and even more noteworthy when paired with everything these K900 models offer along with it.
Trim Levels
With a higher starting MSRP than the Cadenza, the K900 packs more premium amenities and luxury touches, which more than accounts for the perceived price hike. Check out each of the three trim levels available for the 2016 K900, and what they offer.
The base K900 begins at $49,000, and comes standard with an 8-speed automatic transmission, heated and ventilated front seats, and a voice-controlled navigation system with a 9.2-inch color touchscreen display. A panoramic sunroof, HID headlights, LED foglamps, keyless entry, rain sensing wipers, front and rear camera displays, rear parking sensors, and a 12-way power driver's seat are also all included. The V6 Premium packs incredible amenities and luxury touches, all for under $50,000.
The mid-level K900 tacks on an additional $5,900 to the base model, and adds a heated wood/leather steering wheel, a 17-speaker Lexicon audio system, Nappa leather seating surfaces and trim, wood interior accents, and a dual open center console, all standard. Essentially, this K900 model adds premium components to the luxury list of amenities that the base V6 Premium model already carries.
This high-end trim level carries the highest starting MSRP of any Kia model. Starting at $61,900, the V8 Luxury trim gains the 5.0-liter V8 engine, LED headlights with Dynamic Bending technology, a massive 12.3-inch full LCD instrument cluster display, a surround view monitor safety system, 19-inch chrome alloy wheels, blind spot detection, rear-cross traffic alert, and a lane-departure warning system. The highest-end Kia model ever made, delivers in every aspect you would expect, and then some.
The Future of Kia's Luxury Lineup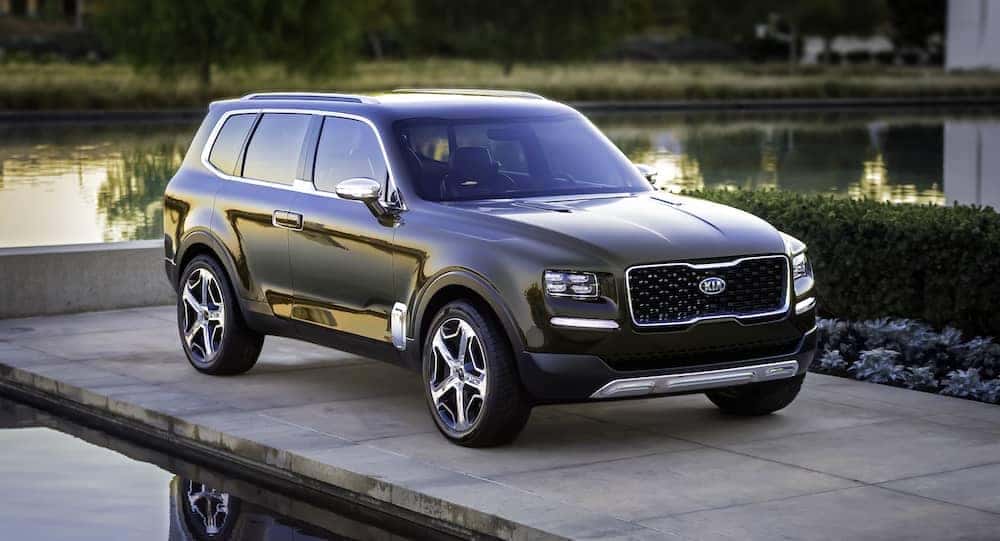 With such an impressive lineup of luxury vehicles already on its resume, Kia plans to add even more luxury cars in the future.
The first new luxury addition to Kia's lineup will be the K7 luxury sedan that the Korean automaker introduced at the InterContinental Grand Seoul Parnas at the end of January. The K7 is expected to offer a hybrid, regular gasoline, and hybrid model when it becomes available towards the end of 2016.
The newest luxury announcement from Kia is unchartered territory for the brand. The Telluride is a full-size luxury SUV that will feature seating for up to seven passengers, and an interior that is loaded with premium appointments. The Telluride concept was unveiled at the 2016 North American International Auto Show in Detroit last month, and while no official production model has been announced, we expect it to be made available as a 2017 model in Kia's lineup.
With Kia's current and future lineup of luxury vehicles, we are going to have to change the way we perceive this brand. While they will still offer exceptional vehicles at budget-friendly prices, it seems that their intention to go deeper into the luxury automotive segment is clear. We can't wait to see what they will offer next.
Previous Post Kia Gets Sporty, Partners with the Pros Next Post Kia's Three Best Super Bowl Ads