Kia Motors Signs New Contract with Zuora for Car Connectivity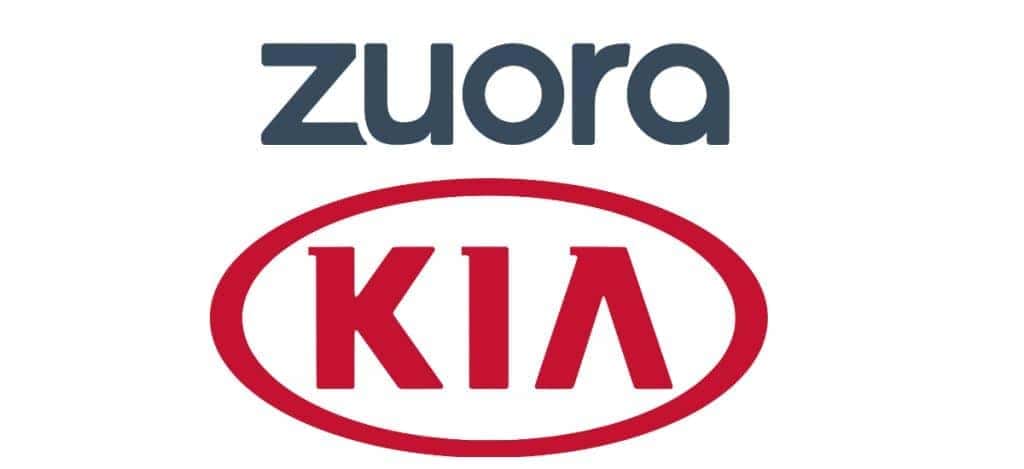 Cloud computing and cloud storage is nothing new in the modern world. After Google Drive made it popular with the ability to never lose your data (although who said that's a guarantee?) by storing it on the cloud. Although it's not so much that data is just floating around on the interwebs as much as it is all stored on a large server that specific people have access to. Cloud-based subscription services have been popping up, and eventually, this kind of technology makes its way into the automotive industry. For instance, Zuora, Inc, the leading cloud-based subscription management platform provider, recently signed a deal with Kia Motors America to use the Zuora® platform in the launch of its new UVO Link subscription service.
What is UVO Link? By subscribing to this service, consumers get access to a collection of connected vehicle services and features through Kia Access with the UVO link app, an UVO Agent for Google Assistant, an UVO skill for Amazon Alexa, and a Kia Owner website. That's definitely one connected vehicle! Car, home, and phone talking to one another, powered by the Zuora platform. Like any service, it will collect data from consumers over time to perform better, and as the system develops, more connectivity innovations from Kia can also be launched through Zuora.
"Connected services are the future of the automotive industry. Our launch of subscription-based software will not only help us open up new revenue streams, but will fuel our goal to become a truly customer-centric organization…With Zuora's platform, we have the ability to quickly and easily iterate our connected services in order to deliver continuous value to Kia customers across the globe." – Orth Hedrick, Executive Director for Car Products and Connected Car at Kia Motors North America Inc.
Inter-connectivity between the car and another smart device is pretty common in this era with virtual assistants like Amazon Alexa and Google Home able to turn on one's car, something that was once limited to a smartphone app. As the in-car experience continues to transform with technology, so will the automakers behind the vehicles. Kia Motors recently revisited its efforts to align with its Autonomous, Connected, and Eco/Electric ("ACE") strategy – this in part comes from the Kia Motors Plan S Strategy , dedicated to making Kia Motors the leader of electric vehicles and autonomous vehicle services. By 2025, Kia Motors expects to adopt connected car technologies across its entire lineup, and by 2030 wants every vehicle to be a connected car with seamless communication between consumer and vehicle even if not behind the wheel.
Some Kia Motors consumers may already be familiar with the limited UVO service, launched in 2009. This was before it launched UVO Link in 2018, now much more popular due to its connectivity features. With new generations of vehicles slowly coming out, the technology would also need to change with it, By launching UVO Link through Zuora, Kia Motors can now offer an even better user experience due to Zuora's ease of use, clean interface, flexibility, and experience working with seven other well-known automotive manufacturers, including Box, Rogers, Schneider Electric, Xplornet and Zendesk.
How do you feel about connectivity and having our vehicles, phones, and smart devices talking to each other? Join the discussion about this new world of car technology on Miami Lakes Kia social media .
Photo Source/Copyright: Kia Motors and Zuora
Previous Post Kia Debuts New 2021 Kia Sorento Ahead of Time Next Post 2021 Kia Optima VS 2020 Hyundai Sonata