Kia Motors Joins Ridesharing Market with Vulog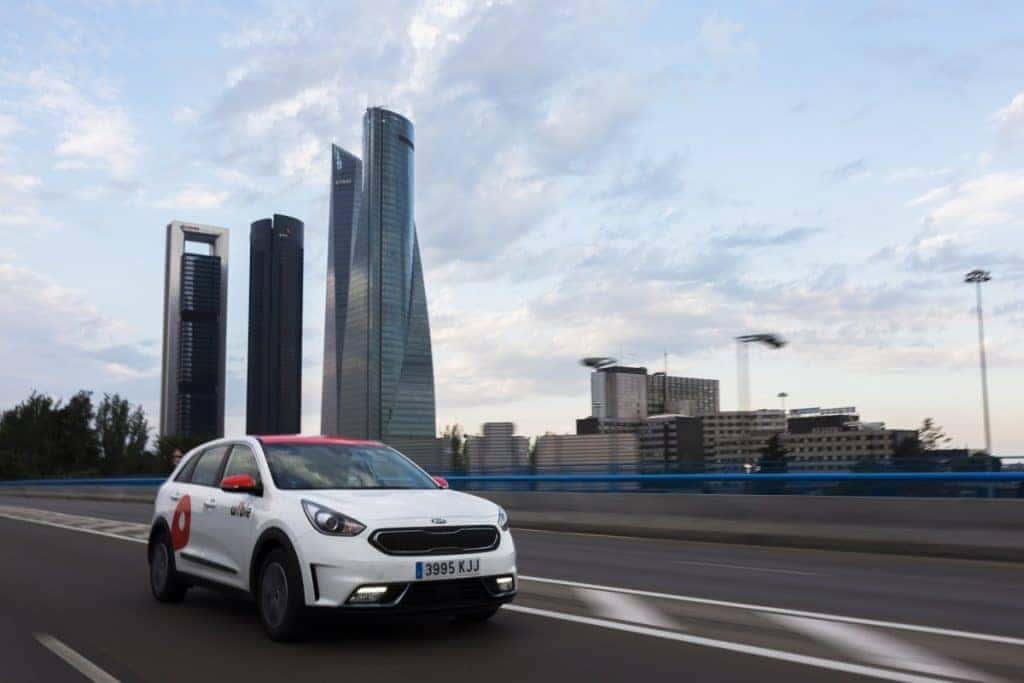 Ridesharing is slowly starting to become a much-desired market for automakers to enter. If it isn't the ability to swap vehicles for a trial-by-fire test drive through the new rideshare and swap services by Fiat Chrysler Automobiles (FCA), then it's the Renault-Nissan-Mitsubishi alliance collaborating with the Didi Auto Alliance, an intelligent ride-sharing alliance that uses artificial intelligence and autonomous technology. Now, another similar company is coming to light, Vulog, and who better to partner up with the company than Kia Motors? Yes, Kia Motors is in the building, and jumping into the ridesharing market.
Vulog
Vulog, how does one pronounce it? We're not sure, but the shared mobility technology company recently claimed its new release of its AiMA (artificial intelligence mobility applied) platform will significantly increase the user appeal of shared services. How is it any different from current services? Vulog calls this new platform an upgrade from the typical ridesharing service, like an Uber or car swap.
Imagine owning a rental car service, and any day, the right vehicle for the job can be driven that day. That's what Vulog's AiMA provides, by enabling an operator with a single fleet of vehicles to be selected, able to offer multiple different possibilities. It works just like any other rental service too. Called a "free-floating scheme", users of the platform can access vehicles instantly anywhere. They plug in, say, an area code to provide the platform with a geofenced area, and then pick out a convenient time to operate the vehicle and where, and then that vehicle can be reserved for a specific time at the location selected by the user. Pretty nifty.
Vulog is providing the capability to serve multiple use cases with one fleet of vehicles, one management tool, and one mobile app for the consumer. This also benefits automakers "waiting for the perfect time" to enter the now fast-growing shared mobility market. Jumping on board is Kia Motors Europe, through a joint venture between Kia and Repsol, a global energy company based in Madrid, Spain.
Wible and Kia Motors
The joint-venture between Kia Motors Europe and Repsol will deploy the first round of the new Vulog platform through Wible, a car-sharing service owned by the two companies. Operating in Madrid, Spain, Wible operates 500 Kia Niro plug-in hybrid electric vehicles (PHEVs) and is one of Europe's most successful shared mobility schemes, with over 70,000 users subscribed since it launched in August 2018. This new platform is becoming the new form of ride-hailing for consumers who don't want to own a vehicle but do want to be able to drive themselves around. What better way than an autonomous car that can pick someone up and then drive to the next reservation after dropping them off?
"We want people to be able to use our cars for any need they have…The new game-changing capabilities introduced by Vulog's AiMA platform ensures that anyone who wants access to a car at some point in the future can get it by reserving ahead of time one of our instant access vehicles circulating in the streets of Madrid…They also benefit us directly by improving the profitability of the operation through an increased utilisation rate of our fleet. Everyone wins." – Javier Martinez Rios, CEO of Wible.
Everyone sounds pretty excited by the new development. Know of any other automakers that could benefit from ride sharing? Let us know on Miami Lakes Kia social media .
Photo Source/Copyright: smartcitiesworld.net
Previous Post Kia Sweeping Awards for Best Car for the Money Next Post Why Choose the Kia Rio?