Kia Corp and Hyundai Motor Find New Ways to Store Energy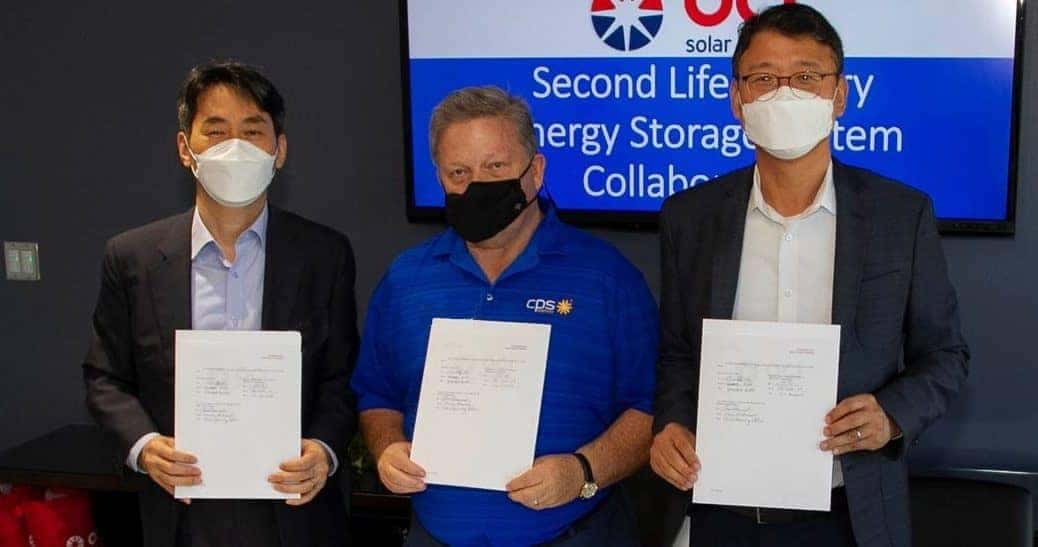 Here's an interesting story. With all of the automotive technology and startups in the world, there is a lot of potential for electric vehicles and even self-driving vehicles in the very near future. Some automakers, Kia Corp and Hyundai Motor and Co included (the Group) have been pushing the envelope to go a step further for some time now with hydrogen fuel cell vehicles . Now, the Group is working on clean, free energy. Or at least, that's how it seems. The below project sounds very reminiscent of a certain clean energy project pulled off by a certain Japanese automaker, Hitachi Europe LTD, and ENGIE, the largest natural gas distribution network in Europe. There's nothing like some healthy competition.
Like the aforementioned project, this takes three players – OCI Solar Power, one of the largest utility-scale solar energy developers in Texas; CPS Energy, the nation's largest municipally-owned, fully-integrated electric and natural gas utility; and the Hyundai Motor Group, a South Korean multinational automotive group that consists primarily of the Hyundai Motor Company and Kia Corporation. The three parties signed a Memorandum of Understanding (MOU) with the intent to use recycled electric vehicle (EV) batteries and use them as devices for energy storage. Yep, very familiar.
"CPS Energy has been a visionary leader for solar projects in Texas. And now, nearly 10 years after we began developing solar and storage solutions in Texas, we are stepping up our green-energy game. This new collaboration among Hyundai Motor Group, CPS Energy, and OCI Solar Power, will make us one of the first to study the performance and cost benefits of redeploying EV batteries…We're proud to have South Korea-based Hyundai Motor Group choose CPS Energy and San Antonio for this project. It speaks to all of our cooperation and commitment to innovation, renewable energy, and energy efficiency in the Alamo City." – Charles Kim, CEO & President of OCI Solar Power
Within a year, September 2022, the parties will install a new energy storage system (ESS), developed by Hyundai Motor Group. CPS Energy will operate the ESS whilst OCI Solar Power produces components and supervises construction of the ESS. The goal is to find out if lithium-ion batteries can still serve a purpose after burning out in EVs. A lithium-ion battery used in an EV may be good for 7-10 years at best, but that same battery may be recycled and can provide the tools needed for all sorts of functions, such as energy storage or portable energy.
Kia Corp and the Hyundai Motor Group as a whole are very focused on how to best handle the recycling of EV batteries. Kia Corp and Hyundai recently started a collaboration with SK Innovation Co. to find new ways to reuse and recycle EV batteries. In the aforementioned project, the automaker used a plug-in hybrid to store excess solar energy collected via solar panels installed around a building. Throughout the night, the building would burn through the stored energy, and then the plug-in hybrid would transfer its energy when/if the energy storage for the building was running low. It's unclear if the Group is setting out to do the same thing, but the concept is the same – finding another use for lithium-ion batteries after a lifetime in an EV. Gotta save the planet, you know?Show your green side when you buy a new Kia Sorento Hybrid or Kia Niro EV at Miami Lakes Automall .
Photo Source/Copyright: Kia Media
Previous Post The High Point of the Kia Stinger Next Post Kia Scores High During 2021 J.D. Power APEAL Study