Jeep Joins Forces With Now United for Latest Jeep Renegade Campaign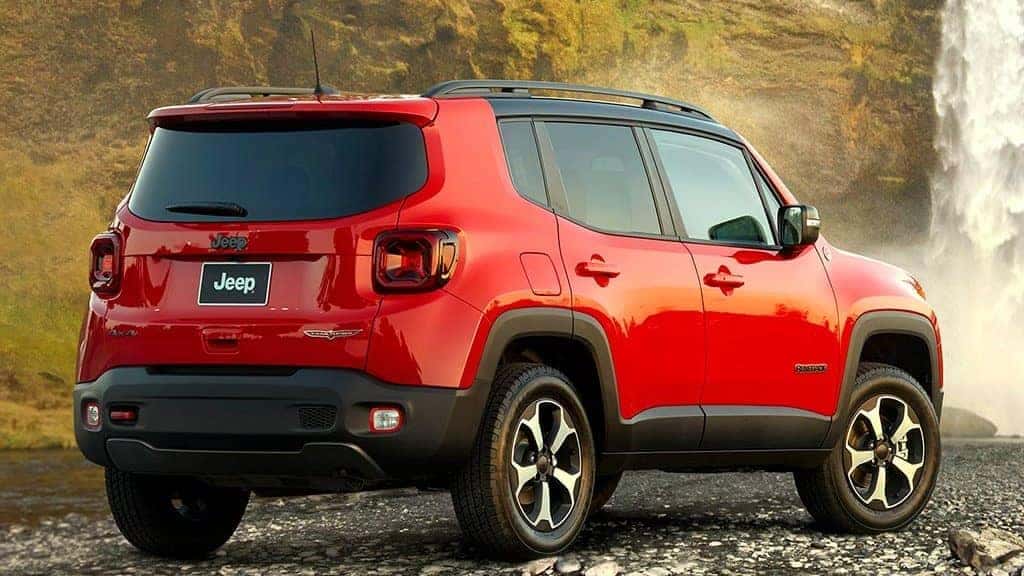 Jeep's latest innovative advertising campaign involves music as much as the last ones. This time around, Jeep is partnering up with the world's first global pop team, Now United. The brand announced that this latest collaboration is an effort to promote the popular Jeep Renegade compact SUV in a series of digital and social media integrations. Ads consist mostly of music videos and live performances around the group's "Come Together" theme.
Jeep's announcement as a global partner for Now United comes hot off the heel's of the brand's "Groundhog Day" Super Bowl commercial starring Bill Murray. The collaboration with Now United us counting on the performers' 40-million-plus fans across the world. Initially, Jeep only teased the campaign with Now United via its social media channels, only to culminate its joint effort with the release of the new Now United song "Come Together" — the video serves as a prolonged advertising campaign for the brand's Renegade model. Once released, the new music video accumulated 1.8 million views (and counting) within the first 24 hours of posting.
The Now United campaign targets first-time auto buyers, so it makes sense that the entry-level Renegade model is its star. Ads feature 15 group members who will offer real-time engagement on social media channels via YouTube shows, posts on Instagram, Twitter, and TikTok. Now United members will also wear branded Jeep uniforms while performing.
"The Jeep brand is unique in that it is truly a global automotive brand, one that is easily recognizable across every continent. Our fans and followers around the world understand that passion, authenticity and freedom drive the Jeep brand. Now United shares these same core attributes with us. As the band undertakes its summer tour with a first stop in Brazil, we look forward to a partnership with Simon Fuller that both represents and unites our fans in a way that only Jeep and Now United could make possible," said Olivier Francois, Chief Marketing Officer, FCA.
Simon Fuller added: "I am excited to be collaborating with Olivier Francois, who is a branding genius with an extraordinary innovative mind, and welcoming Jeep as a global partner of Now United. Jeep is such an iconic brand and we share their powerful spirit and sense of adventure. Jeep's involvement in our Come Together video is the first of many pioneering things we plan to do together, which will empower new ways to collaborate and engage our fans around the world."
Check out the Now United music video below:
2020 Jeep Renegade
The 2020 Jeep Renegade is an entry-level compact sport-utility vehicle that offers buyers 4×4 capability, unique styling, and practicality — all at a great value. Buyers can choose from two different engine options, either a 177-horsepower MultiAir 1.3-liter turbocharged four-cylinder or a 180-horsepower MultiAir 2.4-liter four-cylinder. Both engines are paired up with a nine-speed automatic transmission and offer either front- or four-wheel drive. Some of the available features include voice command with Bluetooth, leather steering wheel and shift knob, Lane Departure Warning, dual-zone climate control, Uconnect infotainment system with a 7.0-inch touchscreen display, and Forward Collision Mitigation. Standard safety features on the 2020 Jeep Renegade include dual front airbags, anti-lock brakes with brake assist, traction control, overhead curtain airbags, front-seat mounted airbags, and electronic stability control with roll mitigation.
Visit us at Miami Lakes AutoMall and get behind the wheel of the 2020 Jeep Renegade. If you're in need of a bigger vehicle, or looking for something more adventurous, the Jeep Wrangler is always an excellent choice. Schedule your test drive today! Follow Miami Lakes Jeep on social media to stay up to date with Jeep's latest news.
Photo Source/Copyright: Jeep
Previous Post Jeep Wagoneer and Grand Wagoneer Updates Next Post How the Jeep Gladiator Stands Out From the Crowd