Engine Choices Added to the 2016 Jeep Grand Cherokee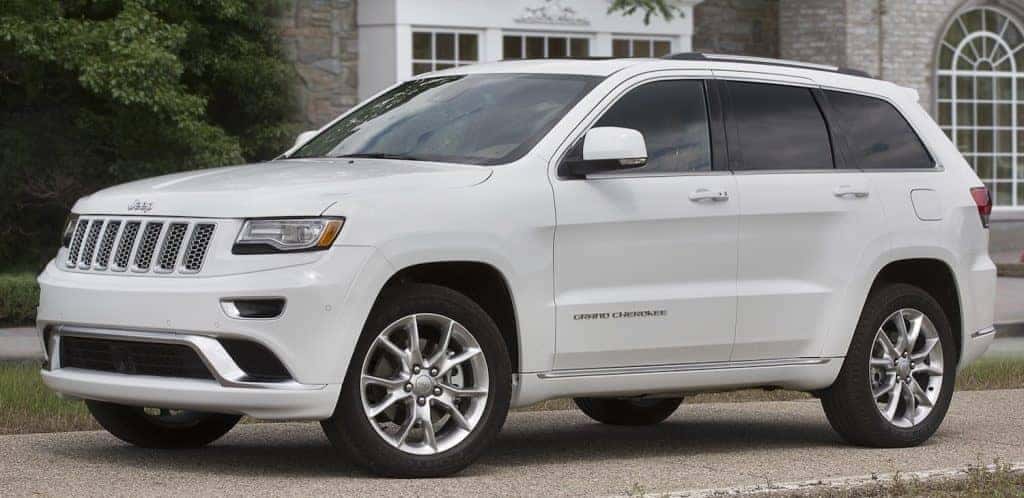 The 2016 Grand Cherokee has improved its fuel economy after losing some extra weight from a new electric power steering system and utilizing lighter aluminum suspension bits. ** Improving their already powerful engine lineup, *a Jeep Grand Cherokee lease * will be the best decision you'll make all year.
Dedicated to Greatness
When it comes to the 2016 Grand Cherokee, power options are plentiful. What you will find under the hood of all trims are engines that provide 10% more functionality than in previous model years.
Altogether, the upgrades and redesigns of the engines have improved every aspect of power, towing capacity, and fuel economy. These improvements show Jeep's continued dedication for greatness and ever impressive competitive edge.
Ladies and Gentlemen, Choose Your Engine
Coming standard on the base model is an upgraded version of the same 3.0L Ecodiesel V6 engine is taken from its predecessor. Its position has been moved up which provides lower and more effective outflows. Presently, this engine is mated to an 8 speed transmission again, from its predecessor. When initial quality is already this good, you learn not to mess with it.
The 2016 Grand Cherokee will also offer a revised 3.6L Pentastar V6 . Increased horsepower bumps it to 295 which also brings the lb/ft ratio of torque up to 260. This luxury laden Jeep comes with a towing capacity of 6200 lbs.
**Even More Power
**
If that's not enough power for you, a third and even more powerful engine is provided. A 6.4L HEMI V8 that offers 475 horsepower and really shows off its muscles with a towing capacity of 7,400 lbs. Making it to 60 mph in about 4.8 seconds with launch control and a sporty 70% torque split to the rear in Track mode, it's incredible handling will be one of the best SUV's you've ever driven.
_ Rugged and refined engine power, the 2016 Grand Cherokee is killing its competition. And it's not even going to break a sweat doing it. _
Selec-Terrain Management System
Never to give-up or turn away from its off-roading origins, the Grand Cherokee continues to pay close attention to its boulder clambering tradition by offering a new automatic that enables a lower crawl ratio. Suited to the Ecodiesel engine, it allows for more ease when maneuvering over especially rugged terrain.
Along with three four-wheel drive systems, the Grand Cherokee offers the Selec-Terrain Management System which chooses the appropriate powertrain setting for the given terrain. With five options to choose from: Sand, Mud, Auto, Snow and Rock, the Selec-Terrain System chooses the best setting and switches automatically keeping the vehicle ready for your next move.
With Selec-Terrain guiding your powertrain on which drive mode will be best for maneuvering, you don't have to worry about switching modes yourself.
_ In an already crowded segment of SUVs and crossovers, the Jeep Grand Cherokee has been America's choice for decades and it stands to reason that it should continue to be that way. _
Previous Post 2016 Jeep Grand Cherokee: An American Tradition Continues Next Post The Jeep Grand Cherokee: Leader of the Pack