Endless Customization in the 2016 Jeep Wrangler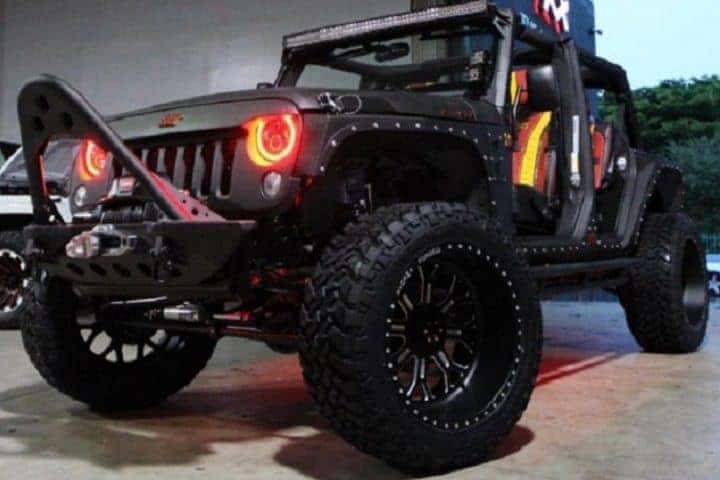 One of the things people love the most about the Jeep line is the practically endless customization potential. With a Jeep Wrangler for sale in Miami , you can really take the best of the Jeep legacy and add your own flair.
Whether it's for off-roading, all-terrain adventures, or exterior enhancements just for the sake of making an entrance, Jeep and its Mopar division offer plenty of packages and options to help you create the custom design of your dreams.
Floyd Mayweather didn't pull any punches when he enlisted the help of Alex Vega and his Miami-based custom business, The Auto Firm, to create a custom Jeep unlike any seen before it.
We've got the specs on this knockout custom and some ideas for how you might consider taking a Jeep Wrangler for sale in Miami and dressing it up to your desires.
Mayweather – The Customization Champ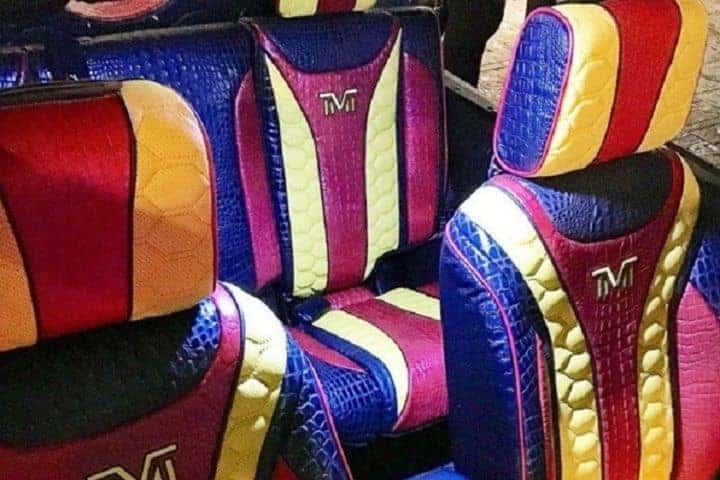 Floyd Mayweather, former professional boxing champion, loves collecting cars. And he has some real beauties worth boasting about. His current collection includes models from McLaren, Bugatti, Lamborghini, and Ferrari, to name just a few.
Unfortunately, a few weeks back, some of those gems took a beating in transit. The semi truck carrying Mayweather's pair of Rolls-Royces, Bentley, and a Jeep (custom, of course), somehow caught on fire, destroying those vehicles.
Mayweather called in the creative muscle of Alex Vega and The Auto Firm, who got right to work rebuilding a new, and arguably even better custom Jeep.
Not surprisingly, they outdid themselves. Starting with the winch, enormous black wheels, fender flares, steel bumpers, and more than one hundred rivets along the entire body.
But that's nothing compared to the inside. Seriously .
Inside Mayweather's Machine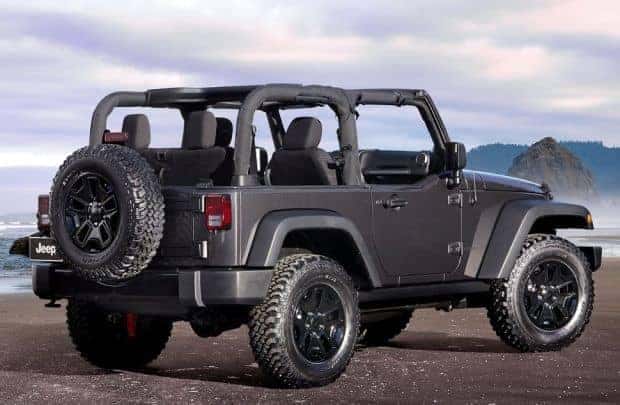 Let's start with the upholstery. Cloth? Vinyl? Leather? Hardly! Try alligator skin. The entire inner cabin is covered in alligator skin.
But even the alligator skin is customized. Rather than regular alligator skin, The Auto Firm has outfitted the seats in red, yellow, and black alligator skin, representative of Mayweather's TMT company.
Alligator skin not your style? Not a problem. Check out the following packages and personalization options available for your own possible Jeep Wrangler custom creation.
Packages and Options for the 2016 Jeep Wrangler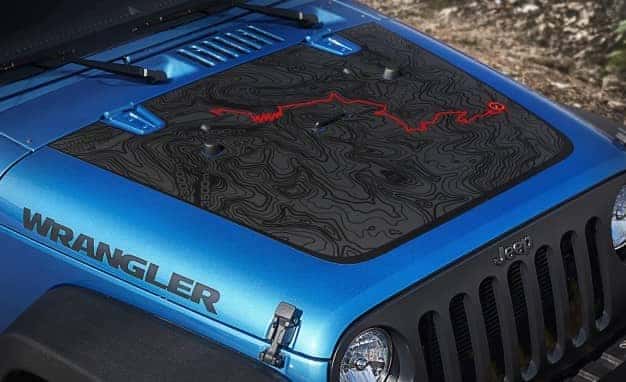 Starting with the trim level, the 2016 Jeep Wrangler comes in either the Sport, Rubicon, or Sahara, with each of those further distinguished by packages like the new for 2016 Black Bear Edition.
Before we get into those details, check out the following packages, available on all 2016 Jeep Wranglers as a baseline enhancement: the Connectivity Group, the Power and Convenience Group, and the Premium Audio Group.
The Connectivity Group features gadgets like a remote USB port and tire pressure monitoring display, in addition to a leather-wrapped steering wheel. Jeep's Uconnect Voice Command technology means that keeping in touch on the go and operating infotainment and navigation functions can be done completely hands-free. Using a Bluetooth capable mobile device allows you to stream music directly to the radio.
With the group's Electronic Vehicle Information Center (EVIC), you've got easy access to the gauge cluster, including the fuel economy, which shows how many miles until empty, as well as systems alerts, a digital speedometer, and thermostat for exterior temperature.
Opting for the Power and Convenience Group gets you remote keyless entry, a security alarm, and power windows, able to roll down completely with the single touch of a button. You'll also get power door locks, heated exterior mirrors, and an auto-dimming rearview mirror.
Premium audio cranks things up a notch with its twin 6.5-inch overhead sound bar speakers, broadcasting through nine-speaker Alpine Premium Sound System, which features an 8×12-inch all-weather subwoofer, four 6.5-inch full-range drivers, and four tweeters.
The subwoofer was subjected to testing that included being packed with mud, frozen, and operated at maximum power for 90 hours, all while being completely underwater.
If driving with the top down is your thing – and it must be, otherwise why drive a Wrangler? Check out the Alpine's eight-channel 552-watt amplifier, enhanced with a 12-channel DSP able to adjust the sound, depending on whether or not the Jeep's top is off.
The Special Editions of the 2016 Jeep Wrangler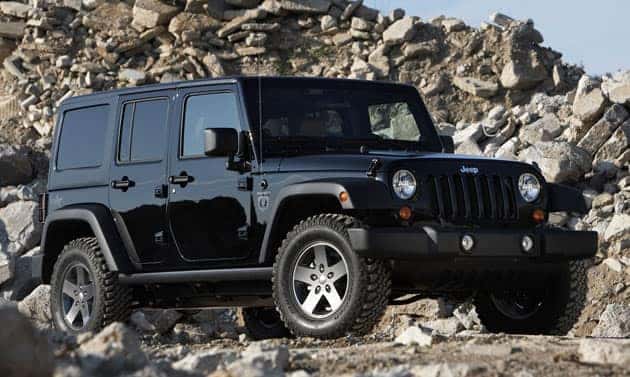 Starting with either a Sport or Rubicon trim level, you can choose a special edition package, designed for amplified performance, comfort, and convenience.
Take the 2016 Jeep Wrangler Sport with glossy black 17-inch alloys wheels wrapped in mud terrain tires, a limited-slip rear differential, rock rails, satellite radio, and the Connectivity Group and you've got the Willys Wheeler.
From the Freedom Edition, expect to see "Granite Crystal" 17-inch alloy wheels, black sidesteps in the back, all-weather floor mats, and exterior badging. Plus, all Freedom Edition packages are followed up by a donation to the USO.
If you're interested in the new Black Bear package, you'll be getting the Connectivity and Power Convenience Groups, along with rock rails, special seats, and a hood decal, which outlines a section of Colorado's Black Bear trail.
Finally, the Rubicon Hard Rock edition features winch-ready steel bumpers with removable end caps, black 17-inch wheels, red tow hook, a "Power Dome" hood, enhanced rock rails, heated seats, black leather interior, and the Alpine sound system.
But the fun doesn't stop there…
MOtor PARts
Otherwise known as Mopar, this division of Fiat Chrysler is a parts and service organization, which also designs customized vehicles.
For example, the 2011 Jeep Wrangler Call of Duty Black Ops Edition, essentially an homage to the virtual military world of the Call of Duty video game.
Starting with the 2011 Jeep Wrangler model year, the video game's distributor, Activision, worked with Mopar to design a Jeep Wrangler based off the game.
Not surprisingly, the vehicle features an all black exterior, complemented by mineral gray alloy wheels surrounded by 32-inch off-road tires. Mopar tail lamp guards and Mopar fuel door, not to mention the Call of Duty: Black Ops badging, completes the look.
Inside, the Wrangler features a revised instrument cluster and additional storage spaces, along with enhanced ergonomics and improved materials. The console locks, and the center stack is more accessible and user-friendly. You can also opt for heated power mirrors, all the better to see out the back of the bigger rear windows.
Priced to start at $30,625, the 2011 Jeep Wrangler Call of Duty Black Ops Edition remains a favorite Mopar custom Jeep job. Considering the fact that Mayweather shelled out $100,000 for his custom Wrangler, the Black Ops Edition looks almost bargain priced.
Check out the Mopar website for a whole host of Jeep Wrangler customization parts and accessories, like rock rails, winch bumpers, differential guards, suspension lift kits, and off-road light kits, available to enhance both the inside and outside of your Jeep Wrangler.
There is even a visual component on the website that shows you what your Jeep Wrangler will look like as you build it.
Exterior colors on the 2016 Wrangler range across a significant spectrum, including Billet Silver Metallic Clearcoat, Black Clearcoat, Bright White Clearcoat, Firecracker Red Clearcoat, Granite Crystal Metallic Clearcoat, Hydro Blue Pearlcoat, Mojave Sand Clearcoat, Rhino Clearcoat, and Tank Clearcoat.
Starting at the MSRP of $23,495, the 2016 Jeep Wrangler ranges upwards of $37,000, depending on equipment.
Whether or not you feel inspired to customize your 2016 Jeep Wrangler, you won't find a vehicle that makes it more fun to "Go Anywhere, Do Anything."
Previous Post Check Out Floyd Mayweather's New Jeep Next Post The 2015 Willys Wheeler Wrangler