Diesel-Powered Wrangler is Coming in 2019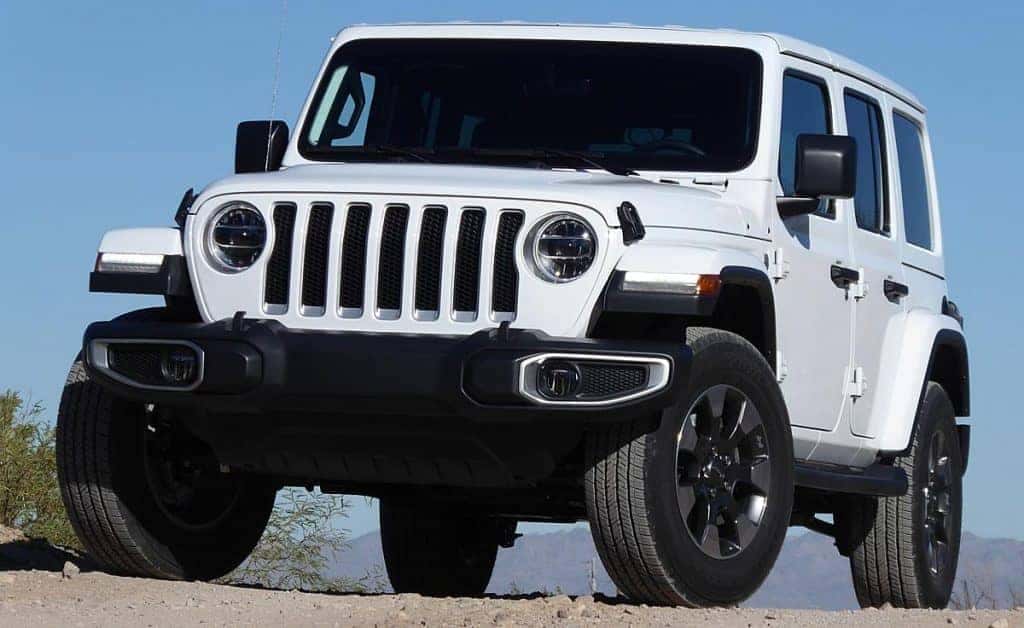 It's a great day to be an off-road enthusiast for those that enjoy off-roading in a Jeep! A Jeep Wrangler powered by a diesel-fueled engine is allegedly in the works. According to many prominent JL Wrangler forums, new order codes are popping up on dealership ordering systems as we near the new model year, and one of the codes (code 26) was confirmed to be the code for a 3.0-liter V6 diesel engine, including an engine start-stop system (ESS). The JL-generation Wrangler is currently offered in the U.S. with two different engine choices to choose from – the standard 3.6-liter Pentastar V6 engine or the optional turbocharged four-pot 2.0-liter. Both of these engines are gasoline-powered, sometimes resulting in the disappointment of the consumers that seek a diesel-powered engine instead.
The Sport, Sahara, and Rubicon trims will be the lucky recipients of the engine, paired with an eight-speed automatic transmission. A diesel engine is currently available in the Wrangler across Europe – a 2.2-liter four-cylinder engine to be exact. The U.S. version of the diesel engine is expected to churn a lot more than the European's 200 horsepower and 332 lb-ft of torque. In fact, industry experts believe this new engine might actually be close to the one on the diesel-powered Grand Cherokee, capable of generating 260 horsepower and a whopping 442 lb-ft of torque. With that much more torque to offer, the diesel-powered Wrangler will definitely be an option for serious off-roaders.
Besides code 26 there were two other new codes that JL Wrangler forums are speculating about – code 22 and code 25. Code 22 points to a two-door Sport, Sahara, and Rubicon trims that will possibly be paired with the same diesel-fueled engine and a 6-speed manual transmission. Meanwhile, it appears that code 25 might confirm a long-expected mild-hybrid 3.6-liter V6 that's been rumored to be in the works over at Fiat Chrysler Automobiles (FCA) for a while now. As is customary, FCA declined to comment on any ongoing projects, these newly-available codes included.
If these reports turn out to be true, then the Wrangler lineup will automatically double its drivetrain options, with one of those rumored options providing a whole lot more torque to amp up that off-roading power. As we enter the last quarter of 2018, automakers will slowly start unveiling their 2019 models, and any other possible future manufacturing plans. Plus, many of the upcoming car shows make for a grand stage where automakers like to make their big announcements, and it's likely that a confirmation of a diesel-powered Wrangler is imminent.
With all this said, the last design overhaul of the Wrangler was completed in time for the 2018 model year, thus, it's unlikely for there to be any major changes in terms of looks. As we wait for the big reveal, potential buyers should pass by Miami Lakes Jeep and check out the excellent features of our current 2018 JL Wrangler inventory.
Follow Miami Lakes Jeep social media to be the first to know when the Diesel-powered Wrangler starts rolling out to dealerships.
Photo Source/Copyright: nydailynews.com
Previous Post Which Jeep top is Right for you? Next Post The 2019 Jeep Renegade is Finally Here