What the 2024 Dodge Charger Will Deliver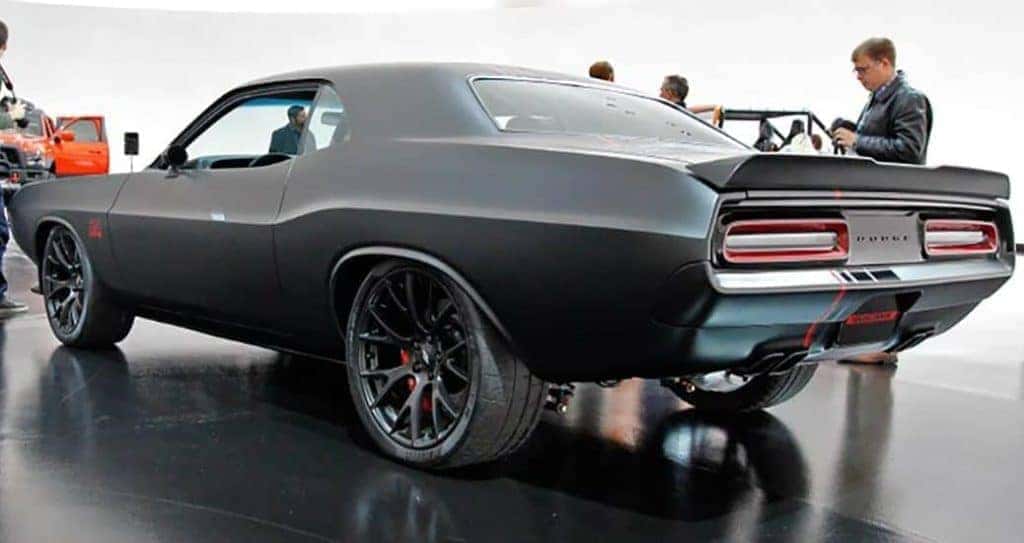 Think Dodge is done producing fantastic numbers to go along with the outstanding production and high resale value? Think again. Despite more shoppers being aware that Dodge is ready to release their all new generation of Dodge muscle rides, with electrified capacity, the current crop represents the final run of the third-generation. Buyers should stay mindful to get their chance to buy the current rides that will no longer be available as the inventory is shrinking with every month that passes. Strong sales reflect us in the latest sales figures by Dodge. 
"Because all those people are thinking I'm going to get a muscle car someday — someday I'm going to get it. I'm going to get a Scat Pack, I want a Challenger someday. Someday, someday. Well, guess what? We just told them when 'someday' was because we said this is it," added Tim Kuniskis of Dodge told Automotive News. 
Dodge Represents Strength In Many Ways
Don't just take our word on what the 2024 Dodge Charger will have. There's a lot to wait for between now and it's debut. Looking at the current sales numbers, they tell the same story. Dodge Charger muscle entry has had climbing sales gains over the past four quarters, and the Dodge Challenger recently added its third consecutive positive quarter. The spring time is closing and summer is upon us; so those scorching hot muscle offerings are sizzling with Dodge. Keep in mind, the strength and horsepower arrives with ease and smooth handling that grants everything a customer could want.
J.D. Power U.S. Automotive Performance, Execution, and Layout (APEAL) study has revealed Ram to be the top brand of customers. Stellantis, the parent company of Ram and Dodge, also saw the Dodge brand attached, among the seven brands they represent. This is the fourth year in a row both brands were recognized for the top selection.
Busy Creating Their Best Lineup 
Last year was the third year in-a-row that Dodge has led the APEAL study as people have commented their joy of driving a Dodge vehicle has never been lost over the course of several years. The latest reason might be the same as the last few years: strength. These vehicles carry exception bang-for-buck when looking at the biggest reason customers are still quite excited with their ride.
Before the Next Gen Comes, Find Out Why Dodge Is So Exciting
Dodge is on top of all its rivals in 2023 yet again. The hype is there for the Dodge fan base and world wide fanbase, as Dodge has placed a great emphasis on making sure that the electrical vehicles (EVs) they produce still have the muscle  involvement. Their goals include making entries that are just as strong as the current generation combustible powertrains. The purpose of a combustion engine will be replaced entirely in the not-so-distant future. The way the gas pedal presses down and the feeling of driving a gasoline powered Dodge muscle car is going to be modified for the first time within the next couple years. 
Drive Home the Current Dodge Vehicles Before They Are All Sold
What shopping experience would be complete before checking out the speed and power awaiting in a Dodge vehicle. From us at Miami Lakes Automall, we represent our brands to the best of our abilities and look forward to providing a remarkable experience the whole way through. Check out our new Dodge vehicle selection ready to go today! From new vehicles to our pre-owned vehicles, there's a wide selection ready to go at Miami Lakes Automall. If you're looking for pricing options, our auto financing team can support you for any buying or leasing needs. We are located at 16600 NW 57th Ave in Miami Lakes, Florida. 
We are also able to fix and bring older vehicles up to speed. We're ready to provide the right assistance in a timely manner. Allow us to fix your vehicle or maintain it with a simple online service appointment. Grant us the pleasure to help you save and keep your vehicle running smoothly for years to come. We look forward to being the right dealership for you and your family, business, and friends. Leave us a review to let us know about your experience with us.