Used Dodge Avenger – It's a Steal!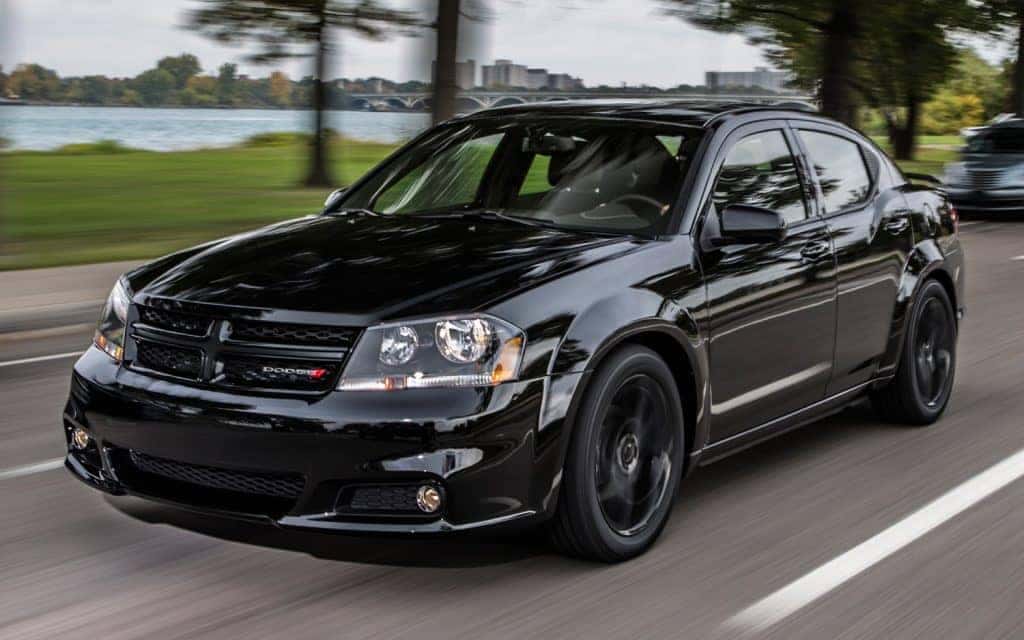 When you're looking for a used car, it's a good idea to go with a trusted brand. Dodge has been a household name for over one hundred years. One hundred years!
That is a very long time and during that time, Dodge has evolved to make some of the most competitive cars in American automotive history and on the road today.
Even though you're in the market for a used Dodge vehicle, you'll still reap the benefits of Dodge ownership. After all, every used car was new at some point.
If you need some direction to help you find a used Dodge vehicle, you're in luck. The Dodge Avenger is a steal and backed by the recognizable and reliable Dodge name.
Although it was officially discontinued in 2014, you can find plenty of used and certified preowned Dodge Avenger models to choose from at a Dodge dealer in Miami .
The Dodge Avenger, Part Two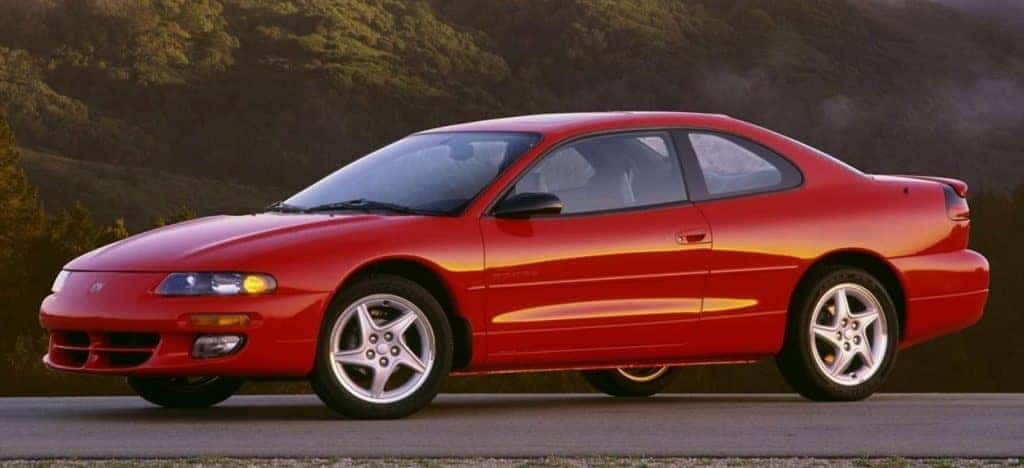 Okay, so it's a bit strange to start with the sequel, but the second generation of the Dodge Avenger is the one that you're most likely to find on your quest for a used Dodge at your used Dodge dealership.
Released during the mid-1990s, the first run of the Dodge Avenger was officially discontinued in 2000, but was later reincarnated.
We Americans are all about recycling, right?
But, in order to appreciate the upgrades, you first have to examine the past.
Flashback to the First Dodge Avenger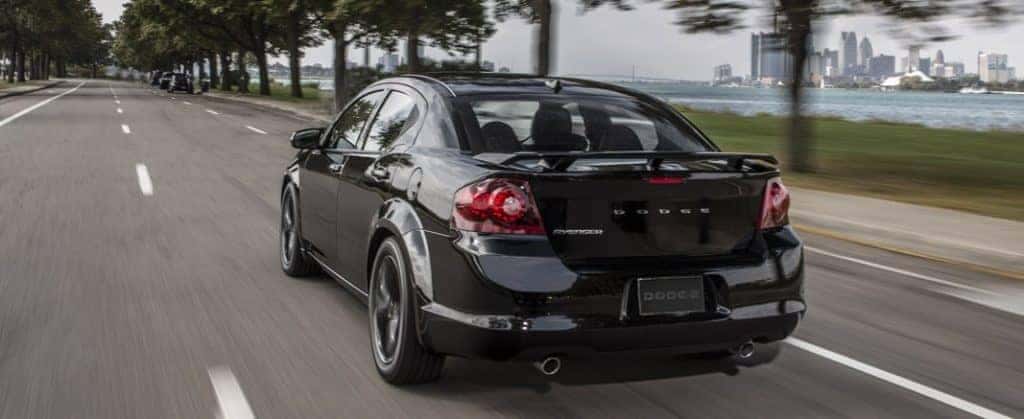 The first run of Avengers were manufactured between 1995-2000. Borrowing a platform from the Mitsubishi Galant and very similar to the Mitsubishi Eclipse, the Dodge Avenger was actually considered to be the Chrysler Sebring's twin.
Drivers had two engine options. The first, shared with the Dodge Neon, was a 2.0-liter four-cylinder, generating 140 horsepower and operated by a five-speed manual or four-speed automatic transmission.
An available engine upgrade came in the form of a 2.5-liter V6 engine from Mitsubishi, which got 155 horsepower and featured a four-speed automatic transmission.
All base model Avengers came fairly well equipped, including 14-inch wheels, dual airbags, and standard radio. How odd does that seem now? Standard radio? Just radio, for that matter, seems like such a thing of the past, considering that most car reviews are concerned with the latest infotainment technology, Sirius satellite, and USB ports, not to mention fold-down rear seat DVD players. These little old-school bells and whistles might just be part of the Avenger's charm. How long will it be before cars are no longer equipped with radios?
Moving on…
Stepping up in the ES model, equipped with the V6 engine and offering upgraded suspension, 16-inch alloy wheels, rear spoiler, antilock all-disc brakes, cruise control, this trim level is worthy tracking down for a serious throwback thrill. If you can find one of these used Dodge models, you can once again (or for the very first time, depending on your age), rock out courtesy of a cassette deck.
A cassette deck! Remember those?
I have no idea where you'll find any cassettes, besides maybe a yard sale, but still how cool would it be to have to once again experience rewinding your favorite song? The coolest!
V6 or Bust!
1997 was a big year for the Avenger, which featured more aggressive styling, coupled with available 17-inch wheels on ES models, and the standard four-cylinder or available V6 engines.
The first generation Avenger saw its final year on the road in 2000, and by that time, the V6 came standard on the base and ES models , with the ES adding a power drive seat, keyless entry, and leather interior.
If you consider a used Dodge Avenger from the first generation, experts strongly suggest that you opt for any of the V6 options. The four cylinder just didn't have quite enough get up and go to make it worth the time it might take you to track one down.
Although the retro-nerd in me would find it tough to turn down that cassette deck. Gotta love that vintage charm!
Besides, the second generation, starting in 2008, offers more of what you would expect, or at least hope to find in current model year cars.
The Return of the Dodge Avenger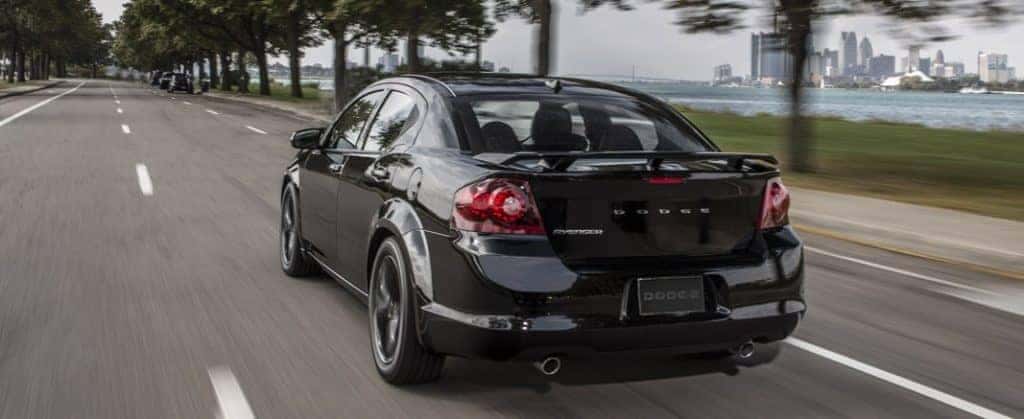 Dodge took that original two-door coupe, which had been liked by both consumers and critics (imagine!) and redesigned it for the 2008 model year.
Still a midsize sedan, the new generation Dodge Avenger featured similar engineering as seen on the Chrysler 200 sedan and continues to represent the most recent generation of Avengers that you can find at used Dodge dealerships today.
What distinguished the Avenger from the Chrysler was style. But this isn't really surprising considering the fact that the Avenger was specifically targeted towards younger drivers, and so necessarily sported a more aggressive style across the three available trim levels.
Drivers had to decide between two engine options: the 2.4-liter four-cylinder, generating 173 horsepower, with an automatic transmission in either four or six speeds, or the 3.5-liter V6 engine, boosted up to 283 horsepower, operated by a six-speed automatic transmission with an available manual shifter.
For the trim levels, typical of any model line, the features increase and improve as you move up the line. But, since you're already scouting out your ideal used Dodge vehicle, cutting-edge features and right to the minute technology is probably not among your chief concerns.
You might, in that case, be happy with the base SE model. But, if you want a little extra oomph, check out the upgraded transmission on the SXT, which also offers automatic climate control, a power driver seat, and a six-speaker satellite radio sound system. A far cry from where we've been, speaking of sound systems.
The SE only comes with four speakers. If you're a music lover, you might have just instantly made your choice thanks to that one detail alone.
For the top of the Dodge Avenger line, you have the Dodge R/T, equipped with the standard V6 engine. Included in this trim level are 18-inch alloy wheels, heated front sport seats, a sport-tuned suspension, leather and cloth upholstery, and Bluetooth capability.
Throughout the inside of all three trim levels, drivers and passengers can enjoy features made from soft-touch materials. Reviewers reported that the interior, while not as spacious as some same-class competitors, was still roomy and comfortable.
The Dodge Avenger is worth a second look from anyone eager to drive a dependable Dodge car.
Even though this, the second generation, is the most current generation of Dodge Avengers, it's important to note a few upgrades and enhancements that occurred in the years following the Avenger's 2008 introduction.
A Few Minor Tweaks to the Last Dodge Avenger Lineup
In 2011, Dodge freshened the Avenger, giving it new exterior styling, a new interior made from better materials, additional safety enhancements, and – the best yet – an upgraded 3.6-liter V6 engine.
For the 2012 model year, Dodge renamed its trim levels, as it's done on some of its other models, and introduced the Express, Mainstreet, Heat, R/T, and one extra fully loaded Lux level.
Again, by introduced, I really mean rename. Nothing of note was different under these new monikers, so don't be confused by them when you start your shopping.
Before it was discontinued in 2014, the Dodge Avenger was ranked the most American made sedan by American University's Kogod School of Business, in its 2013 Kogod Made in America Auto Index, taking its place as just one in a line of Dodge models that had earned the same distinction. The 2014 Dodge Avenger was replaced by the 2015 Chrysler 200.
When you start your search for your used Dodge Avenger, try to focus on the most recent model years so that you still benefit from some of the technological, communication, entertainment, and safety features that increasingly come standard on new cars.
Whether in a new or used vehicle, Dodge makes it possible to get out and grab life.
Previous Post Dodge's New Advertising Campaign Featuring …Machete? Next Post The 2015 Dodge Challenger Drag Pak Has Arrived