Stellantis Ushering New Dodge Era As Expected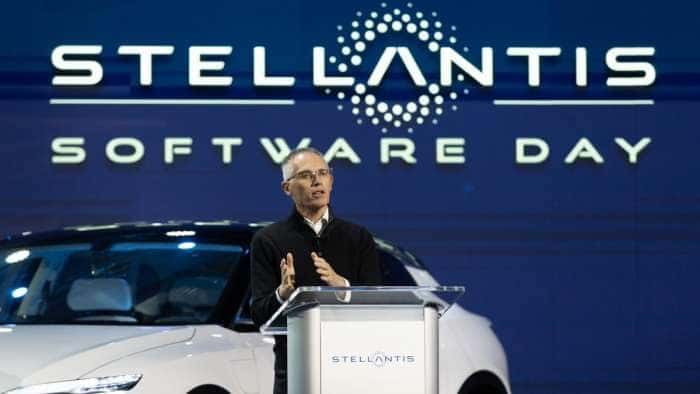 A report straight from Stellantis, parent company of Dodge, revealed sales for the Dodge brand grew 24% in the first quarter of 2023 compared to the same period last year in 2022. Figures for the Dodge Challenger are up 2%, the Dodge Durango SUV rose 22%, and the Dodge Charger grew a massive 43% in that span. Dodge Charger sales have been largely increased due to the fact that Dodge has placated it's ad revenue towards hyping up their muscle country and its final run before the newest Dodge entrance arrives. This will be an electrified Dodge vehicle that is still on the end but rumors persist that the Dodge Charger or Dodge Challenger will live on in one and one will be removed for the time being. 
When we glance forward to 2024, the truth is becoming quite real for the muscle brand to continue producing high-powered, solid modern muscle, exceptionally well-made rides. From their famed 1960s era muscle rides. Keep in mind, the Charger was banned by NASCAR half a century ago. The 1969 Dodge Charger Daytona was a massive hit and the V8 HEMI placed in this Dodge helped make the vehicle a massive success. Will NASCAR ban more vehicles like the new 2023 Dodge Challenger SRT Demon 170? Yes. We would bet on it.
Why This Year And Next Year Are So Different
We've been gifted with a host of new Dodge muscle rides that have come out including the 2023 Dodge Challenger SRT Demon 170 that debuted this year. 2023 has not been the same since finding out if this is what the current generation was able to become, imagine what comes next when the engineering capabilities  are improved with the technological advances of millions invested. Their hard-work will pay off with the influence of buyers for decades to come.
The only thing stopping our customers from experiencing a new vehicle is the time it takes them to drive to Kendall Dodge Chrysler Jeep Ram. Come experience our new vehicle inventory ready to go as we await the next line-up from Dodge. The steaks have been raised and customers are now ready to experience more than just a combustion ride in a Dodge vehicle. We await the electric future with open arms, but let's not forget it's still 2023 and our customers want the vicious speed of Dodge in their hands today! We're ready for them at Kendall Dodge Chrysler Jeep Ram this summer.
Shopping Has Never Been Easier In 2023
Want to see what we currently have in stock? It's easy online to show off our new vehicle inventory, including the Dodge Challenger and Dodge Charger. We can even appraise a trade-in or vehicle you want to sell online.
We have a friendly and passionate sales team that will meet your buying, leasing or selling needs. Come check out everything we have to offer, including everything in our large new vehicle inventory. If you're wondering if you should buy or lease? We can help you make the right decision. From trade-ins to selling, we're ready to provide a solution. 
Our professional service team handles repairs and regular maintenance daily. With a simple online appointment, we can get started making you a happy customer. We look forward to seeing you soon at Kendall Dodge Chrysler Jeep Ram. We'll see you soon!