Spruce Up Dad's Dodge This Father's Day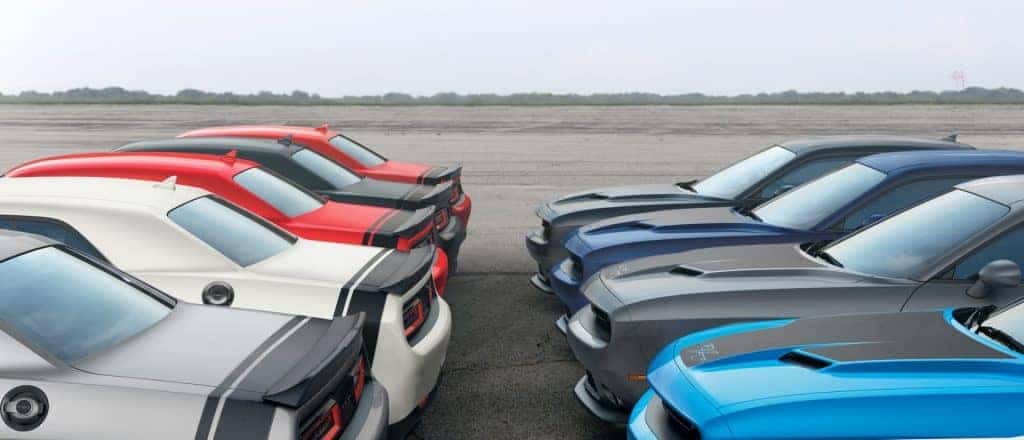 "Dada" is usually said to be the first word a baby can pronounce. Fathers like to take a little pride in this, but it's actually the first word because it's easier for babies _ to _ pronounce. However, if you have a loving father in your life, then you've probably made them proud more than once, and learned to share joy, love, and laughs. Why not return it this Father's Day with some thoughtful gifts, especially if your old man drives a Dodge.
Does He Like Speed?
Is Pops driving a Dodge Challenger or Charger? There's many muscle car enthusiasts out there, and he may be one of them. However, not everyone can afford SRT or Hellcat model prices. Check out the Bondurant Racing School . For a single day, dad can drive in cars like the SRT Hellcat and on the track in a Viper GT. Experience the speed without the $60,000 price tag.
Are Appearances More His Thing?
Perhaps your father doesn't care much about speed and more about the way his car looks. Aside from a wash and wax, there's more one can do to spruce up a Dodge vehicle. Every Dodge vehicle has an appearance package to spruce things up a bit. Even the Durango recently got the Brass Monkey appearance package , which offers a new and unique look. Or you could always check out Mopar custom auto parts . They have a large catalog of performance and appearance parts, such as Katzkin leather interior seating, a Mopar hood, Mopar shift knob, and more.
Does He Like His Technology?
Maybe dad is a techie at heart. Not a problem, and the most budget-friendly thing on our list. If he has a Dodge, then he most likely has the ability to subscribe to Uconnect. Depending on the plan purchased, Uconnect can provide everything from entertainment services and HD Radio to finding local places of interest while navigating an unfamiliar area. It starts at only $14.99/month for many features that will make any FCA vehicle a little more enjoyable.
Remember, we've also covered gifts for Mother's Day , so why not borrow some ideas for Pops?
* What are you getting your dad for Father's Day? Anything to spruce up the car ride a bit? Let us know on social media . *
* Photo Source/Copyright: Dodge *
Previous Post Dodge Durango Brass Monkey is One Funky Monkey Next Post Do You Know These Popular Dodge Terms?