The Next Dodge Charger Has Alfa Ambitions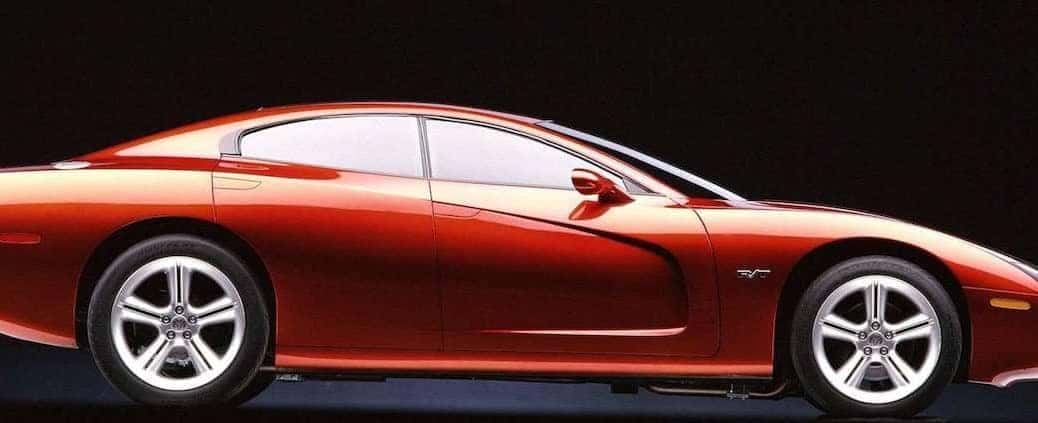 Exciting news from the creative, cutting-edge crew at Fiat-Chrysler!
Word on the street, or at least from the recent automotive dealer's meeting in Las Vegas, is that the upcoming Dodge Charger will have throwback looks and a very special shared platform.
Given how little we know right now, the release date feels far away, but we're excited to see the new Dodge Charger, built on an Alfa Romeo platform, at our Miami Dodge dealership sometime in the future.
That's right…this new platform will give the new Dodge Charger some alpha-dog edge.
Fiat Chrysler Gets Crazy
News of the upcoming Dodge Charger, which is rumored to be built on the Alfa Romeo Giulia's platform, wasn't the only gossip buzzing around the Las Vegas Strip.
What is the Alfa Romeo Giulia?
We're so glad you asked.
Although we haven't been formally introduced yet, from what we do know, the new Alfa Romeo Giulia is expected to arrive in early 2016.
A rear-wheel drive luxury car, powered by your choice of a non-turbo V-6 engine, a turbocharged four-cylinder engine, or a top of the line twin-turbo V6 dubbed the "Quadrifoglio," the Alfa Romeo Giulia is projected to roar at more than 500 horsepower. As they say, sharing is caring.
According to an official statement from Automotive News , which is based off the information shared by dealer-attendees at the recent Vegas automotive dealers' meeting:
"The Barracuda convertible and next-generation Dodge Charger will be based on the flexible rear-wheel-drive platform designed for the return of the Alfa Romeo Giulia, which was first shown in Italy in June. It is part of FCA's roughly $6 billion investment to resurrect and grow the Alfa Romeo brand to 400,000 units worldwide by 2018."
We totally get it.
Considering the fact that the Giulia features revised rear and all-wheel drive, based off those guiding the Maserati Ghibli and Quattroporte, we should have expected that other Fiat Chrysler models would eventually benefit, too.
Right now, the Dodge Charger (and Challenger) features Mercedes-Benz inspired platforms, from the dated Daimler age.
About those throwback looks…The new Dodge Charger is reportedly reminiscent of Tom Gale's 1999 Dodge Charger RT Concept Vehicle. Who is Tom Gale? Oh, just the former design chief for Chrysler and the man responsible for delivering the original Dodge Viper to the automotive world. In other words, he's kind of a big deal and so is the future Dodge Charger.
Who knows what it will actually look like once it rolls off the production line, but either way, we're stoked. Or should we say…charged?
The wait is on, as it always is for the cool cars, but there are plenty of new, used, and certified pre-owned Dodge Charger models for you to consider and test drive at your Miami Dodge dealership right now.
So, if you just can't wait for the release of the new Alfa-structured Charger (let's face it, who knows how long it will take?) then why not get behind the wheel of the current Dodge Charger model? Get out there and "Grab Life!"
Previous Post Goes Like Hell: The Dodge Dart?!? Next Post Dodge Durango and Dodge Journey