Here's a Look at Some of the Tasty Treats at Wiener Bash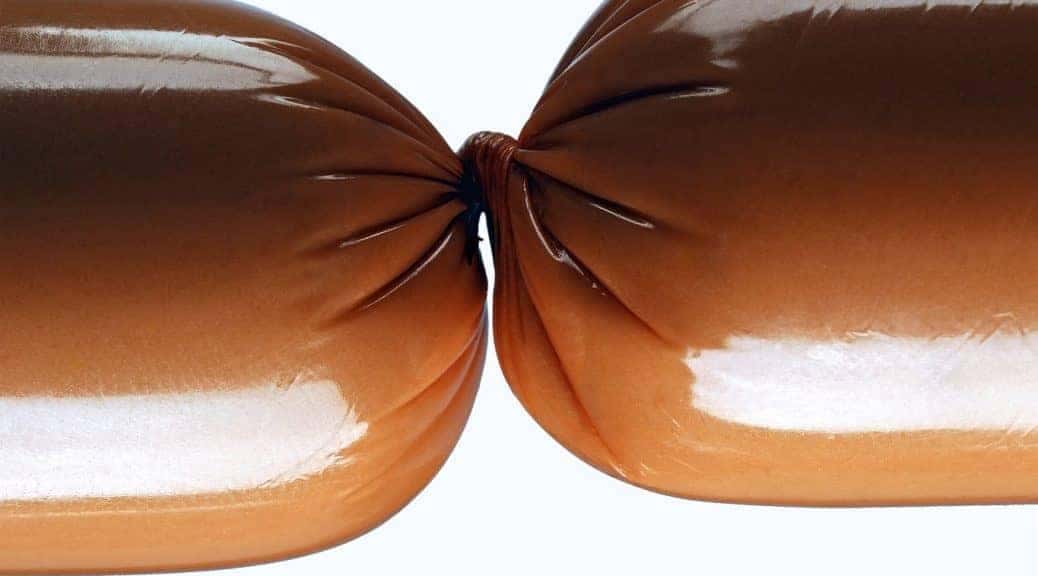 Looking for a good sausage this weekend? Miami Lakes Automall is a proud sponsor of Wiener Bash, a cylindrical meats celebration and competition that is taking place on Nov. 12 at the Magic City Casino in Doral, Florida.
Miami Lakes Automall will be there with several cars and a chance for you to win free oil changes at Miami Lakes Automall. For a chance to win, all you have to do is guess how many wieners it takes to wrap around a 2016 Chevy Tahoe and submit your answer on the Wiener Bash posts on Miami Lakes Automall's Facebook or Instagram with the hashtag, #WienerBash!
This year's event will include sausages, hot dogs, and brats from over fifteen local restaurants and food trucks. There will also be three concerts featuring "The Guess Who," "War," and "Foghat." With fifteen restaurants to choose from, it's hard to know where to dine. Luckily there'll be plenty of samples, but if you still can't choose, here's a few places that caught our eye.
DoggyStyle Miami Hot Dogs
Originally from Miami, the DoggyStyle Miami Hot Dogs is a restaurant serving up hot dogs, small bits, and desserts made with fresh ingredients to create a taste-worthy experience. They are known for a couple interesting and delicious dogs. Here are three of our faves: The Funnel Dog, which looks like a hot dog cooked in funnel cake batter; the Snuggle Dog, basically pigs in a blanket with cheese; and the Doggy Bag, a unique take on potato chip bags, filling them with everything you would find in a taco. Be sure to take a picture of your dog and tag them (and us) on Instagram, instagram.com/doggystylemia
Crazydilla
Do hot dogs not do it for you anymore? That's okay. If you're looking for something more to really sink your teeth into, Crazydilla has you covered. Imagine any sandwich, any sandwich at all. Now picture that sandwich as a quesadilla! Crazy? No, they don't think it's a crazy idea. It's a Crazydilla! Craydills is a popular food truck in South Florida with a fan base who goes ape over their gourmet quesadillas. They ride around Broward, Dade, and Palm Beach county, but Saturday they'll be at Magic City Casino to show off their crazy concoctions. Let them know what you think on Facebook, Twitter, or Instagram via their handle, Crazydilla!
King of Racks BBQ
Another food truck that will be present is the King of Racks BBQ. It's a perfect match – hot dogs are always found at barbecues. They serve ribs, sandwiches, tacos, hot dogs (of course), chicken tenders, and fries. All the good stuff that you can find at a BBQ, all in one convenient spot. Check out a unique creation, like the Porky sandwich, complete with pulled pork and a fried egg. You can find them by their handle, KingOfRacksBBQ, on Facebook, Twitter, and Instagram. Show off what you got at the truck.
Cheeseburger Baby
Still not seeing anything that gets your juices flowing? Maybe a burger is more your style, and that's where Cheeseburger Baby comes in. They call themselves the oldest burger joint in South Beach, and if it's true, then all those years of wisdom must have collected into the best, juiciest burgers in town. Angus beef, fresh veggies and cheese, all on a bun waiting to get devoured. Like many others, they don't just serve the popular dish, they also have other food items like sandwiches, fries, and even veggie burgers for those with special diets. If you want to follow them or send a tweet about your order, you can follow them @CheeseburgerBaby.
The Orange Bear Restaurant
We felt like including this restaurant because of the name alone. It was just too eye-catching to not check out. They don't have an official website, they're currently on Facebook via /TheOrangeBearRestaurant. However, that doesn't mean they don't list their menu, consisting of Philly Cheesesteak subs, breakfast rolls, and more. They're a bonafide joint that sells cuisine food in burger town, and do it fast with everything fresh. You can also find them on instagram to share a pic of your food, via the same name, TheOrangeBearRestaurant.
* Again, these are just some of our choices, but there's over twenty groups confirmed for food and desserts at the Wiener Bash. Have fun and we'll see you there! *
Previous Post Family-Oriented 2016 Dodge Journey Next Post How to Cook a Turkey on an Engine and Then Some