The Pacifica's Journey as the Ultimate Underdog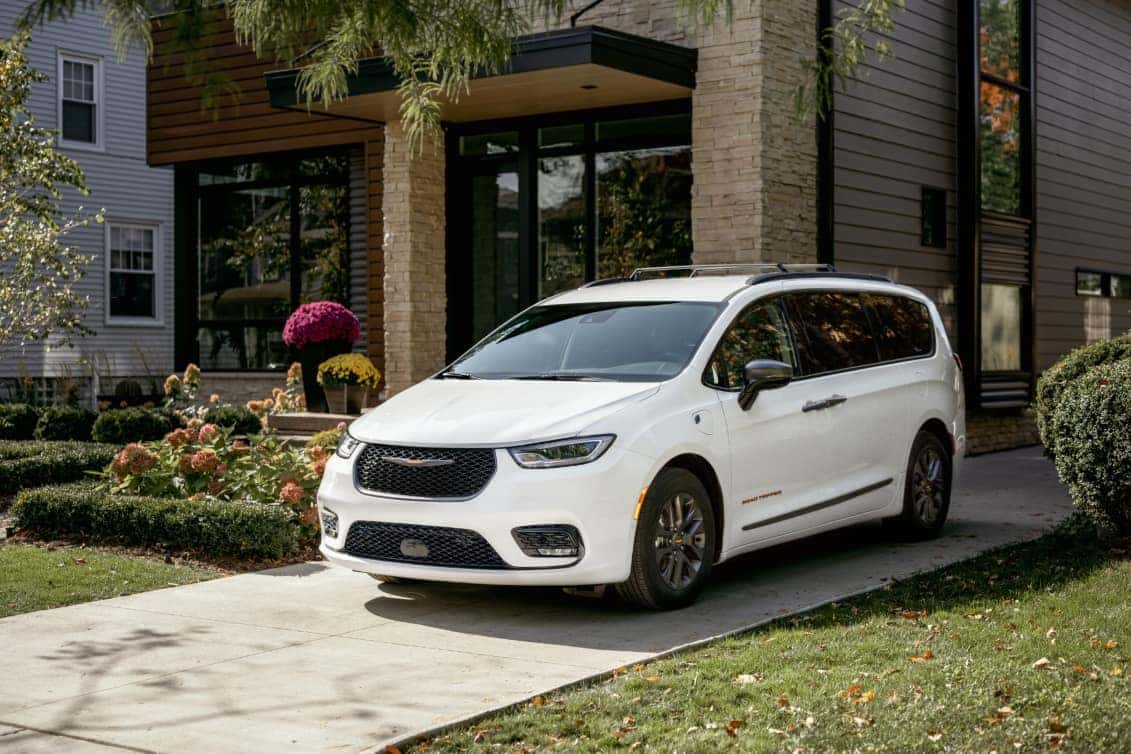 Despite being in the market for several years and having a positive reputation, the Chrysler Pacifica has not attained the level of success it truly deserves. The company has made various attempts to highlight its capabilities, but unfortunately, the Pacifica has not reached its full potential. Despite Chrysler's efforts to address certain issues over time, some factors still hinder its widespread recognition. Let's explore the reasons behind the unjustifiable underrating of this vehicle.
Boundless In Space and Comfort
The Pacifica, particularly in its top-of-the-line Pinnacle variant, boasts impressive luxury appointments. The cabin is adorned with exquisite Nappa leather-wrapped seats and a plethora of other luxurious features. Every common touchpoint exudes a premium feel, elevating the overall upmarket experience. Notably, the abundance of legroom in all three rows ensures a comfortable and spacious environment for passengers during long-distance journeys without any sense of claustrophobia. With high-quality materials enhancing the cabin ambiance, stepping inside becomes an inviting and delightful experience for all passengers.
The Hybrid Version Is Adept In Fuel Efficiency
As a hybrid vehicle, the Pacifica achieves remarkably high levels of fuel efficiency, even considering its substantial size and weight. Its advanced Plug-in Hybrid Electric Vehicle (PHEV) system is specifically designed to maximize electric power usage, thereby significantly enhancing overall fuel efficiency. With an impressive rating of 82 MPG and a combined gas and electric range of 520 miles, the Pacifica excels in optimizing energy utilization.
One of its notable features is the capability to operate on electric power, even at higher speeds on expressways, when driven with a light foot. The engine only engages when the batteries are nearing depletion, ensuring the most efficient use of the system's resources. This intelligent design enables the Pacifica to extract the utmost efficiency from its hybrid capabilities, making it an exceptional choice for environmentally-conscious and economically-minded drivers.
Striking High-Quality Infotainment System
Incorporating a cutting-edge and highly functional infotainment system, Chrysler has equipped the Pacifica with modern technology that enhances the driving experience. Featuring a sizable 10.1-inch touchscreen with a crisp and clear display, the infotainment system houses numerous controls for the car. Additionally, it is seamlessly linked to the rear infotainment screens, enabling front-seat passengers to relish content from Amazon Fire TV when the vehicle is stationary. This thoughtful integration ensures the system offers entertainment and convenience for all Pacifica passengers, including those seated in the front.
The Chrysler Pacifica Is Packed With Safety Technologies
Safety is of paramount importance, especially when it comes to choosing a minivan that your family relies on. Chrysler understands this, and they have left no stone unturned in incorporating the latest and most innovative safety technologies into the Pacifica. Some of these features include forward collision warning, lane departure warning, and adaptive cruise control.
It Has Luxury-Style Amenities
The Pacifica comes equipped with electrically adjustable seats that offer both heating and ventilation, ensuring comfort in any climate. Convenience is further enhanced with the automatic opening and closing of side and rear doors, which proves especially helpful when your hands are full.
Additionally, the Pacifica offers the option of a built-in vacuum cleaner, a valuable feature for a minivan that tends to accumulate a lot of clutter during those long family trips. With the convenience of a built-in vacuum cleaner, cleaning the entire van becomes a breeze, making it easy to maintain a neat and tidy space for all journeys ahead.
Miami Lakes Chrysler
Check out all that this award-winning minivan has to offer by visiting our dealership website Miami Lakes Automall. We carry a multitude of vehicles from the brand in several shapes and sizes.
Simply view our online new car inventory to find your hidden gem. Then, chat with one of our representatives for more information.
Photo Source/Copyright: Chrysler