The Fully Electric Chrysler Pacifica Will Be Front And Center Of The Upcoming EV Lineup – Miami Lakes Automall Chrysler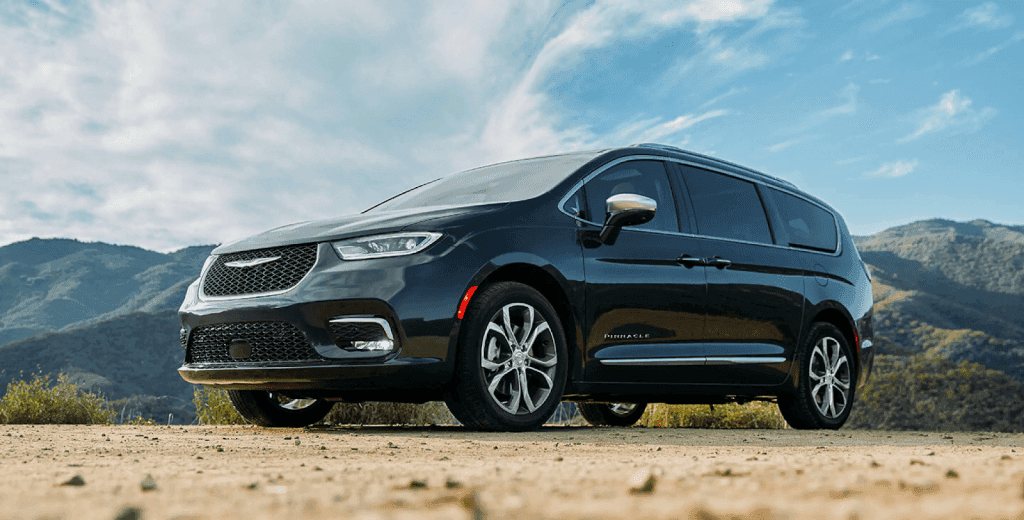 The Chrysler brand is expanding its portfolio from its current two models (the 300 sedan and Pacifica minivan) to at least three. We should expect this to happen at the same time the company transitions into a fully electric car manufacturer from 2025-2028.
These models will have new nameplates and body styles, with the addition of a crossover developed upon the Chrysler Airflow concept. At the same time, one model that is supposed to stay true to its roots is the Pacifica. When the company becomes fully electrified, this minivan will continue to act as the commander and chief of the lineup.
"Since we reinvented and established the minivan category 40 years ago, we will keep it," Chrysler Brand CEO Christine Feuell tells MotorTrend in an interview. But it will be re-conceptualized. "Our aspiration is not to just tweak the existing Pacifica and put a battery pack in it. We created the segment. We want to recreate the segment with a new offering that is more modern, certainly electrified, and gives those customers the best combination of interior comfort and versatility as well as the connected technology to make their riding and driving experience best in class."
Sliding Doors Are A Must-Have
The electric minivan will keep its sliding doors and implement new features like the temperature-controlled frunk (trunk in the front) to store your groceries.
"I don't see sliding doors going away," Feuell says. Indeed these doors are one of the main selling points of the Pacifica, as they are quite practical and make it easier to enter and exit the vehicle. Even SUVs offer conventionally hinged doors for those who want them.
Storage space and its artful placement are a must-have for family vehicles, and going electric creates the opportunity for spaces that previously weren't even possible. We are rethinking frunk ingenuity and what can we do with that space to optimize both storage and functionality," Feuell says. While some EVs are using the space once occupied by an engine to house electronics or other components, Chrysler will keep it open. "Our intention is to make it a useful, functional space people can use." Feuell thinks of it as a surprise and delight feature, even more so with aerodynamic, fastback designs on electric vehicles which lessen space in the rear and have personal items exposed with no cover. "The frunk becomes this secure, lockable storage area where you can put your valuables. We are looking at temperature-control options if people want to store food or groceries while shopping around."
As for the design, one should be on the lookout for the design language and tech features from the Airflow concept to make its way to the new group of EVs. The Airflow was shown as a sleek and posh crossover with 22-inch wheels, a panoramic roof, and a roomy interior with lines that go through the cockpit and persist down the body sides. This concept also has two electric motors and plenty of gadgetry including the STLA SmartCockpit to make it an overall well-connected vehicle. "You're definitely seeing more harmony and family lineage in the design language and technology integration from vehicle to vehicle of the Chrysler brand," the CEO says.
The Pacifica Keeps Its Name
One should also expect the Pacifica moniker to stay. "The Pacifica name carries a lot of value," Feuell says. "At this point I don't see a need to change that name with the evolution of a redefined minivan."
"We are putting PHEV front and center in our marketing message now," Feuell says, talking up the fact the Pacifica plug-in hybrid minivan has more than 30 miles of electric range, over 50 miles of the average range, and surpasses 500 miles of total range.
Minivan Manufacturing Plans
At the current moment, the Chrysler Pacifica is made in Windsor, Ontario. Before the recent inception of Jeep 4xe plug-ins, it was the only electric vehicle that was available in North America from the parent company, Stellantis.
It is expected that the Windsor plant will also make the fully electric Pacifica model when it's time. This calculator is further enforced by Stellantis's decision to back $4.1 billion in a joint venture battery cell plant with LG Energy Solution in Windsor. It's also expected that a second EV will be added to the Windsor plant, specifically in 2024 when the battery plant is in working order.
Feuell, however, has not confirmed manufacturing plans for the Pacifica but does say that many plants will need to be retooled to make EVs as each of the 14 brands under Stellantis migrate to an electric vehicle lineup. Either way, there are definitely secure plans in the works for the Windsor plant, along with its number of vehicle options.
Miami Lakes Chrysler
It will take a few years for a fully revamped Chrysler lineup, but that doesn't mean that you have to wait to experience the electrification that they have in store. Miami Lakes Automall carries a wide range of brands, including the Chrysler Pacifica Hybrid. This minivan carries nearly all of the gadgets and gizmos found on its gasoline-powered counterpart, and has great fuel economy figures.
Those who are interested in this model can simply view our online new car inventory . Once you find something to your liking, feel free to chat with one of our representatives for more information.
Photo Source/Copyright: Chrysler
Previous Post The 20220 Chrysler 300: Drive In Style Next Post A Deeper Dive Into The 2022 Chrysler 300