The Chrysler 300 vs The 300s: The Best Of Both Worlds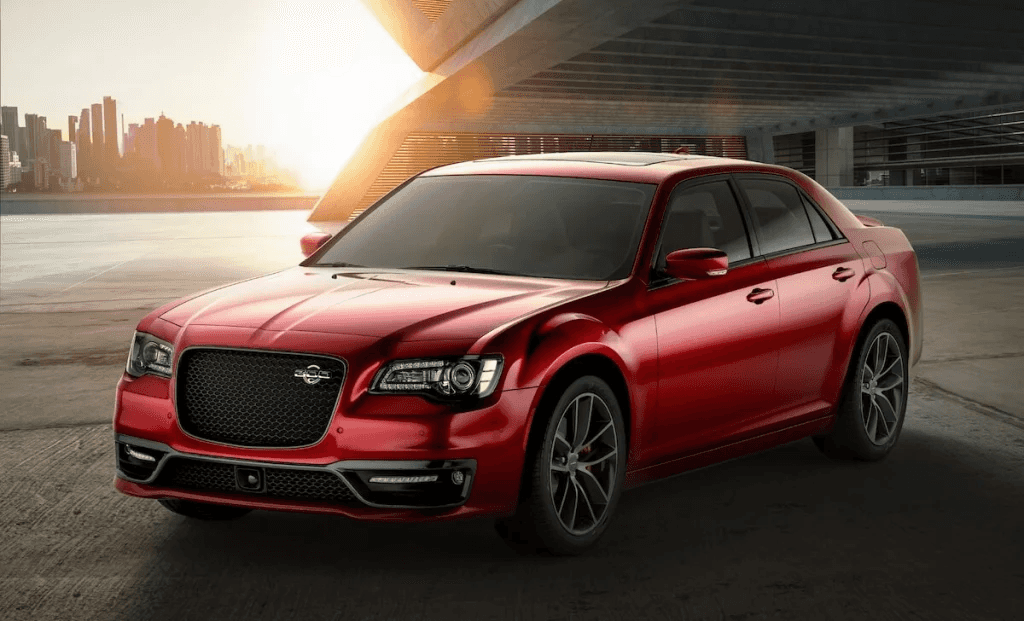 The 2023 Chrysler 300 is a full-size sedan that exudes timeless elegance even as it approaches the end of its production cycle. While some may view its longevity skeptically, others appreciate its enduring charm. Despite its imminent departure from the market, the Chrysler 300 still offers a compelling option for those seeking a new sedan. Let's explore the differences between the regular 300 and the sportier 300s.
New Features
In its final model year, Chrysler reintroduces the top-trim 300C, which stands out with its premium features. Notably, the 300C is equipped with the same 6.4-liter V8 engine found in the renowned Dodge Charger and Challenger models. With 485 horsepower and 475 lb-ft of torque, this powerhouse propels the 300C from 0 to 60 mph in just around 4.3 seconds. Performance-enhancing components like Brembo brakes, an adaptive suspension, and carbon fiber accessories further accentuate its athletic capabilities. It's important to note that the other lower trim levels of the Chrysler 300 and 300s remain unchanged for the new model year.
Comparing The 2023 Chrysler 300s
To simplify the breakdown of the 2023 Chrysler 300 trim levels, we can categorize them into three groups:
Chrysler 300 Touring: This base trim offers a range of notable standard features, including dual-zone climate control, cloth seating, a power-adjustable driver's seat, and comprehensive power accessories. While rear-wheel drive (RWD) comes standard, all-wheel drive (AWD) is available as an option.
Chrysler 300 Touring L: Building upon the Touring trim, the Touring L introduces luxurious Nappa leather seats, a power passenger seat, blind-spot monitoring, rear cross-traffic alert, front park assist, and 20-inch wheels, adding both comfort and safety features.
Chrysler 300s: The 300s shares the same features as the Touring L, with the exception of a retuned 3.6-liter V6 engine delivering 300 horsepower (compared to 292 hp) and the option for a 5.7-liter V8 engine generating 363 horsepower.
In terms of pricing, the base 2023 Chrysler 300 starts at an MSRP of $34,295, while the 300 Touring L begins at $37,990. For those seeking more power, the 300s can be acquired for $43,000, with the V8 model commanding an additional $3,000.
Picking The Best 300 Model For You
Choosing between the 2023 Chrysler 300 and 300s depends on your power preferences. Many critics, including Autotrader, commend the 300 Touring L as the best value due to its inclusion of sought-after luxury features and ample power. However, if you desire even more speed and performance, the Chrysler 300s is the ideal choice. Whether the extra $5,000 is worth it depends on your budget. For us, the 300 Touring L strikes a balance, as raw power isn't our top priority in a large luxury sedan.
Is It Even A Good Car?
The Chrysler 300 is a commendable choice for those seeking a spacious and comfortable full-size sedan. While it may be an aging platform that hasn't seen significant updates in the past decade, its enduring appeal remains. If you desire a stylish ride without venturing into the higher price range of Japanese or European rivals, the Chrysler 300 is certainly worth considering.
Miami Lakes Chrysler
If you're interested in the 2023 Chrysler 300 or Chrysler 300s, take a look at our online new car inventory to see all that we have to offer. Should you find something that suits your liking, feel free to chat with one of our representatives for more assistance.
Photo Source/Copyright: Stellantis