The 2024 Chrysler Lineup: EVs, Upgrades, and Goodbyes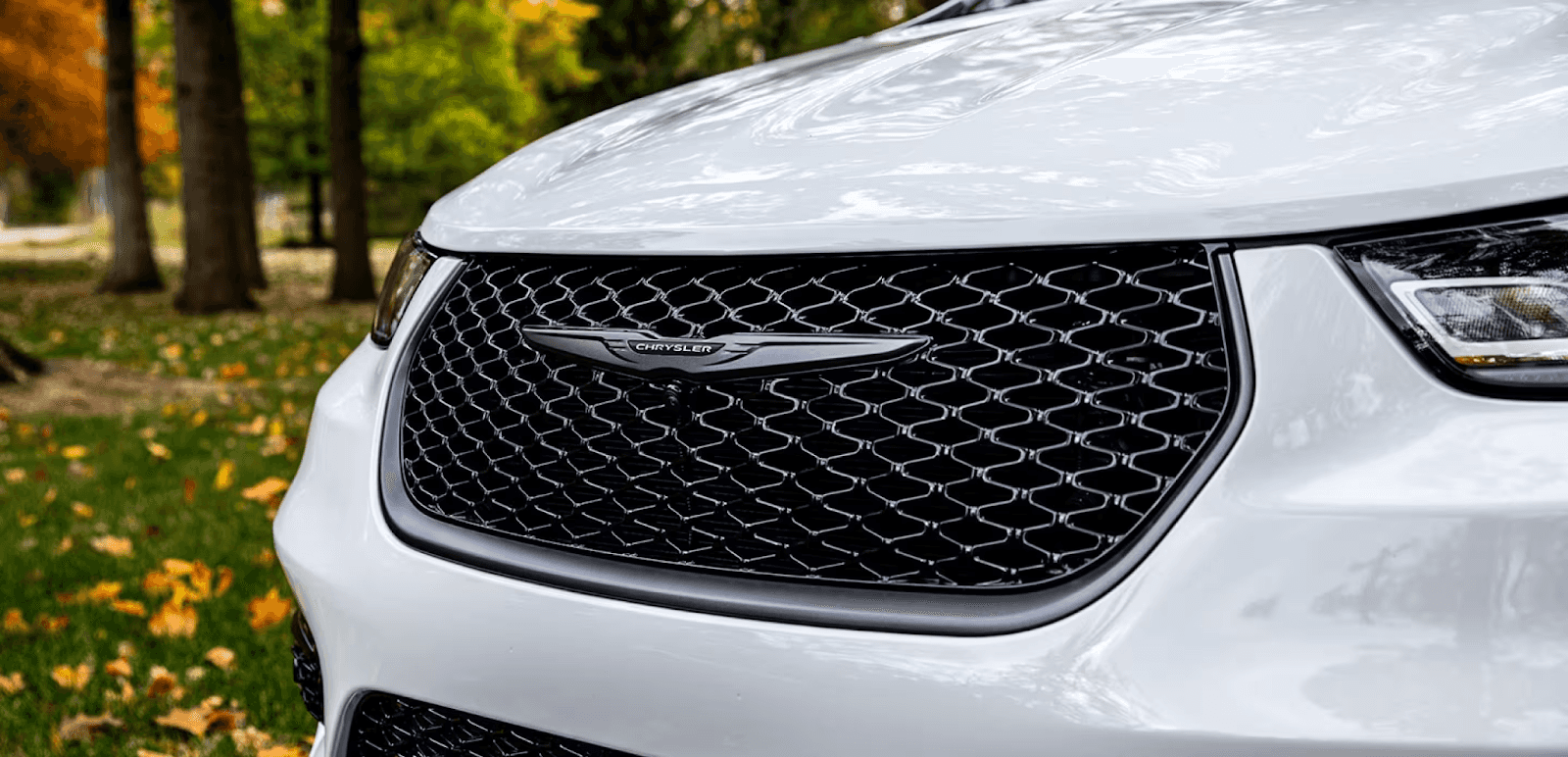 Chrysler has been on a transformative journey, undergoing a decade-long transition as it prepares to introduce an exciting lineup of all-electric vehicles. These forthcoming EVs will be built upon a series of cutting-edge EV platforms developed by its parent company, Stellantis. While the Airflow concept initially seemed poised to spearhead Chrysler's electric future, the automaker has recently announced its intention to launch an innovative range of electric vehicles with fresh designs starting in 2025. During this transition, Chrysler's available lineup centers around the Pacifica minivan, particularly following the discontinuation of the 300 sedan. Below, we delve into the details of the 2024 Chrysler lineup.
2024 Chrysler Voyager: Fleet-Centric Continuity
For the 2024 model year, the Chrysler Voyager, a simplified variant of the Pacifica, is exclusively available as a fleet vehicle and is not offered for individual retail purchases. In this new model year, the Voyager retains its existing configuration without introducing any substantial changes.
2024 Chrysler Pacifica: Subtle Enhancements
The 2024 Chrysler Pacifica has undergone several subtle updates, primarily focusing on its trim structure. Notably, the top-tier Pinnacle trims now feature a standard Sepia interior color scheme. Inside, the Pacifica showcases Sepia quilted Nappa leather seats adorned with Light Diesel contrast stitching and Sydney Gray piping. Additionally, Chrysler has incorporated the Emergency Vehicle Alert System into the Uconnect infotainment software, enhancing safety by providing warnings about active fire trucks, ambulances, and other road hazards. Exterior options have also expanded to include Red Hot and Baltic Gray paint colors.
2024 Chrysler Pacifica Plug-In Hybrid: Evolved Configuration
The sole plug-in hybrid minivan in its class, the 2024 Chrysler Pacifica Plug-In Hybrid, has received minor revisions for the new model year. Chrysler has streamlined the trim levels, discontinuing the Touring L and Limited grades in favor of a single entry-level Select variant. The base model now offers various options, including the S Appearance, Premium S Appearance, and Road Tripper packages. Similar to the non-hybrid model, the plug-in hybrid's top trim presents a Sepia interior with quilted leather seating, Light Diesel stitching, and Sydney Gray piping. Furthermore, the Emergency Vehicle Alert System is now a standard feature, leveraging the infotainment display to notify drivers about on-road incidents.
Chrysler 300: A Farewell to a Legend
After an illustrious 18-year run, it is with a sense of nostalgia and appreciation that we bid farewell to the Chrysler 300. This iconic sedan had a significant impact on pop culture, gaining recognition as Walter White's vehicle in "Breaking Bad" and serving as a symbol of the bygone era of American automaking. Known for its bold aesthetics, powerful engines, and comfortable seating, it embodied a unique blend of retro charm and performance, making it a standout presence in the automotive landscape. Chrysler marked its departure with a special edition model that resurrected the 300C nameplate for one final model year, featuring a commanding 6.4-liter V-8 engine. While the 300 may have reached the end of its remarkable journey, we hold out hope that it will return one day, potentially reimagined as a statement piece symbolizing Chrysler's significance for a new generation.
Chrysler Airflow: A Glimpse into Tomorrow
Although Chrysler has tantalized us with glimpses of the elegant Chrysler Airflow concept car, designed to preview the brand's electrified future, the automaker has informed us that a production vehicle directly inspired by this concept will not materialize. It's also likely that the "Airflow" name will not see usage in this context. Instead, Chrysler is poised to unveil a new two-row SUV as its inaugural all-electric offering, with subsequent models drawing from Stellantis' electric vehicle platforms. The company's ambitious plan involves the gradual launch of its electric vehicle range, commencing in 2025 and aiming for full development by 2028. Until then, we can only anticipate and speculate about what lies ahead for one of America's enduring automotive manufacturers, hopeful that their vision aligns with a promising future.
Miami Lakes Chrysler
If you're looking for a reliable vehicle that is guaranteed to bring bang for your buck, look no further than Miami Lakes Automall. We carry a wide selection of vehicles from the Chrysler brand in various trims and prices. Simply view our online new car inventory to see all that we have to offer. Then, chat with one of our representatives for more information.
Photo Source/Copyright: Chrysler