The 2023 Chrysler Pacifica Offers Limited Availability of Striking Paint Colors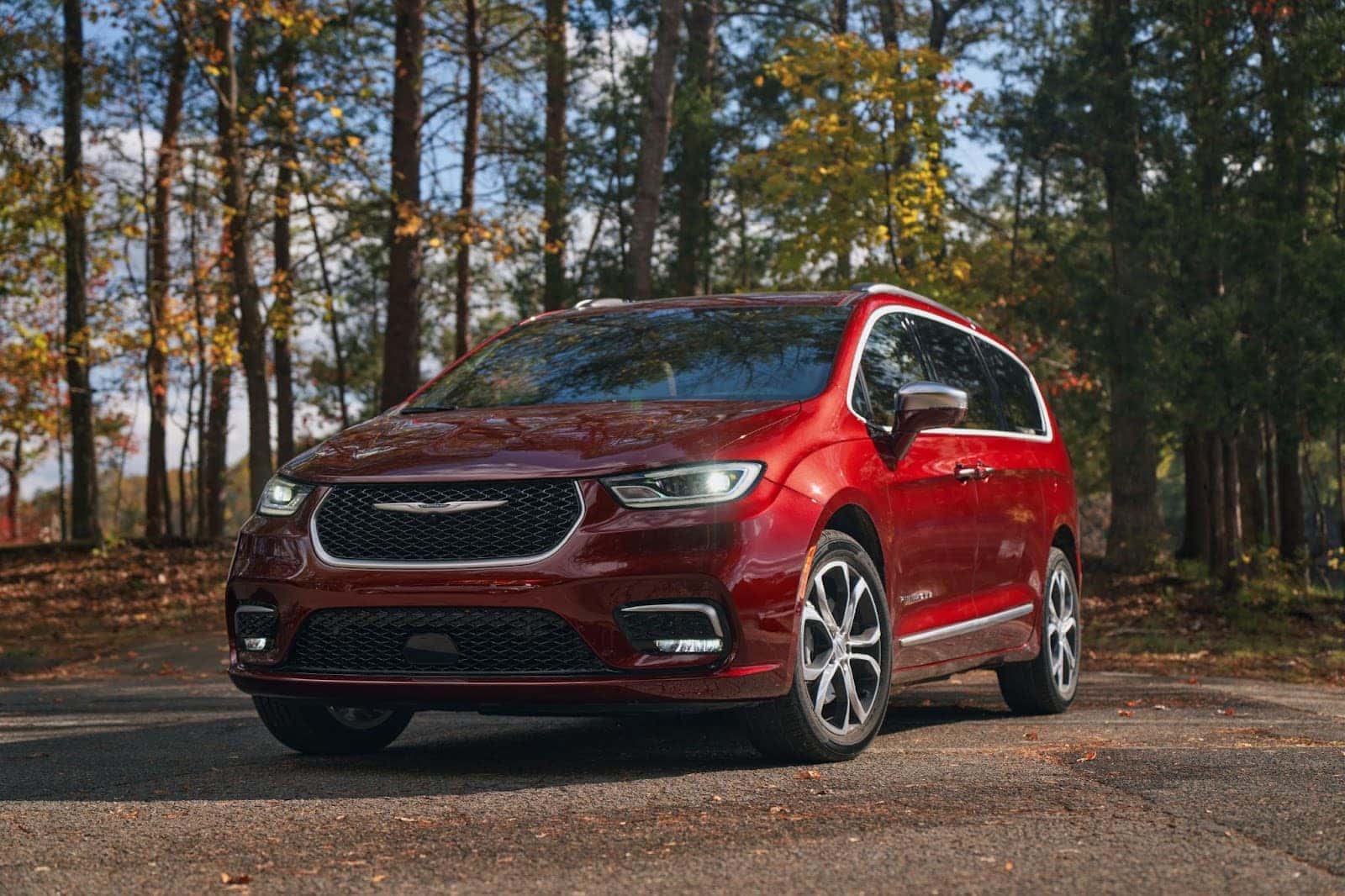 For those considering the sophisticated and elegant 2023 Chrysler Pacifica, there are notable updates that demand attention. The company has officially declared the forthcoming discontinuation of three beloved paint options for the Pacifica this summer. The colors affected by this change are Granite Crystal, Velvet Red, and Fathom Blue. Consequently, individuals with a strong desire for any of these captivating hues must act promptly to secure their desired model. Time is of the essence to ensure the availability of these visually striking color choices.
The departure of one color from the trio will occur earlier than the others, with Granite Crystal being the first to bid farewell. Its production is slated to conclude on July 31st, making it the initial color to be discontinued. This visually striking hue, which exudes elegance and timelessness, is available as an optional add-on at an additional cost of $195 USD. For those that seek a refined and enduring aesthetic for their Pacifica, Granite Crystal is an option worth contemplating.
Great news for fans of Velvet Red! The production timeline for this captivating color has been extended by an additional four weeks from its initial schedule. As a result, the availability of the Velvet Red option, priced at $495 USD, will now continue until August 14th. This rich and vibrant hue adds a touch of elegance and allure to the exterior of the Pacifica, making a statement wherever the owner goes. For those who desire a color that exudes sophistication and commands attention, Velvet Red is an excellent choice that will enhance the visual appeal of the Pacifica.
Furthermore, there is also exciting news regarding the availability of Fathom Blue. This distinct and captivating color has received an extension, granting more time for individuals who crave its unique appeal. Priced at $495 USD, the production of Fathom Blue will now continue until September 18th. Choosing this bold and eye-catching color will undoubtedly make a statement, turning heads nearly everywhere and allowing one to showcase their individual style. One can embrace the opportunity to stand out with the remarkable and attention-grabbing Fathom Blue option for the Chrysler Pacifica.
It is crucial to take prompt action if any of these colors resonate with an individual's personal style and preferences. Once the designated production deadlines have passed, these colors will no longer be obtainable for the 2023 Chrysler Pacifica. To secure one's desired color choice and avoid missing out on this limited opportunity, it's strongly advised to reach out to one's local Chrysler dealer. They will provide shoppers with comprehensive information regarding inventory availability and guide them through the necessary steps for placing an order. Potential buyers shouldn't hesitate to contact their dealer to ensure they can seize this opportunity before it's too late.
Speaking of which…Miami Lakes Automall stores a diverse selection of vehicles from the Chrysler brand, especially the 2023 Chrysler Pacifica and its hybrid version. Check out our online new car inventory to see all that we have to offer. Then, chat with one of our representatives for further information.
Photo Source/Copyright: Stellantis Media