Stellantis Shows Its Support For Ukraine – Miami Lakes Automall Chrysler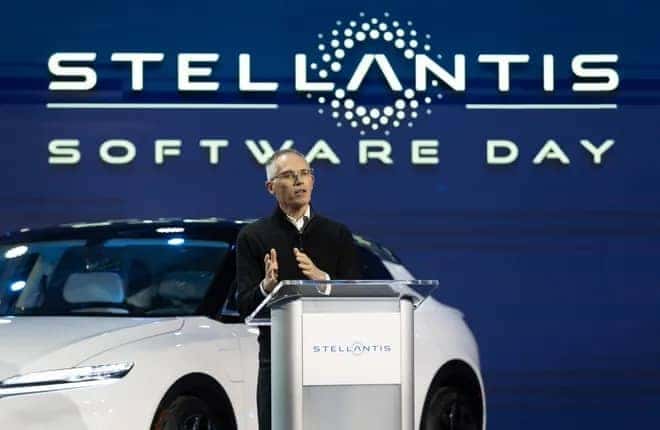 Chrysler Stands With Ukraine
Subsidiary of Stellantis, Chrysler , recently announced its commitment to donating $1.1 million or 1 million euros in humanitarian aid for refugees and civilians in Ukraine, as a response to those displaced because of the Russian invasion.
According to a news release, the car company said that it would work via a local, non-governmental organization to aid the effort. This is following Ford's announcement that it would use the Ford Fund to donate $100,000 to the Global Giving Ukraine Relief Fund.
In the release, the CEO of Stellantis, Carlos Tavares said that the company condemns violence and aggression and that its focus "in this time of unprecedented pain" is the health and safety of its Ukrainian employees and families.
In the release, Tavares said, "An aggression that shook a world order, already unsettled by uncertainty, has been launched. The Stellantis community, made of 170 nationalities, looks with dismay as civilians flee the country. Even if the scale of causalities is not yet apparent, the human toll will be unbearable."
Stellantis, which is also the owner of Jeep, Ram, Dodge and Fiat brands, has staffers in Russia and Ukraine. The fate of three of the automaker's 71 Ukrainian personnel was initially unclear, but Wednesday, (March 2nd), spokeswoman Lilia Mokroussova revealed that they were all safe.
The car manufacturer also said that it has a "24/7" support team that monitors the health and safety of those staffers.
According to Mokroussova, Stellantis's plant in Kaluga, Russia was up and running. In spite of this, the future is still uncertain, particularly regarding the Western sanctions.
Other car companies, such as Ford and General Motors have revealed that they are ceasing their operations in Russia.
Chrysler's parent company also commented, "whatever the business consequences, Stellantis will apply all of the sanctions decided."
Electrified Ways Chrysler Is Giving Back
The brand known for its family-friendly Pacifica minivans and once-popular 300 sedan aims for car lovers to give it a different look. The goal is to reinvent itself into a fully-electric car company by 2028, as they announced in January of this year.
Their new Chrysler Airflow crossover concept market the start of these plans, as it was unveiled virtually for the CES (Consumer Technology Association) technology show in Las Vegas. The tech-centered car is "a nod" to a car that the automaker aims to release in 2025, as said by Chrysler CEO Christine Feuell.
Feuell also said that the untitled production crossover will be the first of at least two of three new fully-electric models, including a minivan, scheduled by 2028. Chrysler will take the lead of Stellantis's $35.5 billion electric vehicle plans.
"When we sought to redefine and revitalize the Chrysler brand , we needed to make sure that we were creating differentiation within the Stellantis portfolio as well as compared to the competition," she told CNBC during an online interview. "We will be adding one new product per year once we launch our first new product … and expanding that lineup between then and 2028."
Miami Lakes Chrysler
If you're interested in purchasing any vehicles from Chrysler, be sure to do it at Miami Lakes Automall . We carry an extensive range of vehicles from the brand in various trims and prices. Simply view our online new car inventory and chat with a representative for further information.
Photo Source/Copyright: Stellantis Media
Previous Post The 2022 Chrysler Pacifica Is Honored By Autotrader Next Post Stellantis's $4 Billion Investment Into Windsor and U.S. Battery Plants