Stellantis Sets New Standards With STLA Medium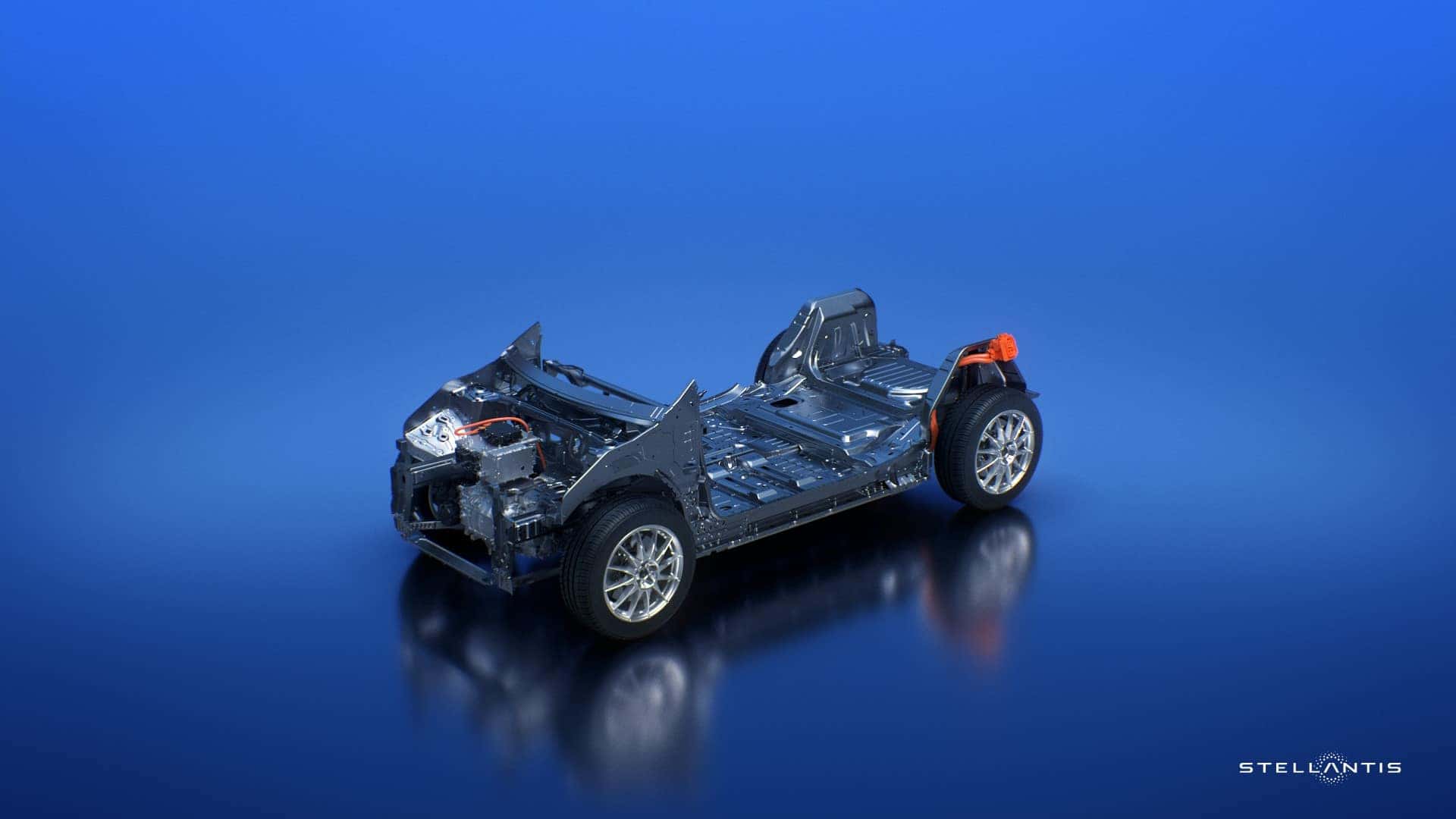 Introducing STLA Medium
Stellantis N.V. has introduced the STLA Medium, an advanced global platform designed specifically for battery electric vehicles (BEVs). This platform boasts cutting-edge features, including an exceptional range of 700 kilometers (435 miles), remarkable energy efficiency, and integrated power and charging capabilities.
The STLA Medium platform combines long-range capabilities with built-in flexibility, enabling it to accommodate various vehicle types and propulsion configurations. It focuses on the thriving C- and D-segments, which accounted for approximately 35 million vehicle sales in 2022, representing nearly half of the 78.5 million vehicles sold worldwide that year. Currently, Stellantis offers 26 different vehicle models across these segments, utilizing different platforms. The STLA Medium platform can produce up to 2 million vehicles annually across multiple plants worldwide, commencing in Europe this year.
Carlos Tavares, CEO of Stellantis, stated, "What we are presenting today is the result of over two years of uncompromising innovation to deliver clean, safe, and affordable mobility. This achievement is supported by our €30 billion investment in electrification and software through 2025. The STLA Medium platform exemplifies the strength of the global Stellantis technical community, delivering products that prioritize our customers and challenge long-standing assumptions about transportation, as we strive for carbon neutrality by 2038."
The STLA Medium platform serves as the initial offering among four global BEV platforms outlined during EV Day 2021. These platforms form the foundation for Stellantis' future product lineup and play a crucial role in achieving the ambitious objectives set forth in the Stellantis Dare Forward 2030 strategic plan. The plan includes attaining a 100 percent sales mix of passenger-car battery-electric vehicles (BEVs) in Europe and a 50 percent sales mix of BEVs for passenger cars and light-duty trucks in the United States by 2030. The Dare Forward 2030 initiative centers around significant emissions reductions, aiming to cut CO2 emissions by half by 2030, based on 2021 benchmarks, and ultimately achieve carbon neutrality by 2038, with a minimal percentage of remaining emissions being offset.
STLA Medium Raises the Bar
The STLA Medium platform, designed specifically for battery electric vehicles (BEVs), offers exceptional range and energy efficiency. With the Performance pack, it achieves a best-in-class range of over 700 km (435 miles), while the Standard pack provides over 500 km (310 miles) according to the Worldwide Harmonized Light Vehicles Test Procedure (WLTP). With an impressive energy capacity of up to 98 kilowatt-hours (kWh), the STLA Medium platform sets the standard for embedded energy between the wheels.
Featuring a 400-volt electric architecture, the STLA Medium platform excels in energy efficiency, charging time, and connectivity to a comprehensive charging and services ecosystem, enhancing every journey. Depending on the specific application, energy consumption can be as low as 14 kWh per 100 km, demonstrating class-leading efficiency. Owners can charge their battery from 20% to 80% in just 27 minutes, at a rate of 2.4 kWh per minute.
Vehicles based on the STLA Medium platform will be available globally and offer both front-drive and all-wheel drive configurations. The all-wheel drive option includes a second electric drive module at the rear, providing BEV power outputs ranging from 160 to 285 kW.
Stellantis engineers and manufacturing experts have prioritized efficient installation of the modular, high-energy density single-layer battery pack at assembly plants. This approach maximizes interior space, improves ride and handling through a low center of gravity, and optimizes the vehicle's range and performance by utilizing lightweight and rigid materials. Platform components like the cabin heating/cooling system, steering, braking assist, and propulsion are designed to minimize energy consumption.
Moreover, the STLA Medium platform offers a best-in-class battery packaging cost, enabling enhanced production volumes. The battery pack maintains consistent perimeter dimensions across different energy storage options, incorporating shared tray and cooling designs.
Miami Lakes Chrysler
If you're interested in more Chrysler-related innovations, check out our online new car inventory on our dealership website, Miami Lakes Automall. We carry a diverse selection of vehicles from that brand. Once you find something to your liking, feel free to chat with one of our representatives for more information.
Photo Source/Copyright: Stellantis Media