Leading the Charge: Free2move eSolutions Expanding EV Charging Solutions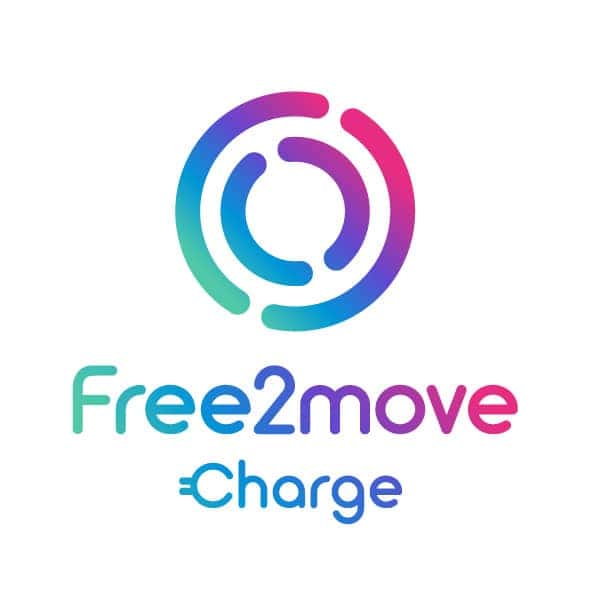 Last week (June 27, 2023), Stellantis introduced Free2move Charge, a comprehensive ecosystem designed to cater to the diverse charging and energy management requirements of electric-vehicle (EV) customers. This groundbreaking 360-degree solution, overseen by the newly established Stellantis Charging & Energy Business Unit, offers seamless access to charging infrastructure and services for EV owners, ensuring convenience and accessibility at home, workplace, and while on the move. With Free2move Charge, Stellantis aims to provide a holistic approach to address the evolving needs of electric-vehicle customers and foster a sustainable future for mobility.
"As the pace of mainstream EV adoption accelerates, our customers need us to be more than just a mobility provider," said Ricardo Stamatti, senior vice president, Stellantis Charging & Energy Business Unit. "We are taking the lead in establishing a dedicated business unit that will support our bold electrification strategy and act as a natural extension of our iconic brands. Free2move Charge is the first product rolling out, exemplifying our purpose of delivering performance, value, sustainability and electrified mobility freedom for all."
Simplifying Charging, Optimizing Energy, and Enabling Personalization
The Free2move Charge is a game-changing ecosystem that ensures electric-vehicle (EV) owners will Always Be Charged (e-ABC Promise). This innovative solution goes beyond basic charging infrastructure, it also offers intelligent features that understand the needs of users, optimizing energy management for improved efficiency, reliability, and accessibility. By reducing the total cost of ownership and maximizing environmental benefits, Free2move Charge paves the way for hassle-free battery-electric vehicle ownership.
With the support of the dedicated Free2move e-Genius team, customers have the opportunity to create personalized packages that can be adjusted and tailored to their evolving requirements throughout the ownership experience. This flexibility empowers users to adapt their charging and energy management solutions according to their changing needs. Initially available in Europe, the e-Genius support promises expert assistance and guidance to enhance the overall ownership experience.
By alleviating concerns like charging anxiety, Free2move Charge serves as a vital tool in achieving the ambitious objectives outlined in the Stellantis Dare Forward 2030 strategic plan. These goals include reaching a 100 percent sales mix of passenger-car battery-electric vehicles (BEVs) in Europe and a 50 percent sales mix of passenger cars and light-duty trucks as BEVs in the United States by the year 2030. With Free2move Charge leading the way, Stellantis is removing barriers to EV adoption, propelling the industry toward a sustainable and electrified future.
The Three Layers Of Free2move
Free2move Charge Home

covers all aspects of home charging infrastructure. With options ranging from AC charging cables and wall boxes to advanced features like Vehicle-2-Home, Vehicle-2-Grid, and cutting-edge energy management systems.

Free2move Charge Business

covers a wide range of services, including early support, accurate estimation of initial and future running costs, customized sizing of charging infrastructure, professional installation, ongoing maintenance, and convenient access to public charging networks for on-the-go charging needs.

Free2move Charge GO

will gradually introduce cutting-edge features such as Plug and Charge, enabling effortless charging without the need for additional authentication. Additionally, users can look forward to convenient reservation options, loyalty programs, flexible subscription plans, prepaid packages, streamlined invoicing, and even on-demand charging services delivered to specified locations as needed.
By leveraging the Stellantis Energy Cloud, Free2move Charge is poised to revolutionize the charging experience. Seamlessly integrated with vehicle-branded mobile apps and the cutting-edge STLA SmartCockpit platform set to launch in 2024, Free2move Charge will provide Stellantis customers with swift and intelligent routes and personalized charging recommendations based on their unique usage patterns and requirements. 
Through a comprehensive onboarding process, Free2move Charge will deeply understand individual needs, enabling a highly personalized charging experience. Harnessing the power of AI learning, Free2move Charge will continuously enhance its knowledge, ensuring the most convenient and tailored charging solutions for each customer.
As a prominent tech company under Stellantis, Free2move eSolutions is dedicated to ongoing development and provision of cutting-edge charging hardware. Their focus lies in supporting the Free2move Charge ecosystem, extending their services not only to captive customers, but also to non-captive customers alike. Additionally, Free2move eSolutions actively collaborates with other industry leaders to introduce a wider range of electric vehicle charging solutions to the market. By leveraging partnerships and driving innovation, Free2move eSolutions aims to play a pivotal role in advancing the accessibility and capabilities of EV charging infrastructure.
Miami Lakes Chrysler
If you're interested in checking out more innovative technologies that Chrysler has to offer, check out our online new car inventory on our dealership website, Miami Lakes Automall. We carry a diverse range of vehicles from the brand in several shapes and sizes.
Once you find something that suits your needs, chat with one of our online representatives for more information.
Photo Source/Copyright: Stellantis