Innovations on Wheels: Chrysler's 40-Year Minivan Odyssey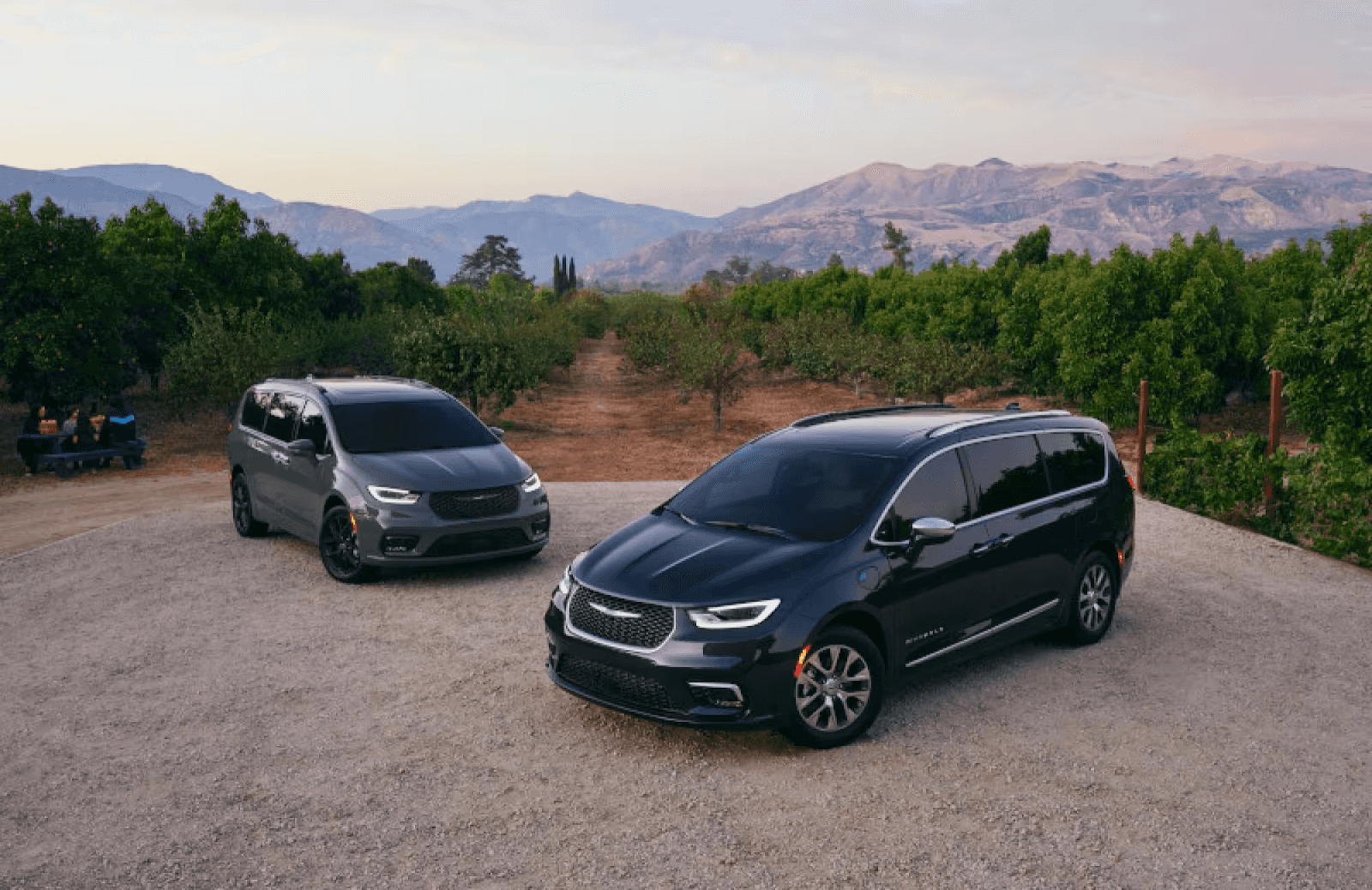 A Special Anniversary For Chrysler's Minivans
Chrysler's current lineup comprises three distinguished vehicles, each offering unique features and options. The 2023 Chrysler 300 sedan is available at an attractive starting price of $35,515 (plus destination fee). Alongside this, there are two exceptional minivans in the form of the 2023 Pacific Plug-In Hybrid, starting at $51,095 (plus destination fee), and the 2023 or 2024 Pacifica, which can be acquired for $38,020 (plus destination fee) or $38,425 (plus destination fee), respectively. This concise lineup offers something for everyone.
Notably, the 2024 model year welcomes the Pacifica as the sole addition to their offerings, arriving at the beginning of the month with some minor enhancements and a reconfiguration of trim levels. Touring L and Limited trim levels have made way for the Select and Pinnacle trims in the Pacifica PHEV lineup, enriching one's choices and preferences.
In a remarkable milestone, Chrysler celebrated the production of the 100,000th Pacifica PHEV at the Windsor Assembly Plant in Canada, achieved in under seven years of production. However, the festivities don't end there; the company is also commemorating a significant achievement – 40 years of cherished "minivan memories."
This occasion coincides with the commencement of production for the 2024 Pacifica and Pacifica Plug-in Hybrid. While Stellantis takes credit for this milestone, it is important to note that the celebration originated with the former Chrysler Corporation. The very first minivan, a Plymouth Voyager, rolled off the Windsor Assembly production line on November 2, 1983, marking the beginning of a legacy that has seen more than 15 million MPVs sold by the multinational automaker.
Over these 40 years, Chrysler has introduced an impressive 117 minivan innovations, with the Pacifica PHEV playing a pivotal role in the brand's journey toward electrification. This commitment will persist with the introduction of the "first all-electric Chrysler vehicle in 2025 and an all-electric Chrysler brand portfolio in 2028."
In recognition of its excellence, the Pacifica has garnered at least 175 "honors and industry accolades," securing its position as the most acclaimed minivan in its category over the past seven years.
While the MPV field has seen a decline in interest and competitors, Chrysler has chosen a different approach to celebrate four decades of minivans. Instead of limited editions or special series, the company is proud to present the 2024 model year Pacifica and Pacifica PHEV. These models are now exclusively available with the new Select and Pinnacle trims, accompanied by two fresh exterior color options (Red Hot and Baltic Gray) and a new Sepia interior color for the premium Pacifica Pinnacle. Furthermore, the Select version offers the flexibility to upgrade with the S Appearance, Premium S Appearance, and Road Tripper Package, ensuring a personalized and enjoyable driving experience.
Miami Lakes Chevy
When the time comes to purchase the latest Chrysler Pacifica minivan, be sure to do it at Miami Lakes Automall. We carry a multitude of vehicles from the brand in several different shapes and sizes. Simply view our online new car inventory and chat with one of our representatives for more information
Photo Source/Copyright: Chrysler