From Airflow to Advancement: Chrysler's New Direction in EV Design and the Next-Generation Crossover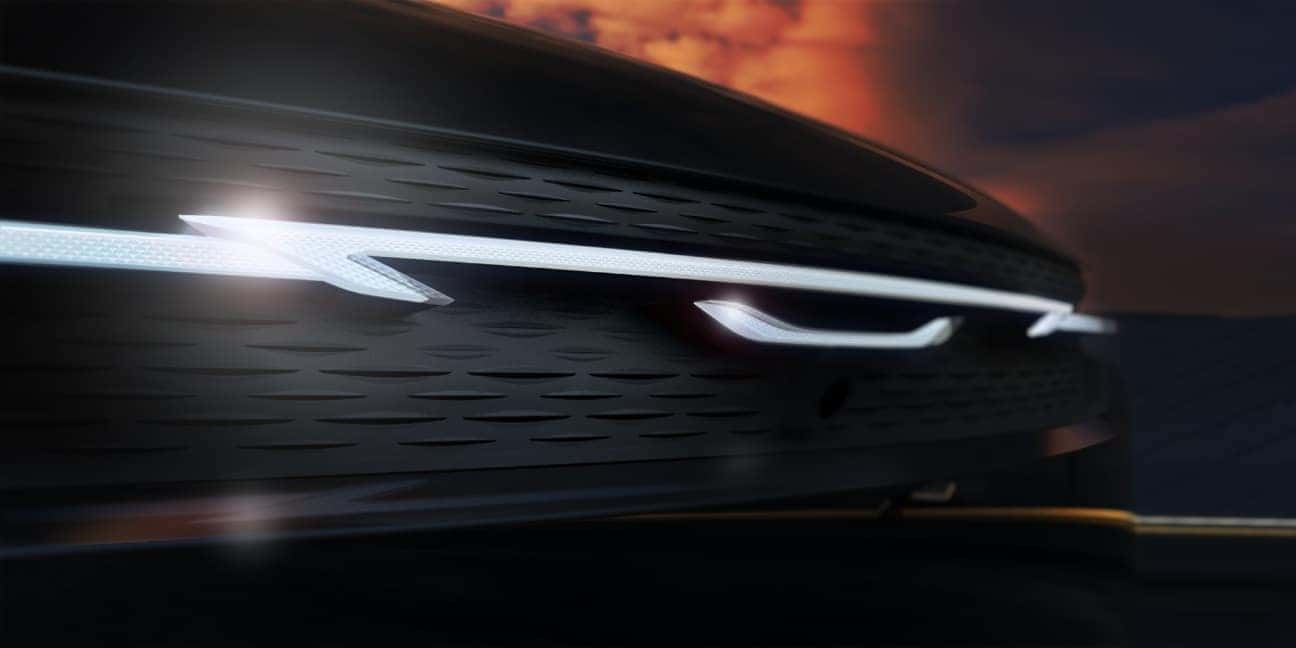 Chrysler's forward trajectory in the realm of electric vehicles has taken a new direction, revealing insights into their innovative approach and the evolution of their upcoming offerings. While the Airflow concept initially captured attention, Chrysler's commitment to pushing the boundaries of modernity under the leadership of CEO Chris Feuell has led to the conception of an entirely fresh and contemporary large two-row crossover concept.
The Airflow concept, although strikingly close to production readiness, was ultimately reevaluated due to its compatibility with the brand's forward-looking vision. Chris Feuell, who assumed the role of Chrysler CEO in September 2021, spearheaded the initiative for a design that stands as a stark departure from existing conventions, transcending even the foundation set by the Airflow concept.
Ralph Gilles, Chief Designer at Stellantis, shared that this new direction was established in response to Feuell's distinct vision, highlighting that the objective was to create a statement entirely distinct from any previous offerings. Gilles acknowledged that while the Airflow served as an invaluable design exercise, it was pivotal to surpass it under Feuell's dynamic leadership.
Feedback from customer clinics in Los Angeles provided a resounding confirmation of the new large crossover concept's potential. With Feuell expressing confidence in the concept, Gilles was even more enthusiastic, describing it as having "blown the doors off" and generating significant excitement among Stellantis designers.
Beneath its compelling aesthetics, the forthcoming production crossover will harness the potential of Chrysler's STLA Large platform, meticulously crafted for electric vehicles. This transition ensures a more optimized layout, a flat floor integrating batteries, and advanced electrical architecture.
Drawing inspiration from the Airflow's features, Chrysler's first production EV will encapsulate modernity and technological advancement in both its interior and exterior designs. Feuell emphasized the infusion of STLA technology, encompassing flexible charging options such as 400- and 800-volt systems, standard and extended-range configurations, with the latter boasting an impressive 400-mile range.
While the public debut of Chrysler's new concept is anticipated next year, a preview was provided to dealers, reinforcing Stellantis' robust investment in the brand's electrified future.
Although the moniker for Chrysler's inaugural EV is yet to be finalized, Feuell's excitement is palpable regarding the possibilities. An alphanumeric nomenclature isn't in the cards, with a new name poised to represent the brand's progressive spirit more fittingly. With innovation at its core, Chrysler's new electric journey is paving the way for a dynamic and promising era, promising to transcend expectations and conventions.
Based on past reports, the concept may include standard in-car features like navigation, voice assistance, e-commerce apps, wireless compatibility with Android Auto and Apple CarPlay, wireless charging, and a premium surround sound audio system. These elements may further enhance the overall connectivity, convenience, and entertainment aspects of the cabin.
Whether you're interested in the forward-thinking Airflow or family-oriented Pacifica minivan, Chrysler has you covered! Check out our online new car inventory on our website, Miami Lakes Automall to see what we have in store. Then, chat with one of our representatives for more information.
Photo Source/Copyright: Stellantis Media