FCA is Looking to Buy Electric Vehicle Platforms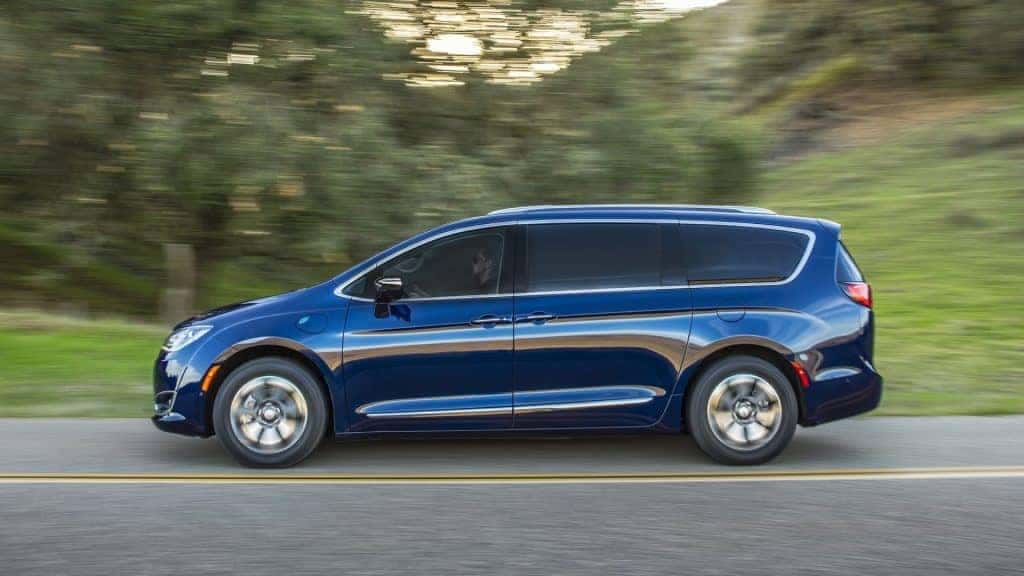 The Fiat Chrysler Automobiles (FCA) rumor mill is heating up again. This time, the talk of the town is that FCA is looking to invest in electrification. It's no secret that FCA is one of the automakers with the least electrification in its lineup, something that poses a danger to the automotive giant as emissions regulations are slated to tighten across the globe. Experts agree that FCA finds itself in the "light-on-electrification" side of things, although the automaker has somewhat invested in mild-hybrids and plug-ins — with several on the way! Now it appears that FCA is looking to commit to electrification innovation for good, and is likely searching for partners in its search for fully electric powertrains.
FCA is no stranger to partnerships — it currently has one with self-driving startup Waymo that's developing autonomous driving technology (in a Hybrid Pacifica no less). Reports from _ The Verge _ state that FCA is currently holding discussions with two different electric car startup companies, Faraday Future and Seres. As is customary, FCA did not respond to a request for comment on the rumors. The Verge cited two different sources who claim that talks between FCA and these startups began in April of 2019. Talks appear to be serious as the sources also claim that Faraday Future has gone as far as outfitting at least one vehicle from the FCA lineup with its own electric powertrain.
Seres, on the other hand, recently got on board with FCA according to an email The Verge viewed from that company's CEO. In said email, CEO James Taylor addressed the company and mentioned that it's got plenty of work to do should they want to be awarded such an impressive contract for a startup. Both Faraday Future and Seres would certainly benefit from a boost from FCA given the fact that they've struggled to get off the ground in recent years.
Chrysler Pacifica Hybrid
FCA's existing lineup includes the Chrysler Pacifica Hybrid, the world's first plug-in hybrid minivan! Featuring an all-new platform and re-engineered from the ground up, the Pacifica Hybrid delivers a class-leading hybrid powertrain to the minivan segment. As the first and only electrified minivan, the Pacifica Hybrid offers buyers more than 80 miles per gallon equivalent thanks to its electric-only mode. The all-electric range is rated at more than 30 miles, with a combined total range of more than 500 moles.
The Pacifica Hybrid also offers plenty of flash with its more than 100 available safety and security features. There's even a Uconnect Theater rear-seat entertainment system, with available 4G WiFi connectivity, and a full array of comfort and convenience technologies. Available advanced safety features include Adaptive Cruise Control, Blind-Spot Monitoring, Rear Cross Path Detection and more. Since its revamped introduction in 2016, the Chrysler Pacifica and Pacifica Hybrid have earned their place as the most awarded minivan in its segment. The Pacifica Hybrid serves as a no-compromise minivan that decidedly delivers for today's families.
Visit us at Miami Lakes AutoMal l and explore the Chrysler Pacifica and Chrysler Pacifica Hybrid models. Experience how the Pacifica defies minivan expectations, schedule your test drive at Miami Lakes Chrysler today! Follow Miami Lakes Chrysler on social media to stay up to date with the latest news, including what's sure to be electrification news.
Photo Source/Copyright: Chrysler
Previous Post Tesla May Supply Fiat-Chrysler EVs with Batteries and Drivetrains Next Post Chrysler Pacifica Wins Big as Consumer Guide Automotive Best Buy Award Recipient