Chrysler Files To Trademark Its Airflow Concept – Miami Lakes Automall Chrysler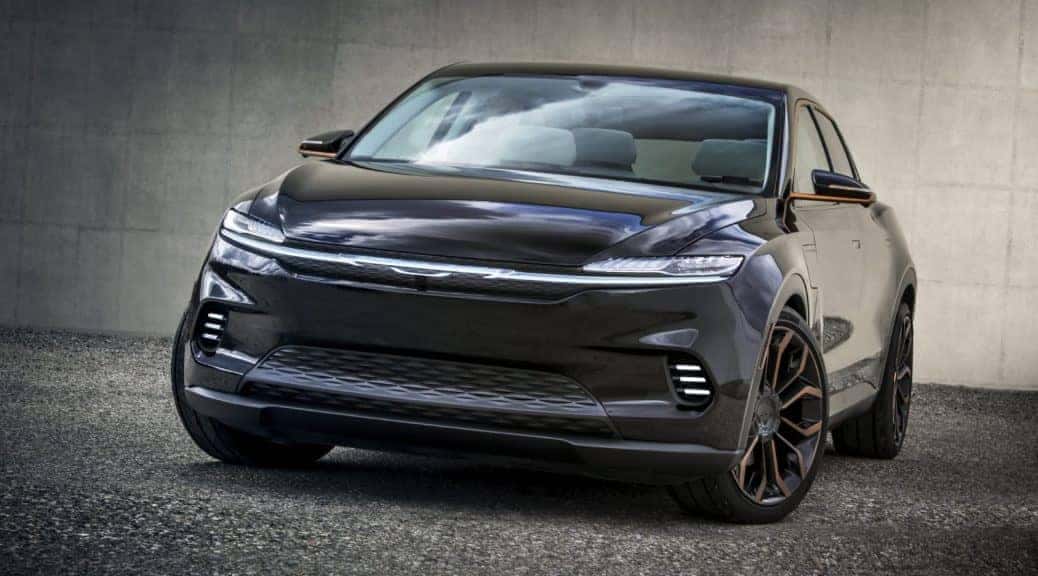 The Chrysler Airflow concept has been the focal point of a recent application for patent filing with the United States Patent and Trademark Office (USPTO), however, it's still not clear if the car company is considering a production version.
It was Jan 3rd, 2020, when the application was filed and then published on May 3, 2022, covering the ornamental design for an automobile," and involves images of the Airflow electric SUV concept that has already been shown publicly, twice within the past few months.
The concept, which gets its moniker from Chrysler's inventive aerodynamic models from the 1930s, was originally shown at the 2022 Consumer Electronics Show (CES) in January. The lustrous crossover has an electric motor (worth 201 horsepower) that activates each axle and supposedly has a range between 350 miles and 400 miles.
Outside of the powertrain, the Airflow may also have new connectivity features that we should potentially see in Chrysler vehicles sooner rather than later. These features include an operating system dubbed the STLA Brain, which will make way for over-the-air updates.
The Airflow concept also acted as a showcase for Stellantis, Chrysler's parent company's new electrical architecture (STLA Brain), infotainment system (STLA SmartCockpit), and driver-assist technology (STLA AutoDrive).
The second version was introduced in April of this year at the New York auto show. Named Airflow Graphite, its changes were mainly cosmetic. Chrysler chooses to implement a new black exterior and Gray interior, with divergent copper accents from the inside-out. The company also expressed during this time that the Airflow was made in a way in which more powerful motors could be outfitted, perhaps for a performance version.
On top of this, the Airflow Graphite features a new Galaxy Black exterior with a Cyprus Copper interior. Accents on the outer body accentuate the sleekness and refined aura of this darkened concept. It was derived from the idea of sophistication and an urban feel, making one feel, "at home navigating amid big city skylines" as said by the parent company's media site, Stellantis Media.
Chrysler has remained hush-hush regarding its plans for a production version of its Airflow concept. Seeing that the application for the patent was filed two years ago, Chrysler was likely trying to protect the design to use on concept models. The automaker confirmed that it will release its first production EV in 2025, and will only sell electric vehicles in 2028. Those electrics will be derived from four modular platforms from Stellantis, which were revealed in July 2021 of last year.
Miami Lakes Chrysler
Although we may have to wait a while for Chrysler's new electric concept, you'll never have to wait for anything at Miami Lakes Automall . We sell a superb bundle of vehicles from the brand that range in various shapes and prices, such as their Pacifica Hybrid minivan or full-size 300 sedan.
Those who are interested in any of our vehicles can simply view our online new car inventory . Once you find something that suits your particular style and budget, you can virtually chat with one of our representatives for further information and assistance.
Photo Source/Copyright: Stellantis Media
Previous Post 2022 Chrysler Pacifica: All The Latest Next Post Stellantis Is Making An $83 Million Investment At The Dundee Engine Plant