All The Ways The Chrysler Pacifica Hybrid Is Superior To An SUV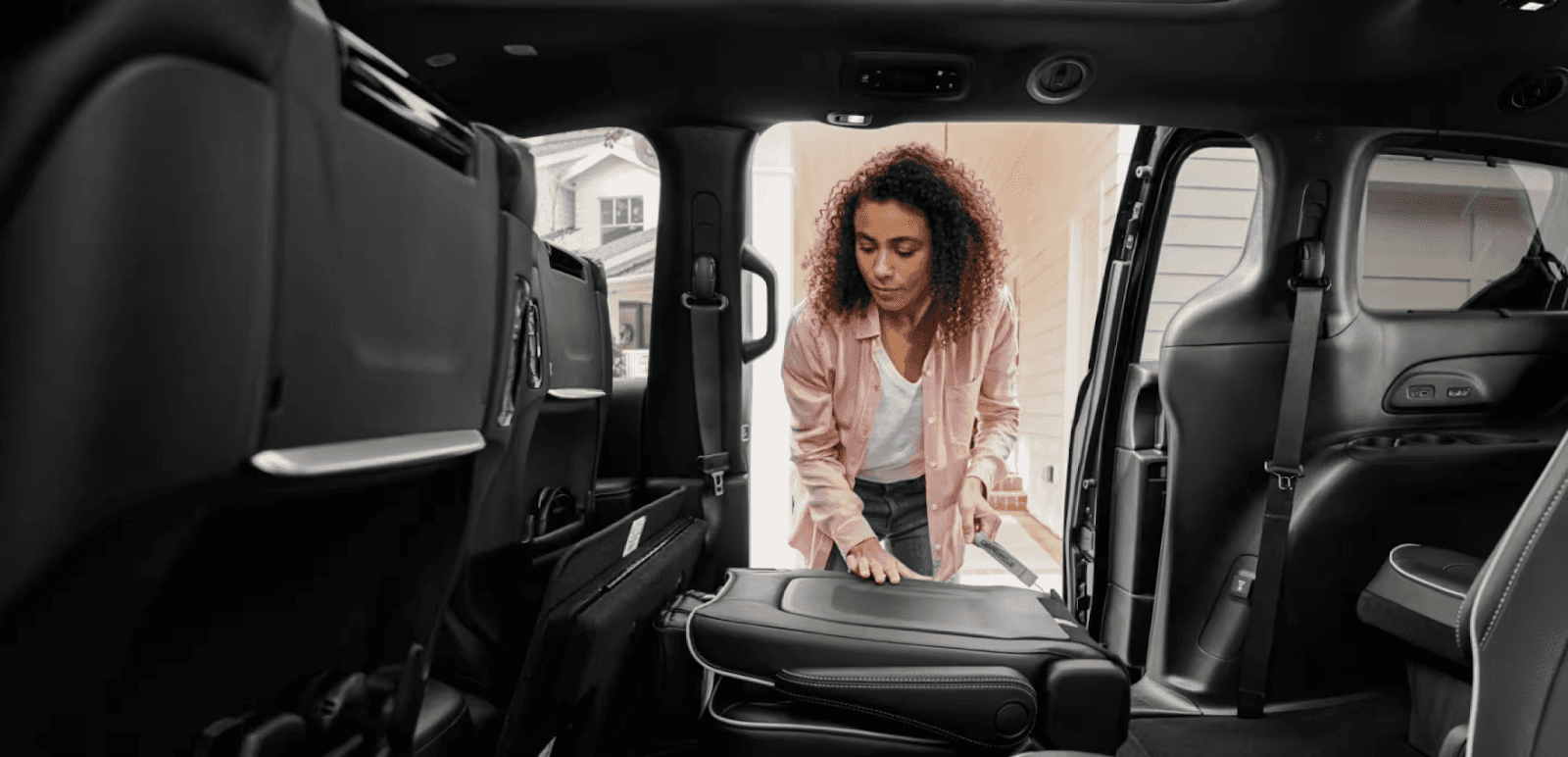 Choosing between a minivan and an SUV for your family's transportation needs can be an exciting decision, especially when you consider the incredible benefits offered by the Chrysler Pacifica Hybrid. While SUVs certainly have their merits in terms of versatility and capability, there's something truly remarkable about the driving experience, comfort, and efficiency that the hybrid Pacifica brings to the table.
Often associated with the image of a "soccer mom," minivans like the Pacifica have evolved into exceptional choices for families seeking practicality and functionality. Embracing the remarkable power of a plug-in hybrid powertrain, the Pacifica Hybrid doesn't just provide a means of transportation; it offers a haven of comfort for a family of seven to create lasting memories together on the road. Here are a few compelling reasons why the Chrysler Pacifica Hybrid stands out as the superior choice compared to any SUV.
Flexible Cargo Space Enhanced by Stow 'N Go Seating
The Pacifica Hybrid boasts a unique plug-in hybrid powertrain featuring a strategically positioned battery pack in the second-row seats' usual stow-away location. While this configuration sacrifices the Stow 'N Go seating function in the second row, the third-row seats can still be folded to create a flat load floor. The result is a cavernous interior capable of accommodating up to 140.5 cubic feet of cargo. This impressive cargo space surpasses that of the Chevrolet Tahoe, which offers a maximum of 122.9 cubic feet.
Unrivaled Safety Features for Family Peace of Mind
The Chrysler Pacifica Hybrid stands as a paragon of safety, receiving top scores from both the IIHS and NHTSA. A minivan inherently embodies safety, making the Pacifica Hybrid a dependable companion for daily commutes and weekend getaways alike. Equipped with a comprehensive suite of safety features, including a rearview camera, rear parking sensors, adaptive cruise control, rear-seat alert, forward collision warning with pedestrian detection, and more, this minivan offers families the tranquility they desire on the road.
Comfortable Cabin and Easy Accessibility
Stepping into the Pacifica Hybrid is a breeze compared to the often cumbersome entry into many SUVs. While SUVs' elevated ride height can pose challenges for children and elderly passengers, the Pacifica Hybrid's lower ride height ensures effortless ingress and egress. The sliding rear doors create a welcoming entry point, making it a practical option for families with small children. Loading car seats and assisting toddlers becomes a seamless task, contributing to a stress-free journey.
Impressive Plug-In Hybrid Powertrain
Surpassing even three-row SUVs with plug-in hybrid powertrains, the 2023 Chrysler Pacifica Hybrid stands as a pioneer in its category. Remarkably, the Pacifica Hybrid offers more spacious third-row dimensions than its SUV counterparts, translating to enhanced family comfort. With a combined gas tank and battery range that spans 520 miles, this minivan is perfect for extensive family road trips, providing hours of efficient driving to cherished vacation destinations.
Superior Handling and a Comfortable Ride
The 2023 Chrysler Pacifica Hybrid delivers unparalleled ride quality with its refined handling and smooth driving dynamics. While it may not be tailored for aggressive maneuvers on winding highways, this minivan provides a composed driving experience that effortlessly tackles various road conditions. The responsive steering system ensures confident control, easy parking, and maneuverability that surpasses larger three-row SUVs. Its well-tuned suspension guarantees a comfortable ride, accommodating peacefully slumbering infants in their car seats.
Miami Lakes Chrysler
When the time comes for you to purchase the Chrysler Pacifica Hybrid, be sure to do it at Miami Lakes Automall. We carry a diverse range of vehicles in different shapes and sizes. Simply view our online new car inventory and chat with one of our representatives for further information.
Photo Source/Copyright: Chrysler