There Will Be No More Chevrolet Malibu Hybrid in 2020 – Miami Lakes Automall Chevrolet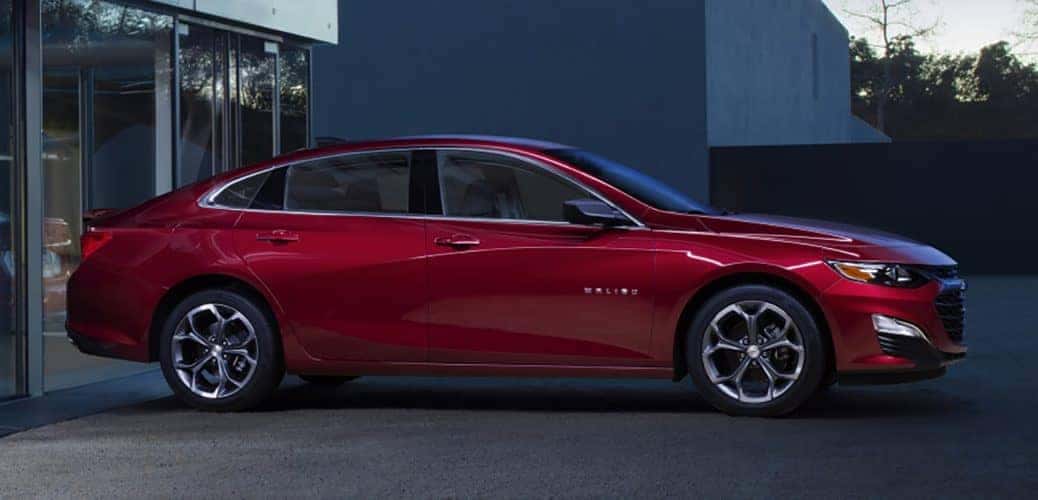 There is another sedan hybrid model being put out to pasture in the U.S. market. Green Car Reports says that Chevrolet is abandoning the Malibu Hybrid for the 2020 model year, and Chevrolet confirmed it to motor1.com in an email. With sedan passing on, Chevrolet doesn't have a hybrid offering in its lineup.
If buyers are looking to purchase an electric vehicle from Chevy, the only new option is the all-electric Bolt subcompact. There's been a lack of demand for an electric vehicle and that's the reason behind Chevy abandoning the decision. The sedan sales, in general, have plummeted in the North American market, and the Malibu isn't immune to the changing tides.
There haven't been specific sales figures for the hybrid variant. Malibu's sales were down just over 22 percent in 2018. The Cruze trim fell nearly 23 percent and the brand's flagship Impala sedan dropped over 25 percent.
Both of the models got the ax, not to mention the plug-in hybrid Volt which had a 10 percent drop in 2018. The Sonic hatchback, which is in the Chevy lineup, had a 30 percent drop in 2018. Don't be surprised if it disappears soon.
There's a possibility that Malibu could be dismissed as well. Rumors are circulating that the sedan could be cut at the end of the current lifecycle, which has until the end year of 2024. The mid-sizer has received a modest facelift for the 2019 model year, and it's a competitive contender in the market as it has a base price of $23,240 (plus destination fee).
While Malibu sales are down, Chevrolet has sold over 144,000 vehicles this past year. The hybrid might be a goner, but it seems that GM is trying not to let go of Malibu just yet. GM has already filed for the Bolt EUV trademark.
GM Has Filed for 'Bolt EUV' Trademark
On October 2, 2017, GM outlined what an "All-Electric Path to Zero Emissions" would do, they also announced a new electric offensive with 20 new all-electric vehicles which are set to launch in 2023. They also want to launch two new electric cars in the next 18 months which will be based on the Bolt EV. "In the next 18 months, GM will introduce two new all-electric vehicles based off learnings from the Chevrolet Bolt EV," said Motortrend.com
However, the 18 months have already passed, and there have been no signs of those new electric vehicles that they promised. GM has said that they have released those two vehicles already: they are the Baojun E200 and Buick Velite 6 EV, the only two China vehicles that are produced by joint-venture partnerships in China. A few days later there was another report from GM that came out filing a new trademark for a vehicle called the 'Bolt EUV.'
ELECTREK'S TAKE:
Motortrend.com can't understand how GM would consider the Baojun E200 and the Buick Velite 6 EV as the two newest Bolt EV-based electric vehicles. If GM had used those vehicles to make it look like they had indeed respected their timeline and had actually launched an actual new Bolt EV-based electric car, how they would have pulled it off would have been funny to see. Either way, it seems that the writers at Motortrend are happy to see that there is some evidence out there that GM is still working on the vehicles.
General Motor is still planning on launching in 2023 at least 20 new electric vehicles. They have been seriously considering naming the new vehicle Bolt EUV. GM Authority reported on April 9th of 2019 that they have filed a trademark application for "Bolt EUV".
With the trademark filing is confirmed, the name will be used for vehicles such as the "motor land vehicles, namely, automobiles." There haven't been any actual facts, but it's believed that EUV could stand for "Electric Utility Vehicle." Nothing has been confirmed except that there's a new vehicle Bolt.
You can search the inventory of Chevrolet at Miami Lakes Automall . Make sure to stop by for a test drive and see if this model and make is the car for you.
Photo Credit: money.com
Previous Post Learn to Use Launch Control With the 2020 Chevrolet Corvette Next Post New Midnight and Rally Edition 2020 Silverado Pickups Announced