Revamped and Reimagined: Chrysler Unveils Modern Design for Electric Crossover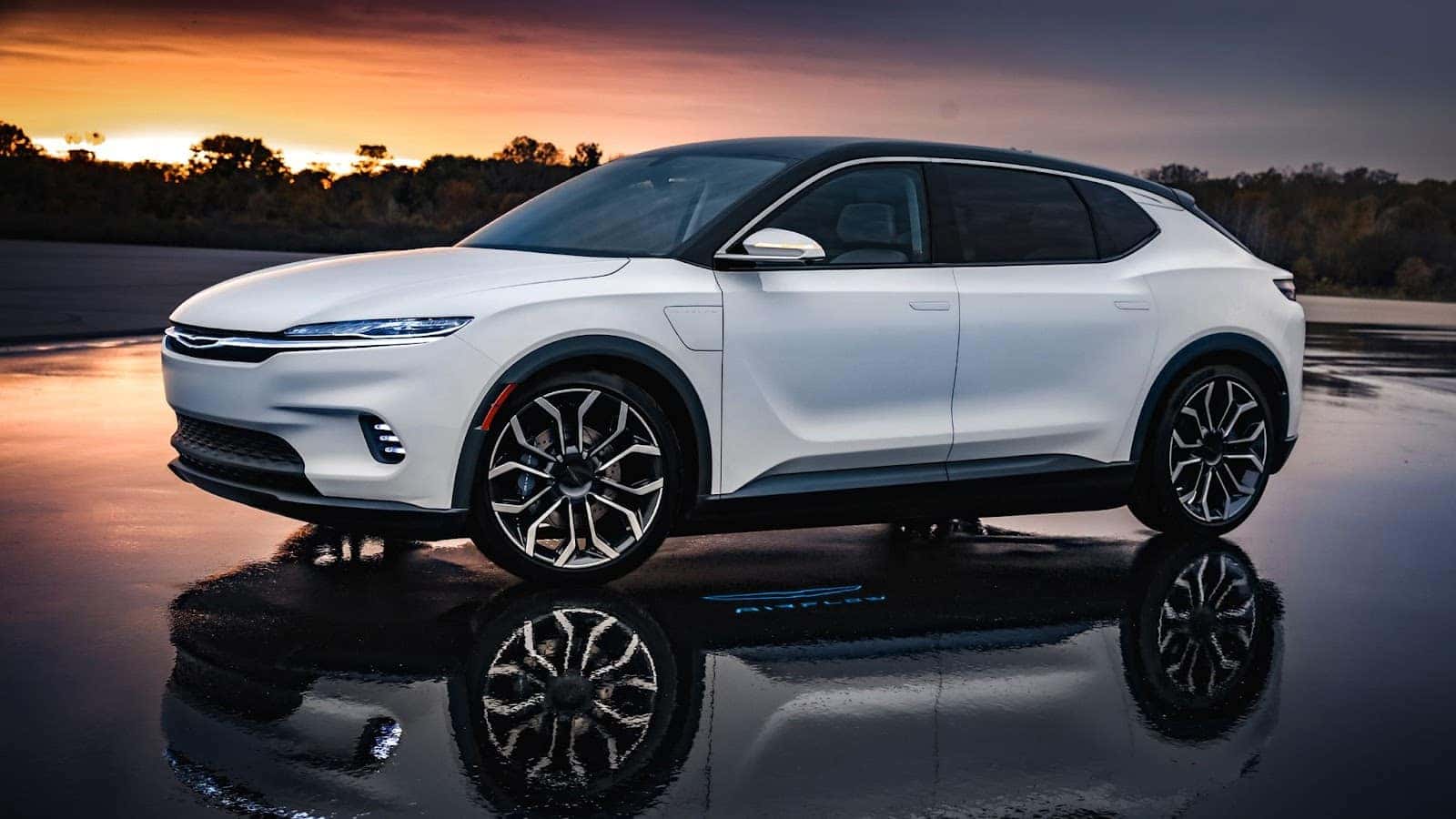 Chrysler's plans for its first all-electric vehicle have taken an exciting turn. Initially, the Chrysler Airflow concept was expected to be the production-ready crossover slated for release in 2025. However, under the guidance of Chrysler Brand CEO Chris Feuell and Stellantis Chief Design Officer Ralph Gilles, the direction has shifted towards a more modern and unique design.
The Airflow concept served as a starting point, showcasing Chrysler's vision for a compelling crossover. But Feuell and Gilles aimed to surpass their own design expectations. The result is a large two-row crossover that has generated significant excitement, particularly after successful customer clinics in Los Angeles earlier this year. Feuell expressed confidence in the vehicle's market potential, emphasizing that it received overwhelmingly positive feedback and was regarded as a hit among participants.
To bring this new crossover to life, Chrysler will utilize the STLA Large platform, specifically designed for electric vehicles. This platform offers numerous advantages, including a flat floor to accommodate the battery pack, improved proportions, dynamic performance, and advanced electrical architecture. The production model will incorporate some of the Airflow's features and aesthetics while boasting a more modern and technologically advanced design inside and out. It will also feature STLA technology, offering customers the choice between 400- and 800-volt charging systems for fast charging capabilities. The vehicle will be available in both standard and long-range versions, with a range of up to 400 miles.
Chrysler aims to be at the forefront of advanced technologies and plans to adopt new vehicle advancements whenever feasible. This commitment may extend to Level 3 autonomous driving capabilities. The brand's vision centers around "harmony in motion," incorporating sustainable materials, seamless technology, and enhanced communication and mobility management to facilitate a more productive daily life for owners. The company prioritizes accessibility, aiming to make its systems easy to use with intuitive touch controls, all while maintaining an affordable price point.
While the Airflow name was associated with the concept, it will not carry over to the production model. Feuell explained that opinions on the name varied among enthusiasts, prompting the brand to work with naming consultants to develop a shortlist of nameplates that blend legacy and new elements. One thing Feuell assures is that Chrysler will not adopt alphanumeric naming conventions.
As the Chrysler 300 sedan concludes production by the end of the year, the Pacifica minivan will be the sole offering until the introduction of the new electric SUV in 2025. However, starting in 2025, the American manufacturer plans to introduce a series of new products every year, leading to a completely refreshed portfolio by 2028. While the specific number of models has not been disclosed, customers can expect a larger crossover following the initial two-row SUV—an all-electric three-row SUV. The manufacturing location for these crossovers has not been finalized Still, the Windsor, Ontario plant, which is being retooled and located near a new battery cell plant, is a strong possibility.
With Chrysler's commitment to innovation and design, customers can anticipate remarkable vehicles on the horizon. As the development of the Chrysler electric SUV progresses, Gilles hints that the design of the Dodge Daytona Banshee, a beloved concept, may retain many of its striking features. Overall, the future looks bright for Chrysler as it continues its journey into the world of electrification.
If you're interested in anything the Chrysler brand has to offer, look no further than Miami Lakes Automall. We sell an array of vehicles from the brand in a slew of shapes and sizes. If you find something that feeds your particular interest, chat with one of our online representatives for more information.
Photo Source/Copyright: Stellantis Media